US rivers and streams saturated with carbon
"These rivers breathe a lot of carbon," said David Butman, a doctoral student and co-author of a study with Pete Raymond, professor of ecosystem ecology, both at the Yale School of Forestry & Environmental Studies. "They are a source of CO2, just like we breathe CO2 and like smokestacks emit CO2, and this has never been systematically estimated from a region as large as the United States."
The researchers assert that a significant amount of carbon contained in land, which first is absorbed by plants and forests through the air, is leaking into streams and rivers and then released into the atmosphere before reaching coastal waterways.
"What we are able to show is that there is a source of atmospheric CO2 from streams and rivers, and that it is significant enough for terrestrial modelers to take note of it," said Butman.
They analyzed samples taken by the United States Geological Survey from over 4,000 rivers and streams throughout the United States, and incorporated highly detailed geospatial data to model the flux of carbon dioxide from water. This release of carbon, said Butman, is the same as a car burning 40 billion gallons of gasoline.
The paper, titled "Significant Efflux of Carbon Dioxide from Streams and Rivers in the United States," also indicates that as the climate heats up there will be more rain and snow, and that an increase in precipitation will result in even more terrestrial carbon flowing into rivers and streams and being released into the atmosphere.
"This would mean that any estimate between carbon uptake in the biosphere and carbon being released through respiration in the biosphere will be even less likely to balance and must include the carbon in streams and rivers," he said.
The researchers note in the paper that currently it is impossible to determine exactly how to include this flux in regional carbon budgets, because the influence of human activity on the release of CO2 into streams and rivers is still unknown.
The research was funded by NASA, the National Science Foundation, the United States Geological Survey and the Yale School of Forestry & Environmental Studies.
Media Contact
David DeFusco
EurekAlert!
All news from this category: Earth Sciences
Earth Sciences (also referred to as Geosciences), which deals with basic issues surrounding our planet, plays a vital role in the area of energy and raw materials supply.
Earth Sciences comprises subjects such as geology, geography, geological informatics, paleontology, mineralogy, petrography, crystallography, geophysics, geodesy, glaciology, cartography, photogrammetry, meteorology and seismology, early-warning systems, earthquake research and polar research.
Back to the Homepage
Latest posts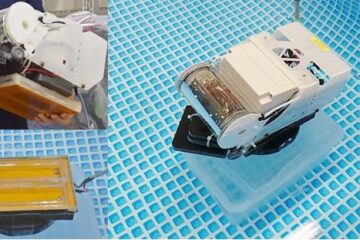 Seawater as an electrical cable !?
Wireless power transfers in the ocean For drones that can be stationed underwater for the adoption of ICT in mariculture. Associate professor Masaya Tamura, Kousuke Murai (who has completed the…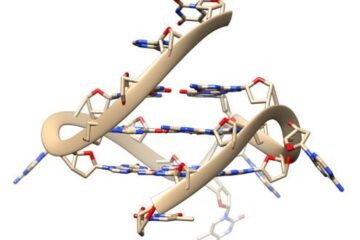 Rare quadruple-helix DNA found in living human cells with glowing probes
New probes allow scientists to see four-stranded DNA interacting with molecules inside living human cells, unravelling its role in cellular processes. DNA usually forms the classic double helix shape of…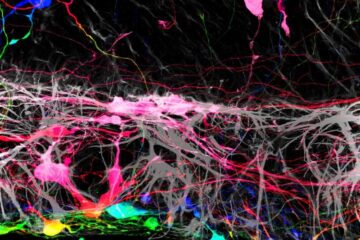 A rift in the retina may help repair the optic nerve
In experiments in mouse tissues and human cells, Johns Hopkins Medicine researchers say they have found that removing a membrane that lines the back of the eye may improve the…