Rising carbon dioxide levels at end of last ice age not tied to Pacific Ocean, as had been suspected
But a new study by a University of Michigan paleoclimatologist and two colleagues suggests that the deep ocean was not an important source of carbon during glacial times. The finding will force researchers to reassess their ideas about the fundamental mechanisms that regulate atmospheric carbon dioxide over long time scales.
"We're going back to the drawing board. It's certainly fair to say that we need to have some other working hypotheses at this point," said U-M paleoclimatologist David Lund, lead author of a paper in this week's edition of the journal Nature Geoscience.
"If we can improve our understanding of the carbon cycle in the past, we will be better positioned moving forward as CO2 levels rise due to anthropogenic causes," said Lund, an assistant professor in the U-M Department of Earth and Environmental Sciences. Lund's co-authors are Alan Mix of Oregon State University and John Southon of the University of California, Irvine.
The study, which involved radiocarbon-dating of sediments from a core collected at a deep-ocean site (water depth 8,943 feet) off the coast of southwestern Oregon, was supported by the National Science Foundation and the University of Michigan.
The work involved radiocarbon dating dozens of sediment samples that contained microscopic shells created by plankton. The samples were collected from various locations in the core, spanning the period from 8,000 to 22,000 years ago. Over thousands of years, ocean water circulates from the surface to the bottom, then back to the surface. The radiocarbon results revealed the basin's circulation or "ventilation" rate, the amount of time that had passed since the various deep-water samples were last in contact with the atmosphere.
The scientists expected to find that the ventilation rate in the basin slowed during glacial times, allowing carbon dioxide to accumulate in the abyss and depleting atmospheric levels of the gas.
Surprisingly, they found that the ventilation rate during glacial times was roughly the same as it is today, suggesting that the Pacific was not an important reservoir of carbon during glacial times.
"Frankly, we're kind of baffled by the whole thing," said Oregon State University paleo-oceanographer Alan Mix, one of the co-authors. "The North Pacific was such an obvious source for the carbon, but it just doesn't match up."
"At least we've shown where the carbon wasn't," Mix said. "Now we just have to find where it was."
Alle Nachrichten aus der Kategorie: Earth Sciences
Earth Sciences (also referred to as Geosciences), which deals with basic issues surrounding our planet, plays a vital role in the area of energy and raw materials supply.
Earth Sciences comprises subjects such as geology, geography, geological informatics, paleontology, mineralogy, petrography, crystallography, geophysics, geodesy, glaciology, cartography, photogrammetry, meteorology and seismology, early-warning systems, earthquake research and polar research.
Zurück zur Startseite
Neueste Beiträge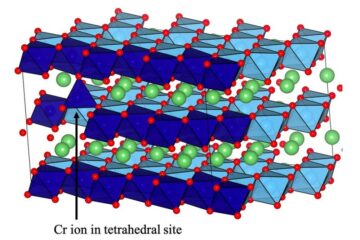 Argonne targets lithium-rich materials as key to more sustainable cost-effective batteries
Next-generation batteries using lithium-rich materials could be more sustainable and cost-effective, according to a team of researchers with the U.S. Department of Energy's (DOE) Argonne National Laboratory. The pivotal discovery,…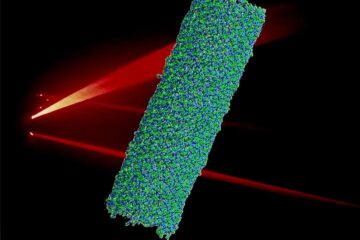 Why disordered light-harvesting systems produce ordered outcomes
Scientists typically prefer to work with ordered systems. However, a diverse team of physicists and biophysicists from the University of Groningen found that individual light-harvesting nanotubes with disordered molecular structures…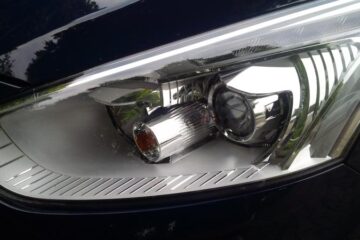 RadarGlass – from vehicle headlight to radar transceiver
As a result of modern Advanced Driver Assistance Systems, the use of radar technology has become indispensable for the automotive sector. With the installation of a large and growing number…