In search for water on Mars, clues from Antarctica
In recent years, scientists have examined images of several sites on Mars where water appears to have flowed to the surface and left behind a trail of sediment. Those sites closely resemble places where water flows today in the McMurdo Dry Valleys in Antarctica, the new study has found.
The new study bolsters the notion that liquid water could be flowing beneath the surface of Mars. And since bacteria thrive in the liquid water flowing in the Dry Valleys, the find suggests that bacterial life could possibly exist on Mars as well.
Researchers have used the Dry Valleys as an analogy for Mars for 30 years, explained Berry Lyons, professor of earth sciences and director of the Byrd Polar Research Center at Ohio State University.
Lyons is lead principal investigator for the National Science Foundation's Long Term Ecological Research (LTER) Network, a collaboration of more than 1,800 scientists who study the ecology of sites around the world.
One of the LTER sites is in the Dry Valleys, a polar desert in Antarctica with year-round saltwater flowing beneath the surface. With temperatures that dip as low as negative 85 degrees Fahrenheit, it's as cold as the Martian equator, and its iron-rich soil gives it a similar red color.
"If you looked at pictures of both landscapes side by side, you couldn't tell them apart," Lyons said.
In the new study, LTER scientists did just that — they compared images of water flows in the Dry Valleys to images of gullies on Mars that show possible evidence of recent water flow.
Team member Peter Doran of the University of Illinois at Chicago presented the results Tuesday, December 11, 2007, at the American Geophysical Union meeting at San Francisco .
The scientists' conclusion: the Martian sites closely resemble sites in the Dry Valleys where water has seeped to the surface.
The water in the Dry Valleys can be very salty — it's full of calcium chloride, the same kind of salt we sprinkle on roadways to melt ice. That's why the water doesn't freeze. Natural springs form from melted ground ice or buried glacier ice, and the saltwater percolates to the surface.
"Even in the dead of winter, there are locations with salty water in the Dry Valleys ," Lyons said. "Two months a year, we even have lakes of liquid water covered in ice."
But after the water reaches the surface, it evaporates, leaving behind salt and sediment.
The same thing would happen on Mars, he added.
Because the suspected sediment sites on Mars closely resemble known sediment sites in the Dry Valleys, Lyons and his colleagues think that liquid saltwater is likely flowing beneath the Martian surface.
Lyons, who has led many expeditions to Antarctica, said that his team will continue to compare what they learn on Earth to any new evidence of water uncovered on Mars.
As they walk across the Dry Valleys, they can't help but compare the two.
"There's just something about that landscape, about being so far from civilization, that makes you think about other worlds," he said.
All latest news from the category: Earth Sciences
Earth Sciences (also referred to as Geosciences), which deals with basic issues surrounding our planet, plays a vital role in the area of energy and raw materials supply.
Earth Sciences comprises subjects such as geology, geography, geological informatics, paleontology, mineralogy, petrography, crystallography, geophysics, geodesy, glaciology, cartography, photogrammetry, meteorology and seismology, early-warning systems, earthquake research and polar research.
Back to home
Newest articles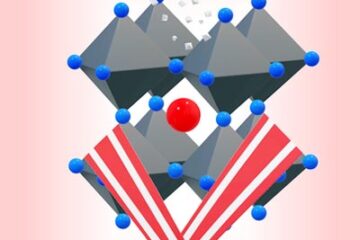 Perovskite solar cells soar to new heights
Metal halide perovskites have been under intense investigation over the last decade, due to the remarkable rise in their performance in optoelectronic devices such as solar cells or light-emitting diodes….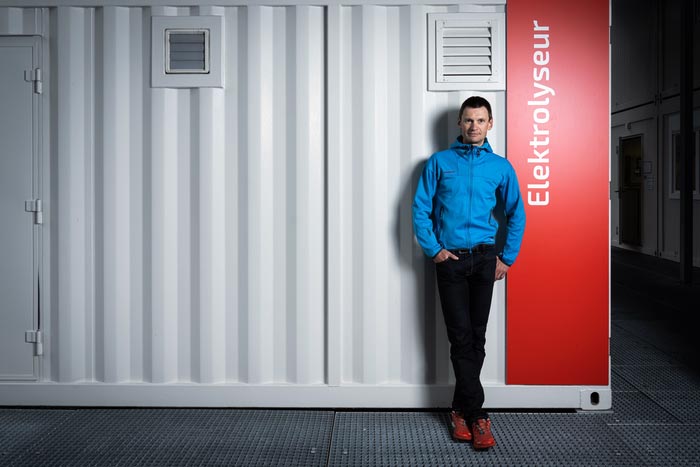 Blue hydrogen can help protect the climate
An international group of researchers led by the Paul Scherrer Institute and the Heriot-Watt University has carried out in-depth analyses of the climate impact of blue hydrogen. This is produced…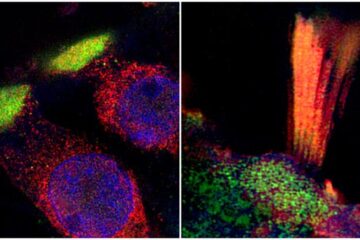 Genes associated with hearing loss visualised in new study
Researchers from Uppsala University have been able to document and visualise hearing loss-associated genes in the human inner ear, in a unique collaboration study between otosurgeons and geneticists. The findings…