In the Inderscience publication International Journal of Global Environmental Issues, Roelof Dirk Schuiling of Utrecht University in The Netherlands and his colleagues discuss the costs and benefits of one of the potentially most ambitious engineering projects ever.
Present technology allows us to shift and shape the earth on a relatively large scale and to control lakes and reservoirs for hydroelectric power generation. In the near future, however, it might be possible to build dams large enough to separate a body of water as large as the Red Sea, from the world oceans. A similar macro-scale engineering project is already planned for the Strait of Hormuz at the entrance of the Persian Gulf. This seawater barrier will exploit the evaporative cycle and influx of seawater to generate vast quantities of electricity.
Geochemical engineer Schuiling suggests that a dam Bab-al-Mandab could be used to stem the inflow of seawater into the highly evaporative Red Sea with the potential of generating 50 gigawatts of power. By comparison, the Drax group of coal-fired power stations in the North of England has a maximum capacity of less than 4 gigawatts and the Palo Verde nuclear power plant, the largest nuclear station in the US has an output of 3.2 gigawatts. The scale of the Bab-al-Mandab dam project dwarves these facilities significantly in terms of capacity.
"Such a project will dramatically affect the region's economy, political situation and ecology, and their effects may be felt well beyond the physical and political limits of the project," says Schuiling.
Schuiling and his colleagues point out that the cost and timescales involved in creating such a hydroelectric facility are way beyond normal economical considerations. It is inevitable that such a macro-engineering project will cause massive devastation of existing ecologies. However, it will also provide enormous reductions in greenhouse gas emissions as well as offering a viable, sustainable alternative to fossil fuels for future generations. The ethical and environmental dilemmas are on an international scale, while the impact on ecology, tourism, fisheries, transport and other areas could have effects globally.
The researchers point out that the precautionary principle cannot be applied in making a decision regarding the damming of the Red Sea. "If the countries around the Red Sea decide in favour of the macro-project, it is their responsibility to limit the negative consequences as much as possible," they conclude.
All latest news from the category: Earth Sciences
Earth Sciences (also referred to as Geosciences), which deals with basic issues surrounding our planet, plays a vital role in the area of energy and raw materials supply.
Earth Sciences comprises subjects such as geology, geography, geological informatics, paleontology, mineralogy, petrography, crystallography, geophysics, geodesy, glaciology, cartography, photogrammetry, meteorology and seismology, early-warning systems, earthquake research and polar research.
Back to home
Newest articles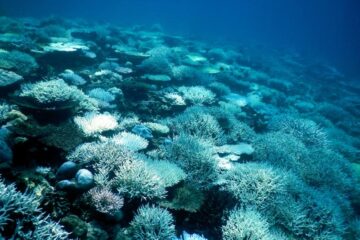 Young Corals Provide Insight into Recovery from Coral Bleaching
The number of young corals can reveal how reefs are recovering from coral bleaching. A new study from the University of Bremen, which was recently published in "PLOS ONE" journal,…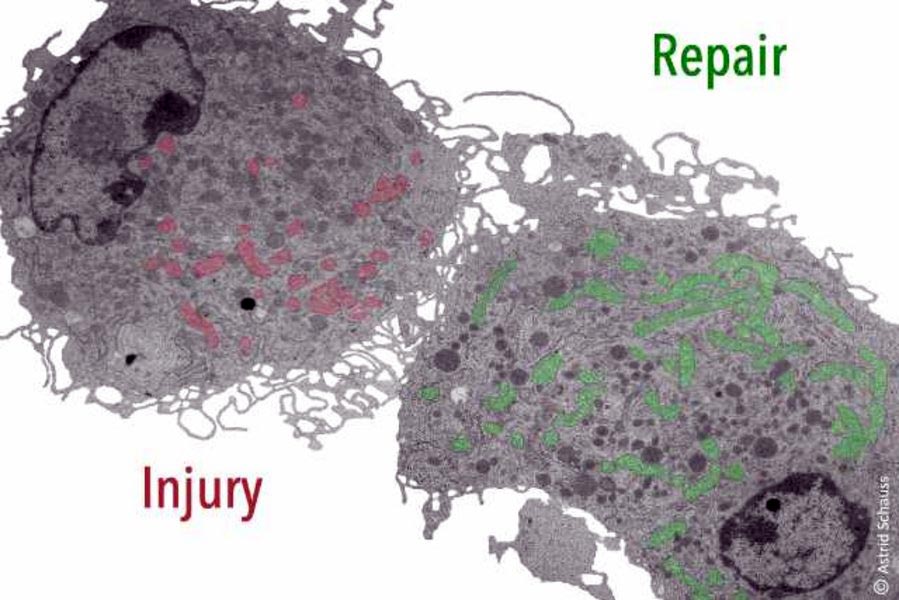 Defense or repair: How immune cells are controlled during wound healing
For the first time, scientists show a causal link between tissue repair, mitochondrial metabolism, and the activation and function of macrophages (scavenger cells) / Publication in 'Cell Metabolism'. A Cologne-based…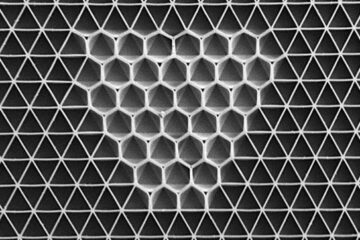 Transforming material topology with a drop of liquid
Liquid acts across multiple scales to reorganize connectivity in networks of artificial microscopic cells. The Science Networks of cells in nature have inspired researchers to develop their own materials made…