Artist aims to develop poem sequence based on myths and images of the Northern Lights
The trip will be to develop her poem sequence, Colour Catchers, based on myths and images of the Northern Lights. She hopes to meet with scientists studying the aurora borealis at the EISCAT research base there and visit local Sami communities.
Tromso is within the Arctic Circle and one of the best places globally to witness the eerie display of lights and colours in the winter sky.
'I've been fascinated by the stories these arctic communities have woven around the lights,' she said. 'To be in that place and see the aurora myself would be a once in a lifetime experience.'
Siobhan approached the University's Physics and Astronomy Department for support because the Radio and Space Plasma Physics Group specialise in research about the aurora borealis.
Professor Stanley W H Cowley, who heads the group, believes their research leads to a better understanding of the way the sun affects earth's environment. The group is keen to foster links between art and science.
Dr. Darren Wright, lecturer at the University of Leicester, said: 'We are always very interested to encounter ways in which aurora are expressed artistically (and) bring our knowledge of them into the public forum.'
The Leicester Radio and Space Plasma Physics Group is providing contacts with the scientific community in Tromso.
Siobhan added: 'The story science tells of how this sun dust travels through space and then rains down through our atmosphere seems as fantastic to me as any fable made up by local peoples.'
Siobhan was first invited to write about the Northern Lights by Jackie Stanley, a local artist/ writer. Jackie went on to create a digital film, 'Auroral Football', based on an Inuit legend used in one of Siobhan's poems, in which the lights represent warriors playing football in the sky with a walrus skull. The film formed part of an exhibition at Frog Island Mills in May 2006.
In December 2006, Siobhan dramatised her sequence of Northern Lights poems in 'Colour Catchers: a play of lights and voices'. She was accompanied by fellow performers from the Leicester Writers' Club and the audience response was enthusiastic.
Caroline Cook, editor of Leicester Poetry Society's magazine Stanza, wrote: 'a synthesis of poems, voices, lights and images … held us spellbound.'
Siobhan now hopes her research trip will inspire fresh writing about the aurora and intends to stage a revised performance of Colour Catchers early in 2008.
All latest news from the category: Earth Sciences
Earth Sciences (also referred to as Geosciences), which deals with basic issues surrounding our planet, plays a vital role in the area of energy and raw materials supply.
Earth Sciences comprises subjects such as geology, geography, geological informatics, paleontology, mineralogy, petrography, crystallography, geophysics, geodesy, glaciology, cartography, photogrammetry, meteorology and seismology, early-warning systems, earthquake research and polar research.
Back to home
Newest articles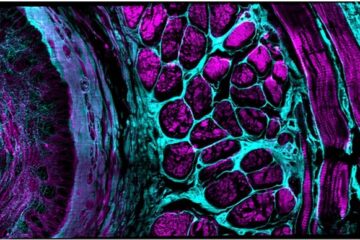 Enhancing the workhorse
Artificial intelligence, hardware innovations boost confocal microscope's performance. Since artificial intelligence pioneer Marvin Minsky patented the principle of confocal microscopy in 1957, it has become the workhorse standard in life…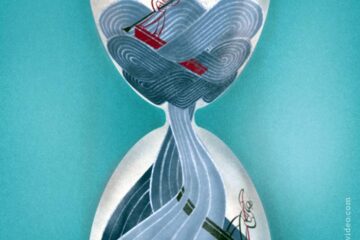 In the quantum realm, not even time flows as you might expect
New study shows the boundary between time moving forward and backward may blur in quantum mechanics. A team of physicists at the Universities of Bristol, Vienna, the Balearic Islands and…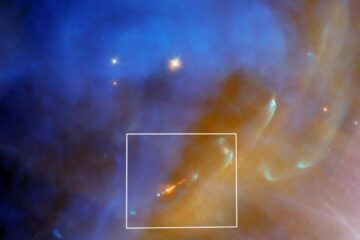 Hubble Spots a Swift Stellar Jet in Running Man Nebula
A jet from a newly formed star flares into the shining depths of reflection nebula NGC 1977 in this Hubble image. The jet (the orange object at the bottom center…