Petrified velvet worms from 425 million years ago reveal ecology of the distant past
The fossils include complete fish (only the second place on earth where whole fish of this age have been found), various shrimp and worm like creatures, including velvet-worms, which look (in Dr Purnell's words) "rather like a dozen headless Michelin men dancing a conga".
The velvet worms were deflated slightly by a little early rotting, but within days of dying these animals had been transformed to the mineral calcium phosphate. This preserved them as beautiful petrified fossils, showing the wonderful detail of their bodies, including coloured stripes.
This Canadian deposit is unusual even for sites of exceptional preservation because it also includes normal shelly fossils. From this it is possible to be sure that the conditions in which all the animals were living were not much different to normal nearshore seas of the Silurian period.
Dr Purnell commented: "It provides us with our best view of what lived together in such environments 425 million years ago, and our best information for understanding how life on earth at that time was different to today.
"If people think of a fossil, they will undoubtedly be thinking of something with a hard skeleton or shell of some sort, and it is true that the vast majority of fossil are what in today's world we call sea shells. But imagine trying to understand the biodiversity and ecology of a submarine seaside ecosystem with only the remains of sea shells to go on.
"All the variety of worms that crawl over and into the sand would be unknown, as would all the shrimpy things that scurry over the surface. We would have only a very partial view of the real biological picture.
"This is what palaeontologists are faced with when they try to reconstruct the history and past ecology of life on Earth, because everything without a shell very quickly, within hours or days, rots away to nothing, leaving no trace that it ever existed."
Fortunately, there are a few special rock deposits scattered around the world that preserve fossilised traces of those things that normally rot away. These are known to palaeontologists as sites of exceptional preservation, but they are, Dr Purnell says, tricky to interpret precisely because they are exceptional.
"They require very unusual environmental conditions in order to slow down the decomposition of soft tissues, such as muscle and skin, and rapidly transform them into geologically stable minerals that will survive as fossils for millions of years.
"The difficulty for geologists has been that if the conditions are exceptionally unusual, is that also true of the preserved fauna or is it a more typical example? That is something our latest find has helped resolve."
Alle Nachrichten aus der Kategorie: Earth Sciences
Earth Sciences (also referred to as Geosciences), which deals with basic issues surrounding our planet, plays a vital role in the area of energy and raw materials supply.
Earth Sciences comprises subjects such as geology, geography, geological informatics, paleontology, mineralogy, petrography, crystallography, geophysics, geodesy, glaciology, cartography, photogrammetry, meteorology and seismology, early-warning systems, earthquake research and polar research.
Zurück zur Startseite
Neueste Beiträge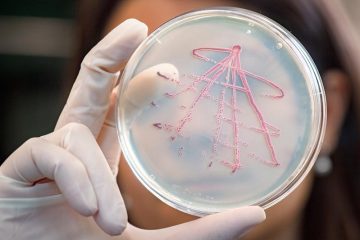 Grow faster, die sooner: How growth rates influence the fitness of bacteria
"The fitness of bacteria is more complex than expected," explains Ulrich Gerland, professor for the theory of complex biosystems at the Technical University of…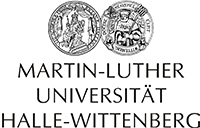 Spintronics: Researchers show how to make non-magnetic materials magnetic
In solid-state physics, oxide layers only a few nanometres thick are known to form a so-called two-dimensional electron gas. These thin layers, separated from…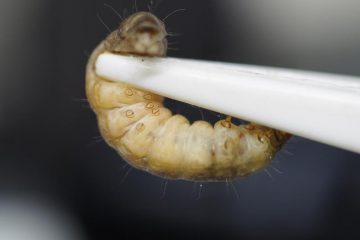 Caterpillars of the wax moth love eating plastic: Fraunhofer LBF investigates degradation process
Within the Framework of a research project on the chemical imaging analysis of plastic digestion in caterpillars (RauPE), a team from Fraunhofer LBF used…