European Launch of International Polar Year 2007-2008
Policy makers and leading scientists from various fields are gathering at the European Parliament in Strasbourg to discuss how the international scientific community will work together during IPY, to address the serious global threat of climate change, and explain why polar science is crucial to understanding how our world works.
"The polar regions are vital arenas for science, foreign policy, trade, energy and security," said Professor Carlo-Alberto Ricci, Chairman of the European Polar Board, at the launch event, which is funded by the European Science Foundation (ESF). "International Polar Year is a once-in-a-lifetime opportunity for Europe to deepen and broaden international partnerships and create trust and mutual understanding through political and scientific dialogue."
Europe is playing a leading role in IPY, which involves around 50,000 people from more than 60 nations. The continent has invested more than €200 million in most of IPY's 228 projects, and is contributing in research fields ranging from marine, space, and environmental sciences to medicine, humanities and social sciences. During IPY, European researchers will seek answers to some of the most important scientific questions facing our planet and set the agenda for future polar science.
According to Dr John Marks, Director of Science and Strategy at the ESF: "The strong European contribution to International Polar Year is an outstanding example of how countries can work together in pursuit of extraordinary political, scientific and social outcomes that will be crucial for the next generation."
At a time when climate change is being debated at the highest political levels, and its social and economic effects are being felt in many European countries, polar research has never been more important – or more relevant – to Europe and its citizens.
As well as heralding a new era of polar research, IPY will – through dozens of education and outreach projects – inspire a new generation of young scientists and engage the public in genuine dialogue about polar science, climate change and the future of the planet.
Other speakers at the European launch event include: Dr David Carlson, Director of the IPY International Programme Office: Dr Artur Chilingarov, Deputy Chairman, State Duma of the Russian Federation; Dr Einar-Arne Herland, Head of Science Strategy, Coordination and Planning Office, European Space Agency and a representative of the Climate Unit of the European Commission.
IPY is a programme of the World Meteorological Organization (WMO) and the International Council for Science (ICSU) and is sponsored by several international organisations, including the European Polar Board.
Alle Nachrichten aus der Kategorie: Earth Sciences
Earth Sciences (also referred to as Geosciences), which deals with basic issues surrounding our planet, plays a vital role in the area of energy and raw materials supply.
Earth Sciences comprises subjects such as geology, geography, geological informatics, paleontology, mineralogy, petrography, crystallography, geophysics, geodesy, glaciology, cartography, photogrammetry, meteorology and seismology, early-warning systems, earthquake research and polar research.
Zurück zur Startseite
Neueste Beiträge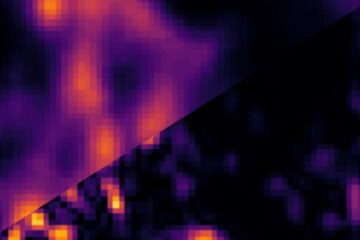 Microscopy beyond the resolution limit
The Polish-Israeli team from the Faculty of Physics of the University of Warsaw and the Weizmann Institute of Science has made another significant achievement in fluorescent microscopy. In the pages…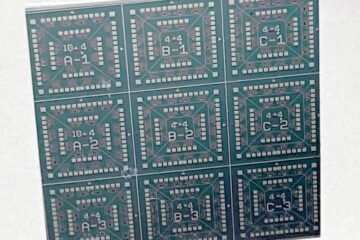 Material found in house paint may spur technology revolution
Sandia developed new device to more efficiently process information. The development of a new method to make non-volatile computer memory may have unlocked a problem that has been holding back…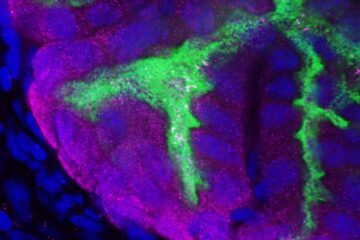 Immune protein orchestrates daily rhythm of squid-bacteria symbiotic relationship
Nearly every organism hosts a collection of symbiotic microbes–a microbiome. It is now recognized that microbiomes are major drivers of health in all animals, including humans, and that these symbiotic…