Uncovering secrets of the Antarctic
Glaciologist Dr John Woodward will use radar and seismics to map and understand the movement of water underneath the ice sheet and look at how that changes the way the ice moves to the sea.
The seismic technique involves using high explosives to generate a controlled noise source. Sound waves from the explosive shot travel through the ice and are reflected from the ice-water interface. Some waves will travel through the water and will then be reflected from the water-bed interface. The echoes which return to the surface are recorded by a series of highly sensitive microphones which are attached to a computer. This allows images of water depth and extent to be produced.
Dr Woodward said: "West Antarctic is potentially highly unstable and may have a major impact on sea level change over the next 200 years. The response of West Antarctica to climate change is the current unknown but there is the potential for catastrophic change. This project is about investigating the controls on this change.''
Dr Woodward will join two American partners – Dr Slawek Tulaczyk from the University of Santa Cruz in California and Dr Ian Joughin from the University of Washington in the mission next year and the year after. They will use satellite imagery and global positioning systems to look at changes on the surface of the ice streams.
Dr Woodward, who has a growing international reputation for his work in glaciology, was invited by the Americans to take part in this project.
Dr Woodward's element of the project is being funded to the tune of £64,190 by the National Environment Research Council (NERC).
During their stay in West Antarctic the team will endure temperatures of –20° and will live in tents in the field.
Later this year Dr Woodward will be one of a team of scientists on a mission to explore one of the last unchartered corners of the Earth – a subglacial lake buried beneath 3.4km of Antarctic ice. Northumbria is part of consortium of 14 universities, institutions and scientists from Chile, USA, Sweden, Belgium, Germany and New Zealand that aim to be the first to search for life in such an extreme and untouched habitat.
Dr Woodward is 34 and lives in Witton Gilbert in Co. Durham. He is Programme Leader for the BSc in Geography in the School of Applied Sciences at Northumbria University. Prior to this he worked as a researcher for the British Antarctic Survey.
Alle Nachrichten aus der Kategorie: Earth Sciences
Earth Sciences (also referred to as Geosciences), which deals with basic issues surrounding our planet, plays a vital role in the area of energy and raw materials supply.
Earth Sciences comprises subjects such as geology, geography, geological informatics, paleontology, mineralogy, petrography, crystallography, geophysics, geodesy, glaciology, cartography, photogrammetry, meteorology and seismology, early-warning systems, earthquake research and polar research.
Zurück zur Startseite
Neueste Beiträge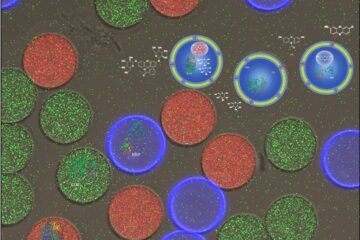 An artificial cell on a chip
Researchers at the University of Basel have developed a precisely controllable system for mimicking biochemical reaction cascades in cells. Using microfluidic technology, they produce miniature polymeric reaction containers equipped with…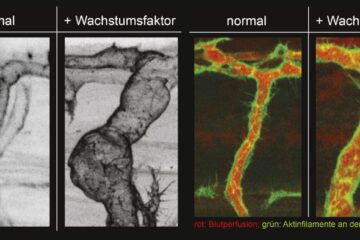 Specific and rapid expansion of blood vessels
Nature Communications: KIT researchers identify a new mechanism to control endothelial cell size and arterial caliber – basis for better treatment of heart infarct and stroke. Upon a heart infarct…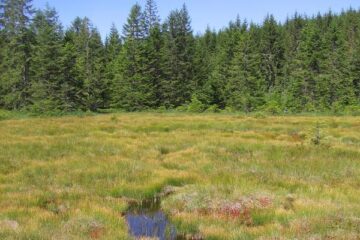 Climate change drives plants to extinction in the Black Forest in Germany
Climate change is leaving its mark on the bog complexes of the German Black Forest. Due to rising temperatures and longer dry periods, two plant species have already gone extinct…