The insides of clouds may be the key to climate change
That's because aerosols, fine particles such as smoke and dust that form droplets in clouds and change cloud thickness, affect how much sun is able to pass through the cloud to Earth, as well as the amount of moisture that's returned to Earth. Both moisture and sunlight play significant roles in climate change.
"Think of it as having two clouds–one made of cotton and the other of Styrofoam," Penner said. "More sunlight and moisture will pass through a cloud of cotton as opposed to the denser cloud of Styrofoam. This difference is becoming more critical in terms of modeling future changes in the climate as we continue to produce more and more aerosols that form thicker and thicker clouds." Penner will present a talk on this topic, "Aerosol-Cloud Interactions and Climate Projections" during panel at a meeting of the American Association for the Advancement of Science in San Francisco on Feb. 17.
By comparing the observed temperature change record since 1850 with two different climate models, one that has low climate sensitivity and small amounts of aerosols and one that has high climate sensitivity and high amounts of aerosols, Penner's group showed that both models follow almost identical predictive paths in the past, but diverge significantly when predicting the temperature in the future
Penner's presentation also looks at the predictive capability of three climate models, a US NCAR-Oslo model, a French model and a Japanese model, and shows that differences are large, especially when the models predict both aerosols and their cloud effects in the assumed level of aerosols at the time, significantly changes the results. The differences are large partly because these models do not have high enough resolution to reproduce observations.
"We know that aerosol effects on clouds need to be included in climate models," Penner said, "but we need more research to reach optimum predictive properties for climate models."
Alle Nachrichten aus der Kategorie: Earth Sciences
Earth Sciences (also referred to as Geosciences), which deals with basic issues surrounding our planet, plays a vital role in the area of energy and raw materials supply.
Earth Sciences comprises subjects such as geology, geography, geological informatics, paleontology, mineralogy, petrography, crystallography, geophysics, geodesy, glaciology, cartography, photogrammetry, meteorology and seismology, early-warning systems, earthquake research and polar research.
Zurück zur Startseite
Neueste Beiträge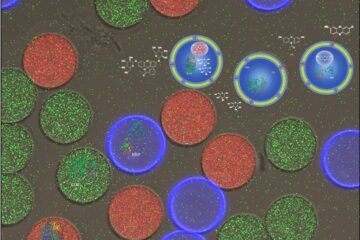 An artificial cell on a chip
Researchers at the University of Basel have developed a precisely controllable system for mimicking biochemical reaction cascades in cells. Using microfluidic technology, they produce miniature polymeric reaction containers equipped with…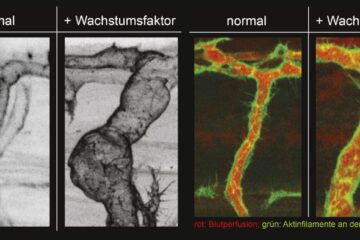 Specific and rapid expansion of blood vessels
Nature Communications: KIT researchers identify a new mechanism to control endothelial cell size and arterial caliber – basis for better treatment of heart infarct and stroke. Upon a heart infarct…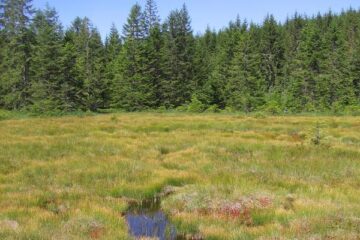 Climate change drives plants to extinction in the Black Forest in Germany
Climate change is leaving its mark on the bog complexes of the German Black Forest. Due to rising temperatures and longer dry periods, two plant species have already gone extinct…