Life cycle mapped of unique organism in extreme environments
The findings are being published this week in an article in Proceedings of the National Academy of Sciences in the U.S. With the aid of microarray technology, the scientists have managed to monitor the expression of all of the roughly 2,000 genes in microorganisms that grow at 80o C, so-called hyperthermophiles.
These organisms, from the Sulfolobus genus, represent life's third evolutionary line, the archaea, and are found in hots springs all over the world, for instance in the vicinity of the volcano Vesuvius outside Naples, in Iceland, and in Yellowstone National Park in the U.S. The extreme living conditions, where these organisms grow optimally in hot acid, make them interesting not only because of their unique biology but also as a model system in theories of the origins of life in warm environments during the early development of the earth.
"Knowledge of these organisms is also of interest in our search for life on other planets and moons, with their extreme environments," says Rolf Bernander, professor of molecular evolution at the Center for Evolutionary Biology (EBC), who is responsible for the study, together with doctoral candidate Magnus Lundgren.
They have identified some 160 genes that are specifically activated at various stages when the cells produce a new copy of the chromosome (replication), segregate two daughter chromosomes (mitosis), and then divide (cytokinesis). The team has previously shown that the chromosomes in Sulfolubus species, unlike those in all other species that lack a cell nucleus, are replicated from three different starting points instead of a single one. This was surprising, since this was previously seen as one of the most important borderlines between organisms with or without cell nuclei. Thus, these unique organisms lack cell nuclei, but nevertheless evince replication and cell cycles similar to those of higher organisms.
"Together with the fact that many of archaea genes are very similar to their counterparts in higher organisms, this means that the findings may be of significance in our understanding of cell growth and cell-cycle regulation in humans, for example," says Rolf Bernander.
Alle Nachrichten aus der Kategorie: Earth Sciences
Earth Sciences (also referred to as Geosciences), which deals with basic issues surrounding our planet, plays a vital role in the area of energy and raw materials supply.
Earth Sciences comprises subjects such as geology, geography, geological informatics, paleontology, mineralogy, petrography, crystallography, geophysics, geodesy, glaciology, cartography, photogrammetry, meteorology and seismology, early-warning systems, earthquake research and polar research.
Zurück zur Startseite
Neueste Beiträge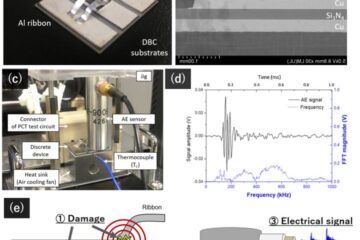 Detecting early-stage failure in electric power conversion devices
Researchers from Osaka University use non-destructive acoustic monitoring to identify the earliest stages of failure in silicon carbide power electronics, which will help in the design of more-durable power devices….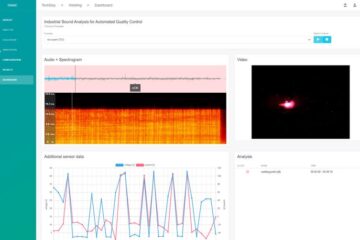 Build your own AI with ISAAC for error detection in production
Fraunhofer IDMT has developed a software tool for quality inspectors based on Artificial Intelligence (AI), which automates and simplifies the analysis of industrial sounds, for example in welding processes. Thanks…
BEAT-COVID – advanced therapy strategies against the pandemic
The present SARS-coronavirus-2 pandemic with all its effects on society – both health and economic – highlights the urgency of developing new therapies for COVID-19 treatment. At the same time,…