Major population centers may be at risk; building codes must reflect new seismic data
Scientists provide a new hazard assessment for Peninsular India to highlight the urgent need to update design standards there in order to construct adequate and safe industrial facilities, dams, and community buildings.
"The results of this paper imply that the level of seismic safety of structures designed based on current standards is lower than its desired level," states co-author Ravi Sinhaa, Ph.D., professor of civil engineering at Indian Institute of Technology (ITT) in Mumbai, India. Sinha and Kishor Jaiswal, also at ITT, focused their research on Peninsular India, which is an old and stable continental plate and home to more than 400 million people.
Stable continental regions are areas away from the boundaries between tectonic plates but still are threatened by infrequent earthquakes that can create strong shaking. Because the large earthquakes are infrequent, they are difficult to study. The Central and Eastern United States is also considered a stable continental plate and has experienced strong earthquakes. The 1811-1812 New Madrid, Missouri earthquakes, for example, were of a magnitude greater than 7.
To estimate the devastating consequences of potential earthquakes, scientists continually re-evaluate hazard assessments for an area. Based on these assessments, governments modify codes for construction of structures, such as dams, industrial buildings, and homes. Design codes based on out-dated assessments could increase the risk of heavy damage by seismic activity.
Sinha and Jaiswal conducted a hazard assessment for the region that looks at a variety of information regarding seismic activity in the region, using a probabilistic framework. The assessment results show that the seismic hazard associated with some major urban areas, such as Mumbai, is higher than the standard design specification now used to build earthquake-resistant structures there.
The authors noted an apparent increase in seismic activity due to better seismological instrumentation to record earthquakes. The increase in seismic activity requires a closer consideration of construction standards. Sinha and Jaiswal explain that their work is "useful in specifying design level for upgrading and retrofitting major structures such as dams and industrial facilities to the desired level of seismic safety."
Media Contact
Nan Broadbent
EurekAlert!
Alle Nachrichten aus der Kategorie: Earth Sciences
Earth Sciences (also referred to as Geosciences), which deals with basic issues surrounding our planet, plays a vital role in the area of energy and raw materials supply.
Earth Sciences comprises subjects such as geology, geography, geological informatics, paleontology, mineralogy, petrography, crystallography, geophysics, geodesy, glaciology, cartography, photogrammetry, meteorology and seismology, early-warning systems, earthquake research and polar research.
Zurück zur Startseite
Neueste Beiträge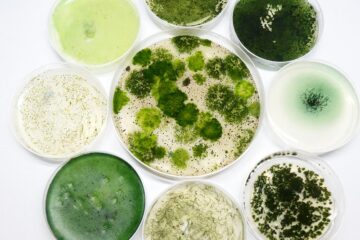 Cyanobacteria: Small Candidates …
… as Great Hopes for Medicine and Biotechnology In the coming years, scientists at the Chair of Technical Biochemistry at TU Dresden will work on the genomic investigation of previously…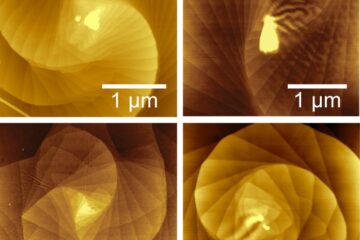 Do the twist: Making two-dimensional quantum materials using curved surfaces
Scientists at the University of Wisconsin-Madison have discovered a way to control the growth of twisting, microscopic spirals of materials just one atom thick. The continuously twisting stacks of two-dimensional…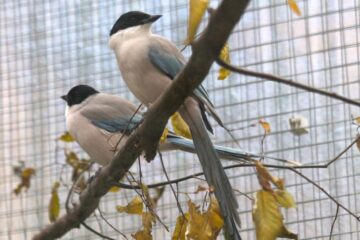 Big-hearted corvids
Social life as a driving factor of birds' generosity. Ravens, crows, magpies and their relatives are known for their exceptional intelligence, which allows them to solve complex problems, use tools…