Bleak forecast for sea level in 2100.
Sea level could rise by up to 30 centimetres over the next century, a new estimate predicts. That's almost twice as much as the Intergovernmental Panel on Climate Change (IPCC) projected last year.
"My grandchildren will almost certainly be affected," says Mark Meier of the University of Colorado, Boulder, who made the revised estimate. Such a rise could push shorelines back by 30 metres, he said, flooding coasts and submerging islands.
Swelling seawater and melting ice exceed the forecasts of current global-warming models, baffling scientists. Meier believes that some areas become increasingly temperature-sensitive as it gets warmer. His calculations, unlike the IPCC's, take into account melting glaciers in Alaska, Antarctica and Greenland.
The discrepancy highlights our ignorance of ice sheets and glaciers, researchers warned the meeting of the American Association for the Advancement of Science in Boston. "We are very data-poor," Meier admits.
Cost-cutting and political change over the past 20 years have closed many vital monitoring stations, for example in remote areas of Russia and Canada, leaving researchers scrabbling for data. The accuracy of both forecasts remains moot.
Climate monitoring "will never be as good as we had or as good as we want", said Mark Serreze, also of the University of Colorado. Pieces of the Antarctic ice shelf the size of Rhode Island have splintered and disappeared over the past 50 years, he told the meeting. This allows glaciers to dump more melt into the ocean.
Whether greenhouse-gas emissions are to blame for the thaw is unclear. But no one is ruling it out. "Ice shelves have retreated and advanced in the past," explained Colorado's Ted Scambos. We might have passed some threshold that means there's no going back this time. "But I wouldn't want to say yes or no on that," he cautioned.
Monitoring with satellites and planes will hopefully plug some knowledge gaps. Keith Echelmeyer of the University of Alaska in Fairbanks has fitted his light aircraft with a laser altimeter and a global positioning system. Comparing measurements of ground level with old topography maps can reveal changes due to melting.
Media Contact
SARA ABDULLA
© Nature News Service
All latest news from the category: Earth Sciences
Earth Sciences (also referred to as Geosciences), which deals with basic issues surrounding our planet, plays a vital role in the area of energy and raw materials supply.
Earth Sciences comprises subjects such as geology, geography, geological informatics, paleontology, mineralogy, petrography, crystallography, geophysics, geodesy, glaciology, cartography, photogrammetry, meteorology and seismology, early-warning systems, earthquake research and polar research.
Back to home
Newest articles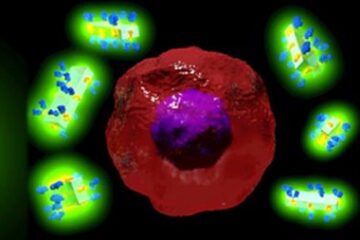 A world-first antibody-drug delivery system
It sounds like the stuff of science fiction: a man-made crystal that can be attached to antibodies and then supercharge them with potent drugs or imaging agents that can seek…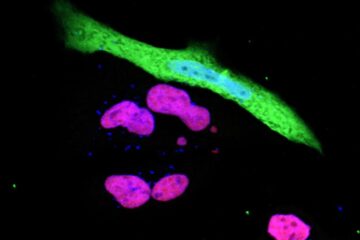 Revealed: How SARS-CoV-2 evades our immune system
Scientists at Hokkaido University and Texas A&M University have identified a key mechanism used by the SARS-CoV-2 virus to evade host immune systems. Researchers in Japan and the United States…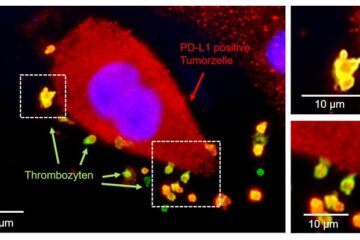 New approach developed to predict response of immunotherapies in lung cancer
New methodology at the University Hospital of Tübingen harnesses the function of platelets. At Tübingen University Hospital, a preclinical study led by Dr. Clemens Hinterleitner and Prof. Dr. Lars Zender,…