Who laid the first egg? An update
A decade ago, Shuhai Xiao, associate professor of geosciences at Virginia Tech, and his colleagues discovered thousands of 600-million-year-old embryo microfossils in the Doushantuo Formation, a fossil site near Weng'an, South China. In 2000, Xiao's team reported the discovery of a tubular coral-like animal that might be a candidate for parenthood.
In the February issue of Geology, the journal of the Geological Society of America, Xiao will report discoveries about the intermediary stage that links the embryo to the adult. (Cover story "Rare helical spheroidal fossils from the Doushantuo Lagerstatte: Ediacaran animal embryos come of age?" by Xiao, James W. Hagadorn of Amherst, and Chuanming Zhou and Xunlai Yuan of Nanjing Institute of Geology and Paleontology.)
While there are thousands of early-stage embryos, there are only 80 have been recovered that have advanced to an intermediary stage of development. The intermediary stage embryos have an envelope similar to that of earlier embryonic stage, and they have a coiled tubular embryo within the envelope. Their envelope has a groove on the surface, consisting of three clockwise coils. Using microfocus X-ray computed tomography (microCT) imaging, the scientists virtually peeled off the envelope and exposed the embryo inside. The tubular embryo is also coiled, with three clockwise coils. In some specimens, the scientists found signs of uncoiling. "This is further evidence that these embryos would have grown into the tubular organisms," Xiao said.
In the article, the researchers state, "… if this possibility holds up to further testing, the new fossils may bridge the developmental gap between two previously described Doushantuo forms."
"The discovery of additional intermediary stages and even more advanced specimens would be the ultimate test," Xiao said. But the conditions that preserved the ancient embryos may not have been favorable for preserving or fossilizing more developed life forms, the researchers note. Connecting the first moments of animal evolution will likely require more use of advanced imaging techniques.
Media Contact
Susan Trulove
EurekAlert!
Alle Nachrichten aus der Kategorie: Earth Sciences
Earth Sciences (also referred to as Geosciences), which deals with basic issues surrounding our planet, plays a vital role in the area of energy and raw materials supply.
Earth Sciences comprises subjects such as geology, geography, geological informatics, paleontology, mineralogy, petrography, crystallography, geophysics, geodesy, glaciology, cartography, photogrammetry, meteorology and seismology, early-warning systems, earthquake research and polar research.
Zurück zur Startseite
Neueste Beiträge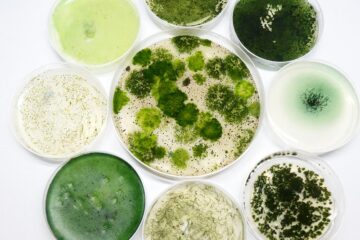 Cyanobacteria: Small Candidates …
… as Great Hopes for Medicine and Biotechnology In the coming years, scientists at the Chair of Technical Biochemistry at TU Dresden will work on the genomic investigation of previously…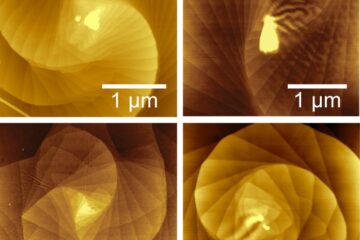 Do the twist: Making two-dimensional quantum materials using curved surfaces
Scientists at the University of Wisconsin-Madison have discovered a way to control the growth of twisting, microscopic spirals of materials just one atom thick. The continuously twisting stacks of two-dimensional…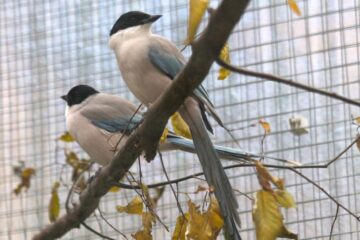 Big-hearted corvids
Social life as a driving factor of birds' generosity. Ravens, crows, magpies and their relatives are known for their exceptional intelligence, which allows them to solve complex problems, use tools…