Scientists map air pollution using corn grown in U.S. fields
Scientists at UC Irvine have mapped fossil fuel air pollution in the United States by analyzing corn collected from nearly 70 locations nationwide.
This novel way to measure carbon dioxide produced by burning coal, oil and natural gas will help atmospheric scientists better understand where pollution is located and how it mixes and moves in the air. Tracking fossil-fuel-emitted carbon dioxide will be important as countries throughout the world adhere to the Kyoto Protocol, an agreement among nations to reduce greenhouse gas emissions. The United States signed the protocol, but the treaty has not been ratified by the U.S. Senate.
"Many nations are facing increasing pressure to monitor and regulate the release of carbon dioxide from fossil fuel sources to limit greenhouse gas warming," said James Randerson, associate professor of Earth system science at UCI and co-author of the study. "This method can help determine how much fossil fuel carbon dioxide is coming from different regions."
The study appears Jan. 23 in Geophysical Research Letters.
Atmospheric scientists typically measure carbon dioxide by collecting air samples, but this is the first time fossil-fuel-emitted carbon dioxide has been mapped using plants. This new method may complement existing air sampling techniques because plants provide a cost-effective way to record average daytime conditions over several months. Plants take in carbon dioxide gas, from both background and fossil fuel sources, during photosynthesis, and it becomes part of the plant tissue.
In summer 2004, UCI scientists collected corn from farms and gardens in 31 states, including Hawaii and Alaska. They chose corn because it is widely grown and, as an annual plant, all of its carbon is derived from a single growing season. The scientists avoided pollution point sources such as highways and power plants to allow for mapping of regional patterns across different states. Back in the laboratory, the scientists dried samples of corn leaves and husks, then converted them to graphite using a series of chemical reactions. The graphite then was analyzed in the W.M. Keck Carbon Cycle Accelerator Mass Spectrometer, which measures a rare isotope of carbon, called radiocarbon. Carbon dioxide derived from fossil fuels contains no radiocarbon so it is easily distinguishable from other sources. With measurements from this machine, scientists calculated overall levels of carbon dioxide produced by fossil fuels at the location where the corn samples were collected.
California and the Ohio Valley had the most fossil-fuel-emitted carbon dioxide, while the Colorado region had the least. The scientists expected pollution from California and other western coastal states to drift east, but they found that the Rocky Mountains appeared to provide a barrier for the movement of carbon dioxide from fossil fuels.
Air in the Mountain West, including Colorado, Idaho and New Mexico, was the cleanest, with about 370 parts per million of carbon dioxide. Air in the Eastern United States, which includes Massachusetts, New Hampshire and New York, contained an additional 2.7 parts per million of carbon dioxide from fossil fuel sources. Air in Maryland, Ohio, Pennsylvania and West Virginia had nearly twice as much additional carbon dioxide from fossil fuels, 4.3 parts per million.
"We have to better understand emission patterns and changes in the atmosphere in order to better regulate fossil fuels," said Susan Trumbore, also a professor of Earth system science and co-author of the study. "This is a direct way to measure the release of carbon dioxide emissions that are contributing to climate warming."
Diana Hsueh was the lead author and conducted the research as a UCI undergraduate. UCI researchers John Southon and Xiaomei Xu also contributed to this study, along with Nir Krakauer from the California Institute of Technology. This research was funded by the National Science Foundation and NASA.
About the University of California, Irvine: The University of California, Irvine is a top-ranked university dedicated to research, scholarship and community service. Founded in 1965, UCI is among the fastest-growing University of California campuses, with more than 25,000 undergraduate and graduate students and about 1,800 faculty members. The second-largest employer in dynamic Orange County, UCI contributes an annual economic impact of $3.7 billion. For more UCI news, visit www.today.uci.edu.
Television: UCI has a broadcast studio available for live or taped interviews. For more information, visit www.today.uci.edu/broadcast.
News Radio: UCI maintains on campus an ISDN line for conducting interviews with its faculty and experts. The use of this line is available free-of-charge to radio news programs/stations who wish to interview UCI faculty and experts. Use of the ISDN line is subject to availability and approval by the university.
Media Contact
Jennifer Fitzenberger
EurekAlert!
Alle Nachrichten aus der Kategorie: Earth Sciences
Earth Sciences (also referred to as Geosciences), which deals with basic issues surrounding our planet, plays a vital role in the area of energy and raw materials supply.
Earth Sciences comprises subjects such as geology, geography, geological informatics, paleontology, mineralogy, petrography, crystallography, geophysics, geodesy, glaciology, cartography, photogrammetry, meteorology and seismology, early-warning systems, earthquake research and polar research.
Zurück zur Startseite
Neueste Beiträge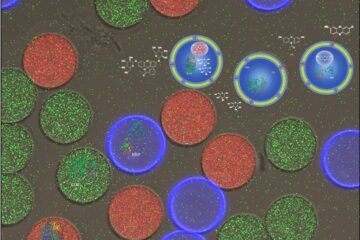 An artificial cell on a chip
Researchers at the University of Basel have developed a precisely controllable system for mimicking biochemical reaction cascades in cells. Using microfluidic technology, they produce miniature polymeric reaction containers equipped with…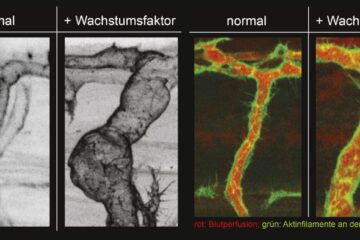 Specific and rapid expansion of blood vessels
Nature Communications: KIT researchers identify a new mechanism to control endothelial cell size and arterial caliber – basis for better treatment of heart infarct and stroke. Upon a heart infarct…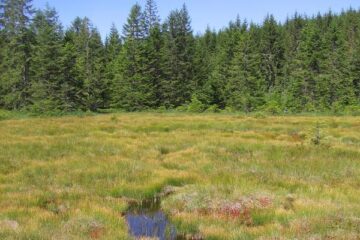 Climate change drives plants to extinction in the Black Forest in Germany
Climate change is leaving its mark on the bog complexes of the German Black Forest. Due to rising temperatures and longer dry periods, two plant species have already gone extinct…