Time Machine Designed to Protect the Environment
Designed by a team led by the British Geological Survey, the time machine can be used to examine the effects of different types of quarry restoration schemes and the changes which these undergo over time.
Launched today at historic Arkwright's Mill at Cromford in Derbyshire, the birthplace of the industrial revolution, 'Explore Quarry Restoration', is a unique interactive CD-ROM that allows the user to explore the effects of different types of restoration on contrasting 'virtual' quarries.
Features include the ability to accelerate time to assess the impact of tree growth, or move around a realistic 3-D model to examine a landscaped area from different viewpoints. The virtual quarries are linked to pages of further information on quarry restoration issues, from biodiversity to water management. These pages draw on real life examples of good restoration practice and illustrate the possibilities for maximising positive impacts both during and after quarrying.
Andrew Bloodworth, Programme Manager at BGS said: "Stone quarries have been part of the English landscape for hundreds of years. Their presence inevitably causes impacts on the environment and on the lives of people living close by. However, careful management and restoration, both during and after working, can minimise the impact on local communities and improve the environment in and around quarry sites."
Quarried stone is vital to our modern economy and lifestyle. Construction of houses, hospitals, schools, shops and offices; roads railways and airports consumes large quantities of stone ('aggregate'). Although increasing amounts of low-grade aggregate are recycled from demolition waste and other materials, natural rocks such as limestone, granite, sand and gravel are the only viable source of the high-quality aggregate required to build safely and affordably. These vital natural raw materials are worked from quarries.
Development of the 'Explore Quarry Restoration' interactive CD-ROM was supported by the Mineral Industry Research Organisation (MIRO) Sustainable Land-Won and Marine Dredged Aggregates Programme.
Alle Nachrichten aus der Kategorie: Earth Sciences
Earth Sciences (also referred to as Geosciences), which deals with basic issues surrounding our planet, plays a vital role in the area of energy and raw materials supply.
Earth Sciences comprises subjects such as geology, geography, geological informatics, paleontology, mineralogy, petrography, crystallography, geophysics, geodesy, glaciology, cartography, photogrammetry, meteorology and seismology, early-warning systems, earthquake research and polar research.
Zurück zur Startseite
Neueste Beiträge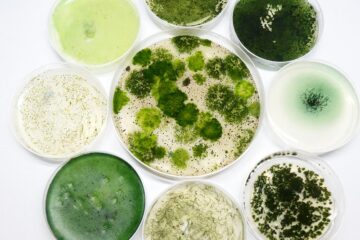 Cyanobacteria: Small Candidates …
… as Great Hopes for Medicine and Biotechnology In the coming years, scientists at the Chair of Technical Biochemistry at TU Dresden will work on the genomic investigation of previously…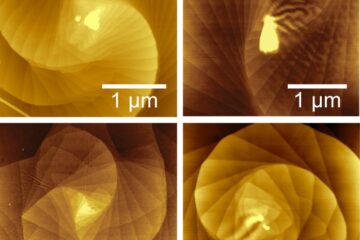 Do the twist: Making two-dimensional quantum materials using curved surfaces
Scientists at the University of Wisconsin-Madison have discovered a way to control the growth of twisting, microscopic spirals of materials just one atom thick. The continuously twisting stacks of two-dimensional…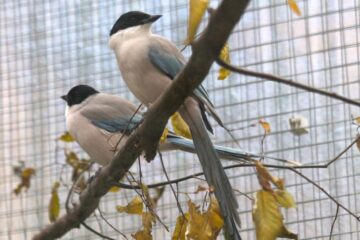 Big-hearted corvids
Social life as a driving factor of birds' generosity. Ravens, crows, magpies and their relatives are known for their exceptional intelligence, which allows them to solve complex problems, use tools…