Climate and pollution: a week link?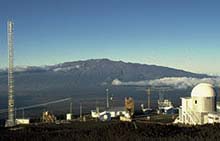 Atmospheric carbon dioxide is lower at the weekend.
The climate-monitoring station on Mauna Loa volcano on Hawaii, 3,400 metres above sea level, could hardly be farther away from it all. Yet even here there is no escaping the weekly rhythm of modern life. The observatory records lower concentrations of carbon dioxide in the atmosphere at the weekend than during the week.
Because there is no known natural cause of such a seven-day cycle, Randall Cerveny of Arizona State University and Kevin Coakley of the National Institute of Standards and Technology in Boulder, Colorado, propose that these observations reflect the weekday bustle and weekend lull in Hawaii's populated regions1.
Increased traffic on Hawaii's islands, especially in the main city Hilo, is the most likely cause. Carbon dioxide is a greenhouse gas – it absorbs and retains solar heat in the Earth's atmosphere. Vehicles, industry and agriculture produce the gas when they burn fossil fuels. It is the main component of exhaust fumes.
Could these weekly carbon dioxide cycles cause corresponding variations in climate? The researchers point out that some climate records already show signs of such effects. Global average temperatures and regional rainfall seem to depend to a small degree on the day of the week.
The daily grind
Established in the 1950s, the Mauna Loa weather-monitoring station now takes continuous measurements of atmospheric carbon dioxide levels to help understand how human activities are changing global climate.
The Mauna Loa records show a steady rise in atmospheric carbon dioxide levels over the past few decades, modulated by an annual rise and fall owing to seasonal changes in the natural sources and sinks of the gas (caused by differences in plant growth, for instance). Cyclical changes on shorter time scales are harder to spot in the records, because they are usually much weaker than the seasonal oscillations, and masked by random variations in the data.
Cerveny and Coakley spotted the weekly cycle by calculating the average carbon dioxide levels for each day of the week, after subtracting out changes owing to the seasonal cycle and the gradual yearly rise. They find that the measurements rise to a peak on Mondays and then decline steadily to a minimum on Saturdays.
Crucially, the researchers find no such cycle in carbon dioxide records from the Amundsen-Scott South Pole Station in Antarctica, which is far from any sources of pollution. The Antarctic measurements show the same yearly trend and seasonal cycle, but there is no significant difference between average daily values.
The researchers reason that by the time carbon dioxide pollution reaches Antarctica, such short-term variations have evened out. On Hawaii, in contrast, local pollution levels seem to register almost instantly at the Mauna Loa station.
References
Cerveny, R. S. & Coakley, K. J. A weekly cycle in atmospheric carbon dioxide. Geophysical Research Letters, 29, 10.1029/2001GL013952 (2002).
Media Contact
PHILIP BALL
© Nature News Service
Alle Nachrichten aus der Kategorie: Earth Sciences
Earth Sciences (also referred to as Geosciences), which deals with basic issues surrounding our planet, plays a vital role in the area of energy and raw materials supply.
Earth Sciences comprises subjects such as geology, geography, geological informatics, paleontology, mineralogy, petrography, crystallography, geophysics, geodesy, glaciology, cartography, photogrammetry, meteorology and seismology, early-warning systems, earthquake research and polar research.
Zurück zur Startseite
Neueste Beiträge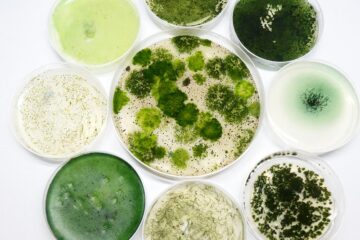 Cyanobacteria: Small Candidates …
… as Great Hopes for Medicine and Biotechnology In the coming years, scientists at the Chair of Technical Biochemistry at TU Dresden will work on the genomic investigation of previously…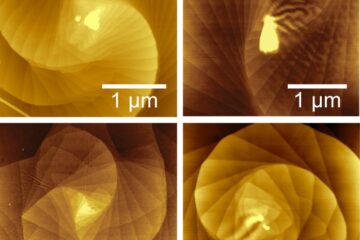 Do the twist: Making two-dimensional quantum materials using curved surfaces
Scientists at the University of Wisconsin-Madison have discovered a way to control the growth of twisting, microscopic spirals of materials just one atom thick. The continuously twisting stacks of two-dimensional…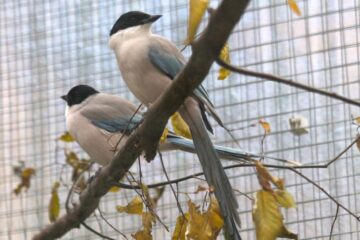 Big-hearted corvids
Social life as a driving factor of birds' generosity. Ravens, crows, magpies and their relatives are known for their exceptional intelligence, which allows them to solve complex problems, use tools…