HU conference on earthquakes to highlight Israel's lack of preparedness for "The Big One"
Israel lies along the Syrian-African rift, one of the world's major fault lines. A major earthquake hits the region approximately once every hundred years, and according to statistics, "The Big One" is due round about now.
Moderate earthquakes in recent years have raised concerns as to how prepared Israel really is if a strong earthquake hits. To what extend could Israeli buildings withstand a major quake? What could be the regional environmental impact if the nuclear reactor and other industrial structures containing hazardous materials are damaged? How would Israel deal with a water crisis in the event of an earthquake? How aware or prepared is the Israeli public? These are just some of the issues that will be discussed at the conference.
The conference coincides with recent discoveries by the Institute of Earth Sciences at the Hebrew University showing a relation between the activity in the Dead Sea rift and the Anatolian faults – using geological records that go back 70 millennia, rather than historical records that only go back two millennia. Such long-term records of earthquakes are rare, and greatly assist earthquake hazard analysis, helping experts better understand earthquake phenomena.
Speakers at the conference will include Prof. Amotz Agnon (Institute of Earth Sciences at the Hebrew University); Dr. Benny Begin (Israel Institute of Geology); Mr. Aharon Vardi (Israel Water Authority); Dr. Moti Sela (Ministry of Environmental Protection); as well as architects, engineers and representatives from the Ministry of Education.
The event is being held under the auspices of the Institute of Earth Sciences at the Hebrew University and is being sponsored by Gerald M. Friedman. The event will be conducted in Hebrew.
For further information:
Rebecca Zeffert, Dept. of Media Relations, the Hebrew University, tel: 02-588-1641, cell: 052-428 2661
or Orit Sulitzeanu, Hebrew University spokesperson, tel: 02-5882910, cell: 052-260 8016.
Media Contact
Rebecca Zeffert
Hebrew University of Jerusalem
Alle Nachrichten aus der Kategorie: Earth Sciences
Earth Sciences (also referred to as Geosciences), which deals with basic issues surrounding our planet, plays a vital role in the area of energy and raw materials supply.
Earth Sciences comprises subjects such as geology, geography, geological informatics, paleontology, mineralogy, petrography, crystallography, geophysics, geodesy, glaciology, cartography, photogrammetry, meteorology and seismology, early-warning systems, earthquake research and polar research.
Zurück zur Startseite
Neueste Beiträge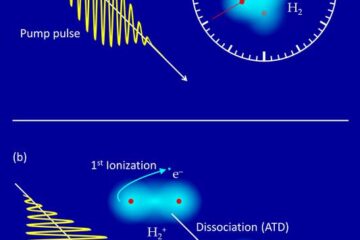 Rotation of a molecule as an "internal clock"
Using a new method, physicists at the Heidelberg Max Planck Institute for Nuclear Physics have investigated the ultrafast fragmentation of hydrogen molecules in intense laser fields in detail. They used…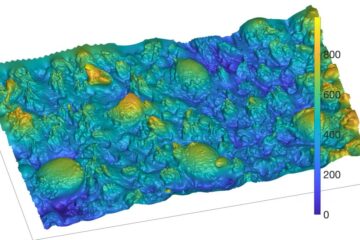 3D printing the first ever biomimetic tongue surface
Scientists have created synthetic soft surfaces with tongue-like textures for the first time using 3D printing, opening new possibilities for testing oral processing properties of food, nutritional technologies, pharmaceutics and…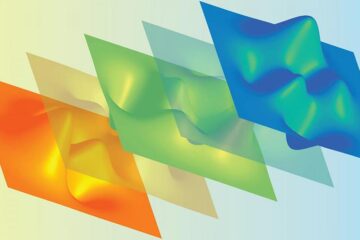 How to figure out what you don't know
Increasingly, biologists are turning to computational modeling to make sense of complex systems. In neuroscience, researchers are adapting the kinds of algorithms used to forecast the weather or filter spam…