160 Million-year-old Vomit Reveals Dietary Secrets Of Jurassic 'dinosaur'
The world`s oldest fossilised vomit, believed to have come from a large marine reptile that lived 160 million years ago, has been discovered in a clay quarry in Peterborough by the University of Greenwich`s Professor Peter Doyle and Dr Jason Wood of the Open University.
The vomit contains the remains of dozens of belemnites – squid-like shellfish that lived in abundance in the seas around what is now Britain. The belemnites were eaten in great numbers by ichthyosaurs, large marine reptiles (related to land-dwelling dinosaurs) common in the warm seas of the Jurassic era, similar in size and shape to dolphins.
Having eaten dozens of belemnites, an ichthyosaur would regurgitate their indigestible bullet shaped shells in much the same way that an owl does after eating a mouse whole. It is these shells that have been discovered in the fossil vomit.
"We believe that this is the first time the existence of fossil vomit on a grand scale has been proven beyond reasonable doubt," says geologist Professor Doyle. "The Peterborough belemnite shells, viewed under a powerful scanning electron microscope, have revealed `acid etching` marks caused by digestive fluids from the gut of a marine reptile, proving that the belemnites had been eaten by a predator. The fact that most of these belemnites were juveniles reinforces our view that they did not die of old age."
"It is highly unlikely that these shells passed through the ichthyosaur`s intestines and were excreted as droppings, as they would have damaged the soft tissue of the reptile`s internal organs," continued Professor Doyle. "The only alternative is that the shells were vomited out, in much the same way that modern-day sperm whales regurgitate the indigestible beaks of squid they have eaten."
Media Contact
Nick Davison
alphagalileo
All latest news from the category: Earth Sciences
Earth Sciences (also referred to as Geosciences), which deals with basic issues surrounding our planet, plays a vital role in the area of energy and raw materials supply.
Earth Sciences comprises subjects such as geology, geography, geological informatics, paleontology, mineralogy, petrography, crystallography, geophysics, geodesy, glaciology, cartography, photogrammetry, meteorology and seismology, early-warning systems, earthquake research and polar research.
Back to home
Newest articles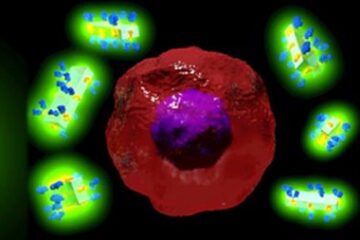 A world-first antibody-drug delivery system
It sounds like the stuff of science fiction: a man-made crystal that can be attached to antibodies and then supercharge them with potent drugs or imaging agents that can seek…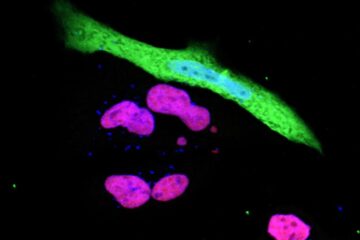 Revealed: How SARS-CoV-2 evades our immune system
Scientists at Hokkaido University and Texas A&M University have identified a key mechanism used by the SARS-CoV-2 virus to evade host immune systems. Researchers in Japan and the United States…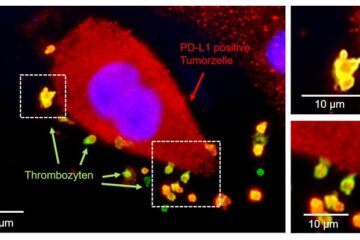 New approach developed to predict response of immunotherapies in lung cancer
New methodology at the University Hospital of Tübingen harnesses the function of platelets. At Tübingen University Hospital, a preclinical study led by Dr. Clemens Hinterleitner and Prof. Dr. Lars Zender,…