Antarctic Ice Core milestone – 2002 m reached as year 2002 arrives
In the first weeks of the New Year a team of European scientists drilled successfully through 2002 metres of ice at Dome Concordia, high on East Antarctica`s plateau – one of the most hostile places on the planet. A specially created laboratory on the ice enabled scientists to analyse, for the first time, past climate shifts within hours of each 3 m length of core being drilled – rather than waiting months or years for detailed study back in European labs. The team, working on a seven-year Antarctic research programme to discover the history of the Earth`s climate and atmosphere, report that ice from this depth came from snow that fell 170,000 years ago, when the region was 10ºC colder than it is today.
The 22-person team of scientists and drilling experts taking part in the European Project for Ice Coring in Antarctica (EPICA) worked in temperatures of -20ºC. Complex experiments, involving sweeping ice core segments with a range of electrical frequencies, provide a `fingerprint` of the chemical contents of the ice. It is this chemistry that holds the clues to our past climate.
The team will complete this season`s drilling at the end of January. After on-site analysis the cores will be sent to over 30 different European laboratories for more detailed study. The team will return to Antarctica next year to drill to the bottom of the ice to produce a history of climate and atmospheric composition for the last half a million years.
Dr Eric Wolff of the British Antarctic Survey, who is currently Chief Scientist for EPICA at the Antarctic site known as Dome Concordia said:
"The Antarctic ice sheet is like a history book of the Earth`s climate. This drilling programme takes us back to the future. Information about how climate worked in the past is locked in the ice. Understanding this helps predict future changes. It`s fascinating to think that 170,000 years ago global sea level was 120 metres lower than now and the temperature at the equator was 6ºC colder."
January also marks the start of drilling for a new EPICA ice core at Dronning Maud Land (DML), one of the least explored regions of Antarctica, 3,000 km from Dome Concordia on the opposite side of the continent. Cores from Dome Concordia will provide the longest possible record of the past atmosphere. The DML site receives double the snowfall of Dome Concordia, and this ice core will provide even more detailed information, though it will not reach so far back in time. Scientists measure impurities in the air bubbles trapped in the ice to investigate the link between climate and greenhouse gases.
Media Contact
Linda Capper
alphagalileo
All latest news from the category: Earth Sciences
Earth Sciences (also referred to as Geosciences), which deals with basic issues surrounding our planet, plays a vital role in the area of energy and raw materials supply.
Earth Sciences comprises subjects such as geology, geography, geological informatics, paleontology, mineralogy, petrography, crystallography, geophysics, geodesy, glaciology, cartography, photogrammetry, meteorology and seismology, early-warning systems, earthquake research and polar research.
Back to home
Newest articles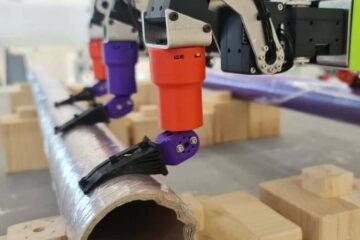 Insects help robots gain better grip
An international research team of biomechanics optimizes robotic movements inspired by insects. A whole generation of gripping robots has been developed using a design concept originally known from fish fins….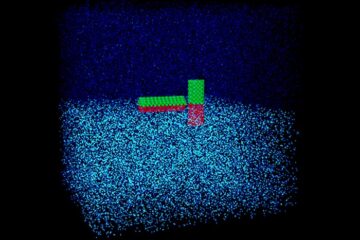 Simulations shed significant light on janus particles
Interfacial diffusion of nanoparticles strongly affected by their shape and surface coating. Named for a Roman god, Janus particles refer to nanoparticles that possess surfaces with two or more distinct…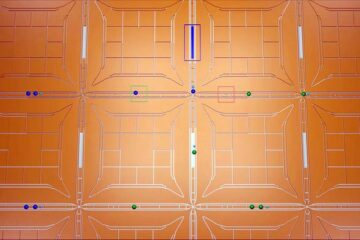 How big does your quantum computer need to be?
What size will a quantum computer need to be to break Bitcoin encryption or simulate molecules? Quantum computers are expected to be disruptive and potentially impact many industry sectors. So…