Year 2001 Only Slightly Warmer Than Average: Study
The 2001 calendar year was slightly warmer than "average," according to global climate data gathered by instruments aboard NOAA satellites.
The composite global temperature for 2001 was 0.06 degrees C (about 0.11 degrees Fahrenheit) warmer than the 20-year (1979-to-1998) average, said Dr. John Christy, a professor of atmospheric science and director of the Earth System Science Center at The University of Alabama in Huntsville (UAH).
Compared to other years, 2001 was the ninth warmest (and the 15th coolest) since satellite instruments started gathering global climate data from the bottom eight kilometers of the atmosphere in January 1979.
The hottest year in the satellite dataset was 1998 at 0.46 degrees C (about 0.83 degrees F) warmer than normal. The coldest year was 1984, which was 0.26 degrees C (about 0.46 degrees F) cooler than normal.
While the 2001 composite temperature was above average, the climate map for the year is dominated by a band of slightly cooler than normal temperatures covering the tropics from the Central Pacific eastward through South America, the Atlantic Ocean and Africa into the Indian Ocean.
Warmer than normal temperatures spotted the subtropics and temperate regions of the globe. For the year, the area with temperatures that were above normal by the greatest amount was Canada and the northern tier of U.S. states. An area around Hudson Bay was more than 1.75 degrees C (about 3.2 degrees F) warmer than its normal annual temperature.
Other regions with warmer than normal temperatures were found in North Africa, Eastern Europe, Russia, parts of the North Pacific and the Southern oceans.
As part of an ongoing joint project between UAH, NOAA and NASA, Christy and Dr. Roy Spencer, a principal research scientist in UAH's Earth System Science Center, use data gathered by microwave sounding units on NOAA satellites to get accurate temperature readings for most regions of the Earth — including remote desert, ocean and rain forest areas for which reliable climate data are not otherwise available.
The satellite instruments look at microwaves emitted by oxygen molecules in the atmosphere. These microwave emissions vary according to temperature, giving precise indications of temperatures over broad regions of the atmosphere from the surface up to an altitude of about eight kilometers above sea level.
Neither Christy nor Spencer receives any research support or funding from oil, coal or industrial companies or organizations, or from any private or special interest groups.
Media Contact
Phillip Gentry
International Science News
All latest news from the category: Earth Sciences
Earth Sciences (also referred to as Geosciences), which deals with basic issues surrounding our planet, plays a vital role in the area of energy and raw materials supply.
Earth Sciences comprises subjects such as geology, geography, geological informatics, paleontology, mineralogy, petrography, crystallography, geophysics, geodesy, glaciology, cartography, photogrammetry, meteorology and seismology, early-warning systems, earthquake research and polar research.
Back to home
Newest articles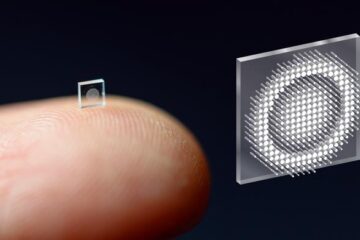 Researchers shrink camera to the size of a salt grain
Micro-sized cameras have great potential to spot problems in the human body and enable sensing for super-small robots, but past approaches captured fuzzy, distorted images with limited fields of view….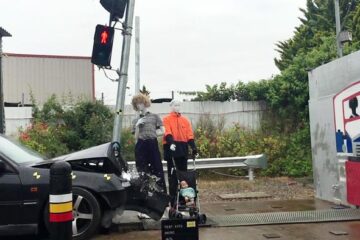 World-first product will be a lifesaving traffic stopper
Game-changing technology to design traffic lights that absorb kinetic energy, stopping them from crumpling when hit by a vehicle, will prevent thousands of fatalities and injuries each year and make…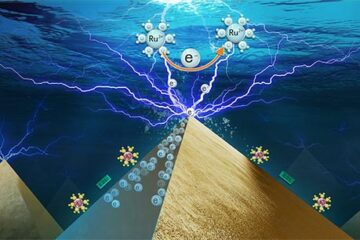 Scientists capture electron transfer image in electrocatalysis process
The involvement between electron transfer (ET) and catalytic reaction at electrocatalyst surface makes electrochemical process challenging to understand and control. How to experimentally determine ET process occurring at nanoscale is…