Study Shows Massive Magma Chamber Lies Beneath Vesuvius
Mount Vesuvius, the volcano most famous for blanketing the towns of Pompei and Herculaneum with lava and debris in 79 A.D., may be sitting atop a reservoir of magma that covers more than 400 square kilometers, a new study suggests. The finding, reported in the current issue of the journal Science by a group of Italian and French scientists, may lead to more accurate monitoring of the area surrounding the volcano.
Building on previous work that suggested the presence of a magma zone underneath Vesuvius, Emmanuel Auger of the Università di Napoli Federico II in Naples, Italy and colleagues employed seismic tomography to estimate its size. The scientists produced seismic waves and traced their paths through the zone beneath Vesuvius. Using the speed and direction of the waves, they compiled an image of the crust under the volcano. The picture that emerged, the researchers report, includes a magma reservoir buried eight kilometers deep in the earth's crust that is at least 400 square kilometers wide. "This also tells us that there is a huge amount of available magma under Vesuvius," co-author Paolo Gasparini says. "It was really unexpected for the reservoir to be that size, so very wide and large."
A better understanding of the reservoir's structure, location and volume, the authors write, "can be used to help prediction of the scenario of the next eruption and to interpret the pattern of the expected precursory seismic activity and ground deformation." Unfortunately for the region's inhabitants however, it can't help predict when the next eruption will occur.
Media Contact
Sarah Graham
Scientific American
All latest news from the category: Earth Sciences
Earth Sciences (also referred to as Geosciences), which deals with basic issues surrounding our planet, plays a vital role in the area of energy and raw materials supply.
Earth Sciences comprises subjects such as geology, geography, geological informatics, paleontology, mineralogy, petrography, crystallography, geophysics, geodesy, glaciology, cartography, photogrammetry, meteorology and seismology, early-warning systems, earthquake research and polar research.
Back to home
Newest articles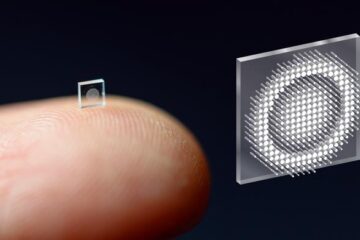 Researchers shrink camera to the size of a salt grain
Micro-sized cameras have great potential to spot problems in the human body and enable sensing for super-small robots, but past approaches captured fuzzy, distorted images with limited fields of view….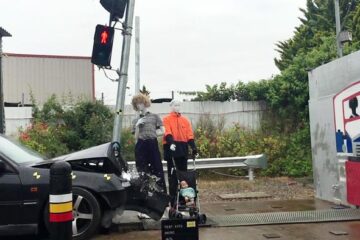 World-first product will be a lifesaving traffic stopper
Game-changing technology to design traffic lights that absorb kinetic energy, stopping them from crumpling when hit by a vehicle, will prevent thousands of fatalities and injuries each year and make…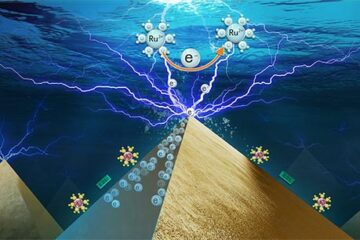 Scientists capture electron transfer image in electrocatalysis process
The involvement between electron transfer (ET) and catalytic reaction at electrocatalyst surface makes electrochemical process challenging to understand and control. How to experimentally determine ET process occurring at nanoscale is…