Deep magmatic plumbing of mid-ocean ridges revealed
New images suggest that the Earth's lower oceanic crust is generated from multiple magma sources

Some of the highest quality images ever taken of the Earth's lower crust reveal that the upper and lower crust form in two distinctly different ways. A team led by researchers from Columbia University's Lamont-Doherty Earth Observatory will publish the results of their work in the August 25 issue of the journal Nature.
The Earth's oceanic crust is formed from magma bodies located beneath mid-ocean ridges. Although axial magma chambers, magma bodies located in the mid-crust, are known to be responsible for generating the upper oceanic crust, it has so far been unclear if the lower crust is formed from the same source or if it primarily arises from deeper "magma lenses" — smaller bodies located at or near the base of the crust.
Researchers from Lamont-Doherty as well as the Scripps Institution of Oceanography and the Woods Hole Oceanographic Institution collected seismic data of the oceanic crust beneath the seafloor off the coast of Washington, Oregon and northern California. To form the images, they analyzed sound waves that bounced off of structures deep in the Earth, a process similar to that of creating an ultrasound image. The resulting images are the first of their kind showing solidified lenses and sills, narrow lateral intrusions of magma, embedded within the crust/mantle boundary known as the Moho transition zone. The presence of such bodies that deep near a mid-ocean ridge suggests that the lower crust is at least partially formed from several smaller sources of magma rather than from a single large source located in the middle of the crust.
"This demonstrates quite strongly that the process of crustal formation is more complex than generally believed," said Mladen Nedimovic, lead author on the study and a Doherty Associate Research Scientist at Lamont-Doherty. "It also favors the emerging view that volcanoes have a complicated plumbing system consisting of many interconnected sills and magma conduits. We obviously still have a lot to learn about what goes on beneath the surface of the Earth."
All latest news from the category: Earth Sciences
Earth Sciences (also referred to as Geosciences), which deals with basic issues surrounding our planet, plays a vital role in the area of energy and raw materials supply.
Earth Sciences comprises subjects such as geology, geography, geological informatics, paleontology, mineralogy, petrography, crystallography, geophysics, geodesy, glaciology, cartography, photogrammetry, meteorology and seismology, early-warning systems, earthquake research and polar research.
Back to home
Newest articles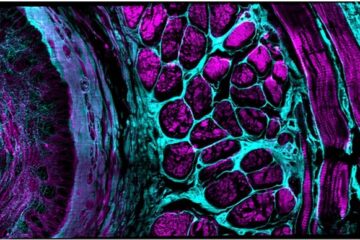 Enhancing the workhorse
Artificial intelligence, hardware innovations boost confocal microscope's performance. Since artificial intelligence pioneer Marvin Minsky patented the principle of confocal microscopy in 1957, it has become the workhorse standard in life…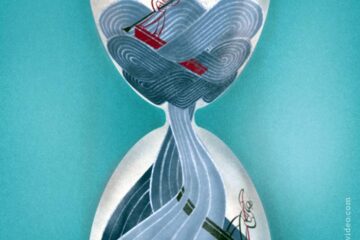 In the quantum realm, not even time flows as you might expect
New study shows the boundary between time moving forward and backward may blur in quantum mechanics. A team of physicists at the Universities of Bristol, Vienna, the Balearic Islands and…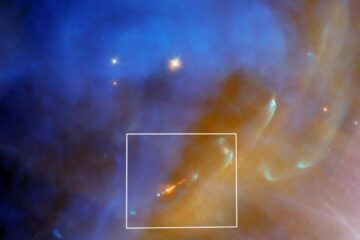 Hubble Spots a Swift Stellar Jet in Running Man Nebula
A jet from a newly formed star flares into the shining depths of reflection nebula NGC 1977 in this Hubble image. The jet (the orange object at the bottom center…