Dissapearing arctic lakes linked to climate change
Fairbanks, Alaska-Continued arctic warming may be causing a decrease in the number and size of Arctic lakes. The issue is the subject of a paper published in the June 3 issue of the journal "Science." The paper, titled, "Disappearing Arctic Lakes" is the result of a comparison of satellite data taken of Siberia in the early 1970s to data from 1997-2004. Researchers, including Larry Hinzman with the Water and Environmental Research Center at the University of Alaska Fairbanks, tracked changes of more than 10,000 large lakes over 200,000 square miles.

"This is the first paper that demonstrates that the changes we are seeing in Alaskan lakes in response to a warming climate is also occurring in Siberia," said Hinzman, who has also compared satellite data of tundra ponds on the Seward Peninsula near Council, Alaska and found that the surface pond area there had decreased over the last 50 years.
In this latest study, comparing data from 1973 with findings from 1997-98, the total number of large lakes decreased by around 11 percent. While many did not disappear completely they shrank significantly. The overall loss of lake surface area was a loss of approximately 6 percent. In addition, 125 lakes vanished completely and are now re-vegetated.
Laurence Smith, an associate professor of geography at the University of California Los Angeles, is the article's lead author. Smith and his co-authors were surprised by the overall loss in surface water.
"We were expecting the lake area to have grown with climate change," said Smith. "And while it did do so in the north where the permafrost remains intact, lake area did not increase in the south where permafrost is warming."
In permafrost regions, summer thaw produces meltwater, which is typically unable to infiltrate into the ground because of the ice-rich frozen soils found in permafrost. Data gathered from the latest measurements indicate that warming temperatures lead to increased numbers of surface water bodies in the colder permafrost regions.
Many lakes decreased in size or dried up completely, while other lakes actually increased in size. Researchers say as the climate warms, additional meltwater accumulated in the lakes located in the colder regions of thicker permafrost increase their size; however, if climate warming continues, even those lakes would eventually be susceptible to loss.
"We expect areas of continuous permafrost to continue to thin and move steadily northward, resulting in the disappearance of more lakes," said Smith.
In regions with thin or discontinuous permafrost, surface soils also become drier as the permafrost degrades.
"The changing lakes are a consistent, measurable indication of the overall changes to hydrology in the Arctic," said Hinzman. "The loss of surface water will inevitably impact local ecosystems, which will have a cascading effect. Changes could include loss of migratory bird habitat resulting in an effect on subsistence activities as well as changes to local and regional atmospheric conditions, including more localized wind and more frequent and more severe wildland fires."
Media Contact
Larry Hinzman
EurekAlert!
All latest news from the category: Earth Sciences
Earth Sciences (also referred to as Geosciences), which deals with basic issues surrounding our planet, plays a vital role in the area of energy and raw materials supply.
Earth Sciences comprises subjects such as geology, geography, geological informatics, paleontology, mineralogy, petrography, crystallography, geophysics, geodesy, glaciology, cartography, photogrammetry, meteorology and seismology, early-warning systems, earthquake research and polar research.
Back to home
Newest articles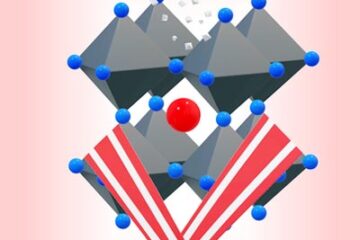 Perovskite solar cells soar to new heights
Metal halide perovskites have been under intense investigation over the last decade, due to the remarkable rise in their performance in optoelectronic devices such as solar cells or light-emitting diodes….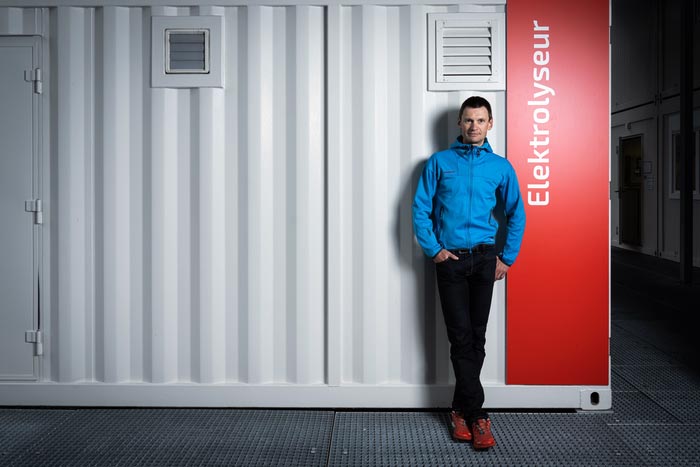 Blue hydrogen can help protect the climate
An international group of researchers led by the Paul Scherrer Institute and the Heriot-Watt University has carried out in-depth analyses of the climate impact of blue hydrogen. This is produced…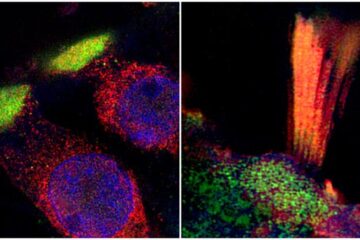 Genes associated with hearing loss visualised in new study
Researchers from Uppsala University have been able to document and visualise hearing loss-associated genes in the human inner ear, in a unique collaboration study between otosurgeons and geneticists. The findings…