Earth's reflectivity a great unknown in gauging climate change impacts
Earth's climate is being changed substantially by a buildup of atmospheric greenhouse gases, but a group of leading climate scientists contends the overall impact is not understood as well as it should be because data are too scarce on how much energy the planet reflects into space.

Reflectivity, or albedo, is largely governed by clouds and atmospheric particles called aerosols, but it is one of Earth's least-understood properties, said Robert Charlson, a University of Washington atmospheric scientist. Yet research aimed at quantifying the effects of albedo and helping scientists understand how it could affect future climate change has been delayed or shelved altogether.
"The attention being paid to the greenhouse effect is warranted. But the changes to the energy budget of this planet don't just involve the enhanced greenhouse effect. They also involve aerosols and clouds," Charlson said. "If we don't understand the albedo-related effects, that is aerosols and clouds, then we can't understand the effects of greenhouse gases."
The Earth's albedo was first measured in the 1920s by astronomers who monitored "Earthshine" on the dark side of the moon and made comparisons to the sunlit side of the moon. But methods to measure albedo have varied greatly, as has confidence in the accuracy of the results. That means albedo still is "the big unknown" in climate research, Charlson said, though it makes up half the equation for understanding the planet's energy budget. Charlson is lead author of a Perspectives article in the May 7 edition of the journal Science that calls for restoration of albedo research projects. Co-authors are Francisco P.J. Valero at the Scripps Institution of Oceanography at the University of California, San Diego, and John H. Seinfeld at the California Institute of Technology division of chemistry and chemical engineering.
Valero is the lead scientist on a project called Deep Space Climate Observatory, designed to place a satellite in orbit around the sun about 1 million miles from Earth. At that point, the planet's gravitational pull on the satellite and the sun's combine to allow the satellite to orbit the sun in the same time as Earth does, and thus have its advanced albedo sensors aimed at Earth's sunlit side all the time. That satellite was to have been launched aboard the space shuttle by December 2000 but is awaiting a new launch date.
Two other satellites designed to study different aspects of clouds and aerosols, including a project in which Charlson has been centrally involved, have been built and have been scheduled for launch. However, recent budget cuts within the National Aeronautics and Space Administration will greatly limit the analysis and interpretation of the data they collect, the authors contend. Budget cuts also have affected the Earth Radiation Budget Satellite, leaving unanalyzed a large share of data it collected between 2000 and 2004, they said.
These are not small issues, Charlson said. Scientists understand to within 10 percent the impact of human activity on the production of greenhouse gases such as carbon dioxide and methane, he said, but the understanding of human impact on the planet's reflectivity could be off by as much as 100 percent.
Some people have argued that a buildup of atmospheric aerosols that reflect heat away from Earth is a welcome development that will help offset greenhouse warming. But Charlson called that "a spurious argument, a red herring." "The greenhouse gases work 24 hours a day," he said. "They are out there, all over the world, changing the energy budget of the planet all day and all night, every day. Albedo is only active during the day."
He noted that greenhouse gases can stay in the atmosphere for centuries even if no more are added, but aerosols last only about a week after they are emitted. "There is no simplistic balance between these two effects," Charlson said. "It isn't heating versus cooling. It's scientific understanding versus not understanding."
Media Contact
Vince Stricherz
EurekAlert!
All latest news from the category: Earth Sciences
Earth Sciences (also referred to as Geosciences), which deals with basic issues surrounding our planet, plays a vital role in the area of energy and raw materials supply.
Earth Sciences comprises subjects such as geology, geography, geological informatics, paleontology, mineralogy, petrography, crystallography, geophysics, geodesy, glaciology, cartography, photogrammetry, meteorology and seismology, early-warning systems, earthquake research and polar research.
Back to home
Newest articles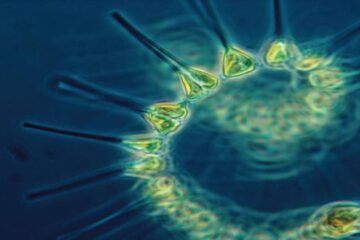 Red Sea bioregions show changing blooms
Red Sea phytoplankton blooms change seasonally and interannually in response to climatic events. A KAUST study has analyzed satellite data over two decades and its findings will underpin other investigations…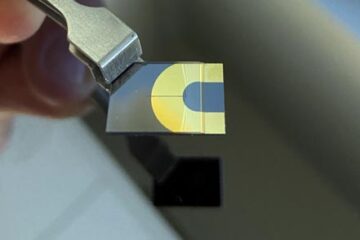 Building better tools for biomanufacturing
A team of researchers from the Georgia Institute of Technology has developed an analytical tool designed to improve the biomanufacturing process of advanced cell-based therapies. Their Dynamic Sampling Platform provides…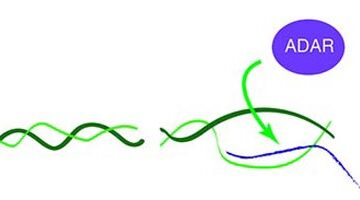 The role of messenger RNA in DNA repair
University of Seville researchers participate in a study connecting the repair of DNA breaks and messenger RNA modifying factors. An organism's genome could be compared to a complex system of…