In the Cornucopia of the European Project of Ice Coring in Antarctica: the oldest Antarctic ice core
On Tuesday 21th of December 2004 a European team involved in Epica (European Project for Ice Coring in Antarctica) reached the drilling depth of 3270.2, which is five meters above the bedrock at Dome C, on the central plateau of the east Antarctic ice sheet. The ice is melting at the bedrock and it has been decided to stop at this depth to avoid any danger of direct contamination of the basal water. The drilling operation has therefore been terminated.
The drilling has been very successful and has been followed by a wide community of ice and climate researchers. The 70 meters of ice drilled this season completes a long venture started in 1996. The core has already led to the release in the scientific journal 'Nature' last June of a 740,000-year record of Antarctic climate. The new piece of core will extend the record to an age estimated to be more than 900.000 years old. This is the oldest ice that has been recovered from deep ice cores. The basal ice has ice crystals, some bigger than 40 centimetres and we have observed many inclusions of brown/reddish material mainly between the big ice crystals.
The prospect of the new and unknown information to be found by studies of the ice from the Epica DomeC ice core is fascinating and may have a profound impact on our understanding of the Earth's climate and environment.
Issued on behalf of the Epica Steering Committee, The European Union, and the European Science Foundation.
All latest news from the category: Earth Sciences
Earth Sciences (also referred to as Geosciences), which deals with basic issues surrounding our planet, plays a vital role in the area of energy and raw materials supply.
Earth Sciences comprises subjects such as geology, geography, geological informatics, paleontology, mineralogy, petrography, crystallography, geophysics, geodesy, glaciology, cartography, photogrammetry, meteorology and seismology, early-warning systems, earthquake research and polar research.
Back to home
Newest articles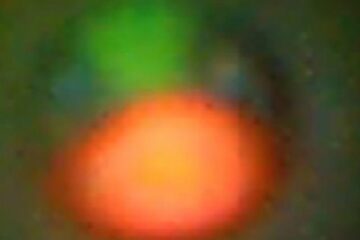 New species of microalgae discovered
Ultrasmall microalgae found in home aquarium could have multiple useful applications. A new species of microalgae was found in water from a home aquarium. While analyzing DNA samples taken from…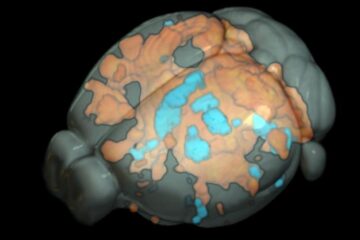 New technology may help inform brain stimulation
Brain stimulation, such as Deep brain stimulation (DBS), is a powerful way to treat neurological and psychiatric disorders. While it has provided therapeutic benefit for sufferers of Parkinson's, Alzheimer's, and…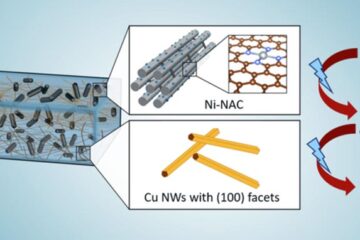 New hybrid catalyst could help decarbonization
… and make ethylene production more sustainable. A new hybrid catalyst converts carbon dioxide into ethylene in one pot. The catalyst was developed by scientists from Ames National Laboratory, Iowa…