Spring through fall, cities are greener longer than neighboring rural regions
BU team shows so-called urban heat island effect influences onset of 'greenup,' dormancy

Summer can sometimes be a miserably hot time for city dwellers, but new research shows that an urban setting allows plants to bask in a hot-house environment that keeps them greener longer.
Recent NASA-sponsored research from a team of geographers in Boston University's Center for Remote Sensing shows that the growing season for vegetation in about 70 urban areas in North America is, on average, 15 days longer than that in rural regions surrounding the cities studied. Led by Xiaoyang Zhang, a research assistant professor in BU's Geography Department, the team found that, like many urban-dwelling humans, urban greenery lives at a more intense pace, getting as much as a seven-day jump-start on spring and up to eight additional days before winter dormancy than vegetation in surrounding rural areas.
This happens largely because the asphalt, steel, exhaust, and other environmental changes introduced by humans contribute to what is known as the urban heat island effect. The researchers found this influence to be far-reaching. Taken together, the heat island effect for the areas studied ripples beyond urban boundaries to create an ecological "footprint" 2.4 times greater than that of urban land use in eastern North America.
Their analyses also show that changes in land surface temperatures and when vegetation first becomes green are not significantly related to urban size, leading the team to speculate that factors related to population density may play the more important role in the observed effects. The data do, however, show that "greenup" changes in surrounding rural areas are linked to city size — the larger the city, the longer the reach of the extended greenup effect.
To date, more than one-third of the land surface of Earth has been transformed by human activities. These changes have not only altered the look of the land, but, according to a growing body of research, have also affected climate and significantly changed Earth's ecosystems. In an attempt to determine the effect that the urban heat island phenomenon has on the growing season for urban vegetation, the BU team used satellite data to evaluate when vegetation in urban and rural settings first became green and then when it entered dormancy, thereby ending one season's growing cycle.
The researchers calculated the onsets of vegetation greenup and dormancy for about 70 urban areas using so-called NBAR data gathered between January 1 and December 31, 2001, by NASA's Moderate Resolution Imaging Spectroradiometer (MODIS). The MODIS instrument, aboard NASA satellites Terra and Aqua, gathers data on Earth's entire surface every one to two days. The team used "nighttime lights" data and MODIS data to determine the size of the urban areas studied.
To determine the radiating effect of urban heat islands on vegetation in surrounding regions, the researchers assessed greenup data in six, two-to-three kilometer zones demarcated from urban edges. Within these zones, to a total distance of 20 km., the scientists measured land-surface temperatures and vegetation greenup responses.
They found that greenup occurs earliest in urban areas but that urban climate shows a substantial influence on vegetation growing up to 10 km. beyond the edge of urban land cover. This greenup difference is especially pronounced in the Washington, DC–Philadelphia–New York City corridor, where urban greenup occurs about 5.5 days and 8.7 days earlier than in zones 0 – 3 km. and 8 – 10 km., respectively, from the urban edge. In all, they found the strength of the urban influence decreases with distance from the perimeter of urban land cover.
Patterns in greenup onset show that urban–rural differences in vegetation response are a function of land surface temperatures, showing a significant linear trend between change in greenup and change in temperature. The trend generally shows that greenup advances three days for each one degree Celsius increase in temperature. This trend was not found for onset of dormancy, suggesting, according to the researchers, a more complex relationship that is influenced not only by temperature but also by daily exposure to light and water availability. The team's findings are reported in a recent issue of Geophysical Research Letters.
Media Contact
Ann Marie Menting
EurekAlert!
Alle Nachrichten aus der Kategorie: Earth Sciences
Earth Sciences (also referred to as Geosciences), which deals with basic issues surrounding our planet, plays a vital role in the area of energy and raw materials supply.
Earth Sciences comprises subjects such as geology, geography, geological informatics, paleontology, mineralogy, petrography, crystallography, geophysics, geodesy, glaciology, cartography, photogrammetry, meteorology and seismology, early-warning systems, earthquake research and polar research.
Zurück zur Startseite
Neueste Beiträge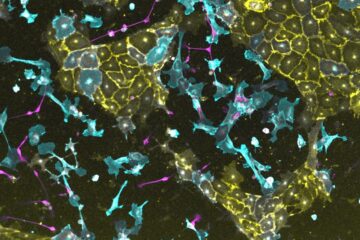 Customized programming of human stem cells
Induced pluripotent stem cells (iPS) have the potential to convert into a wide variety of cell types and tissues. However, the "recipes" for this conversion are often complicated and difficult…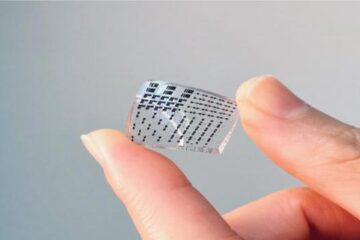 Electronic skin has a strong future stretching ahead
A material that mimics human skin in strength, stretchability and sensitivity could be used to collect biological data in real time. Electronic skin, or e-skin, may play an important role…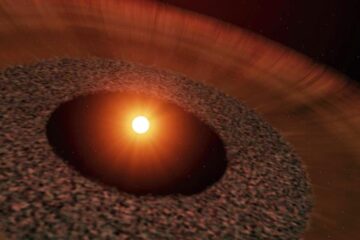 Fast-moving gas flowing away from young star caused by icy comet vaporisation
A unique stage of planetary system evolution has been imaged by astronomers, showing fast-moving carbon monoxide gas flowing away from a star system over 400 light years away, a discovery…