Delta digs show sea is rising
Living in New Orleans means having to live with water. It's everywhere. The city's elevation ranges from about 12 feet (3.65 meters) above sea level to as much as six-and-a-half feet (2 meters) below sea level. Some believe the city faces an ongoing battle against submersion by the rising Gulf of Mexico.
New research reported by a team led by a University of Illinois at Chicago earth scientist suggests the sea level in the lower Mississippi delta near New Orleans has been rising at a steady pace for at least the past 8,000 years, and is continuing to do so. The findings are published in the July-August issue of the Geological Society of America Bulletin.
The proof is in the peat.
Torbjörn Törnqvist, assistant professor of earth and environmental sciences at UIC, and colleagues gathered core samples of deeply buried peat from a swampy region of the Mississippi delta between Baton Rouge and New Orleans. Samples from 29 sites were radiocarbon dated and then plotted by age and altitude. The graph's curve shows a steady rise in sea level in the lower delta region between the period of 3,000 and 8,000 years ago.
Besides showing that rising sea levels are a continuing threat to coastal areas of the Gulf of Mexico, Törnqvist said the data challenges a longstanding hypothesis that sea levels in the Gulf 5,000 years ago were as much as two meters higher than they are today.
"We've found peat — organic deposits formed by plants that grew at sea level — about 5,000 years old that are four meters below present sea level. How is that possible?" he asked. "Based on our data, we strongly suggest that the high sea level could not have happened."
The earlier notion stems from the presence of Gulf Coast beach ridges — remnants of former shorelines — that now stand above sea level. Research has shown some of these ridges to be about 5,000 years old. The implication is that sea level has fluctuated, not risen steadily, as Törnqvist postulates.
Törnqvist hopes to resolve the conflict by searching for and analyzing peat deposits around the beach ridges. He's confident the results will confirm that the ridges, however they were formed, do not prove that sea levels were higher 5,000 years ago.
"This is important because it changes our model of how sea level has gone from past to present for large areas of the Gulf Coast," said Törnqvist. "In order to make better predictions, we need to understand whether sea level in the past was rising or falling."
Despite evidence that low-lying areas along the Gulf of Mexico face steady erosion from a rapidly rising sea, Törnqvist thinks public officials have sufficient time to develop adaptive management strategies.
"Even if you take very grim scenarios projecting another one meter (3 feet) rise over the next 100 years, we can prepare for it in that time or even less. But in the meantime, there is much to be done to gain a greater understanding of the basic process," he said.
The study was co-authored by UIC doctoral student Juan González, Lee Newsom of Pennsylvania State University, Klaas van der Borg and Arie de Jong of Utrecht University in The Netherlands, and Charles Kurnik of the University NAVSTAR Consortium, headquartered in Boulder, Colo.
Media Contact
Paul Francuch
EurekAlert!
Alle Nachrichten aus der Kategorie: Earth Sciences
Earth Sciences (also referred to as Geosciences), which deals with basic issues surrounding our planet, plays a vital role in the area of energy and raw materials supply.
Earth Sciences comprises subjects such as geology, geography, geological informatics, paleontology, mineralogy, petrography, crystallography, geophysics, geodesy, glaciology, cartography, photogrammetry, meteorology and seismology, early-warning systems, earthquake research and polar research.
Zurück zur Startseite
Neueste Beiträge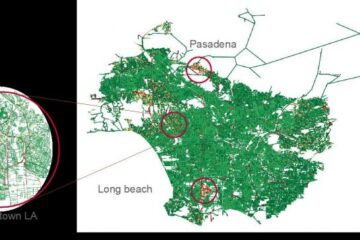 New machine learning tool tracks urban traffic congestion
UBER driver data helps track and potentially alleviate urban traffic congestion. A new machine learning algorithm is poised to help urban transportation analysts relieve bottlenecks and chokepoints that routinely snarl…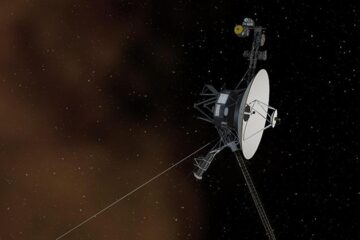 Voyager spacecraft detect new type of solar electron burst
Physicists report accelerated electrons linked with cosmic rays. More than 40 years since they launched, the Voyager spacecraft are still making discoveries. In a new study, a team of physicists…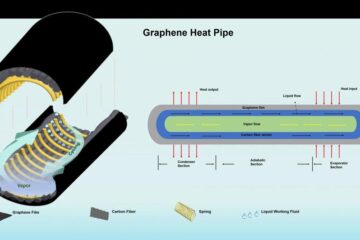 Cooling electronics efficiently with graphene-enhanced heat pipes
Researchers at Chalmers University of Technology, Sweden, have found that graphene-based heat pipes can help solve the problems of cooling electronics and power systems used in avionics, data centres, and…