Inaugural Voyage of the Integrated Ocean Drilling Program Sets Sail
Scientists affiliated with the Integrated Ocean Drilling Program (IODP), an international scientific research program designed to contribute fundamental knowledge to the topics of climate change, geologic hazards, energy resources, and Earth's environment, departed Astoria, Ore., June 28, for the first leg of six planned expeditions.
At the Juan de Fuca Ridge, off the coast of British Columbia, the first IODP expedition will undertake hydrologic, microbiological, seismic and tracer studies to evaluate fluid flow within the oceanic crust. Andrew Fisher, co-chief scientist and geologist at the University of California, Santa Cruz, along with Tetsuro Urabe of the University of Tokyo, will lead some 50 scientists and technicians aboard the JOIDES Resolution, a "floating university," in this leg of IODP's quest to provide information about Earth's history.
Through the National Science Foundation (NSF), the United States will provide a riserless drilling platform for IODP scientific research. The first six IODP expeditions will obtain core samples from the Pacific, Atlantic, and Arctic Ocean floors These samples will provide information about past changes in climate that could help to refine models and predictions of current and future climate change; microbes living beneath the sea; and plate tectonic processes that drive some of this planet's largest earthquakes.
"We are excited about the start of IODP and about the important scientific findings that will result," said Bruce Malfait, director of IODP at NSF.
Led by the United States and Japan, the number of contributing countries (currently 14) continues to grow. IODP will expand the reach of ocean drilling research through its use of multiple drilling vessels. A riser vessel, Chikyu, supplied and operated by Japan, will allow for long-term expeditions lasting up to one year in a single location. Mission-specific platforms, operated by the European Consortium for Ocean Research Drilling, will be used to study ice-covered regions never before sampled. IODP is an international partnership of scientists and research institutions organized to explore the history and structure of the Earth.
All news from this category: Earth Sciences
Earth Sciences (also referred to as Geosciences), which deals with basic issues surrounding our planet, plays a vital role in the area of energy and raw materials supply.
Earth Sciences comprises subjects such as geology, geography, geological informatics, paleontology, mineralogy, petrography, crystallography, geophysics, geodesy, glaciology, cartography, photogrammetry, meteorology and seismology, early-warning systems, earthquake research and polar research.
Back to the Homepage
Latest posts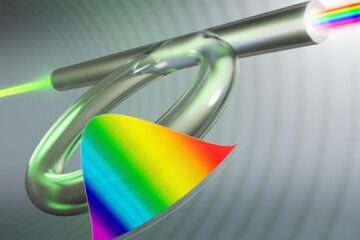 Novel chirped pulses defy 'conventional wisdom'
University of Rochester researchers describe first highly chirped pulses created by a using a spectral filter in a Kerr resonator. The 2018 Nobel Prize in Physics was shared by researchers…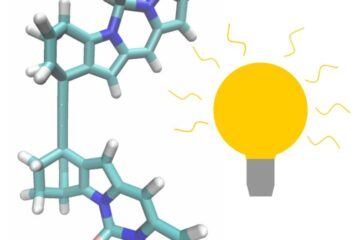 Scientists design superfast molecular motor
Light-driven molecular motors have been around for over twenty years. These motors typically take microseconds to nanoseconds for one revolution. Thomas Jansen, associate professor of physics at the University of…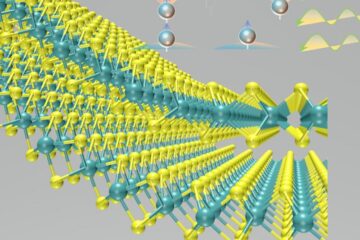 Changing a 2D material's symmetry can unlock its promise
Jian Shi Research Group engineers material into promising optoelectronic. Optoelectronic materials that are capable of converting the energy of light into electricity, and electricity into light, have promising applications as…