Modified equipment can provide high-resolution ionospheric data
Researchers have modified the European Incoherent Scatter Svalbard radar to potentially provide detailed information of even a single event in the polar ionosphere. Oksavik et al. demonstrate a new observation mode for the EISCAT instrument with the potential for monitoring small-scale flow variations in the Earth-space boundary.
The authors used the technique to provide high-resolution data for the flow patterns surrounding a single poleward-moving auroral form (PMAF) event, a phenomenon associated with magnetic storms and substorms seen from the polar cap. PMAF events have been studied for more than 20 years as precursors to larger ionospheric disturbances.
The researchers suggest that a more specific understanding of a single ionospheric event can help them better understand the larger phenomena that disrupt the planetary magnetic field and affect Earth systems, including communication equipment to satellite transmissions.
Title: High-resolution observations of the small-scale flow pattern associated with a poleward moving auroral form in the cusp
Media Contact
Kjellman Oksavik
Geophysical Research Letters
Alle Nachrichten aus der Kategorie: Earth Sciences
Earth Sciences (also referred to as Geosciences), which deals with basic issues surrounding our planet, plays a vital role in the area of energy and raw materials supply.
Earth Sciences comprises subjects such as geology, geography, geological informatics, paleontology, mineralogy, petrography, crystallography, geophysics, geodesy, glaciology, cartography, photogrammetry, meteorology and seismology, early-warning systems, earthquake research and polar research.
Zurück zur Startseite
Neueste Beiträge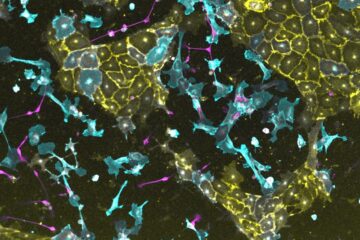 Customized programming of human stem cells
Induced pluripotent stem cells (iPS) have the potential to convert into a wide variety of cell types and tissues. However, the "recipes" for this conversion are often complicated and difficult…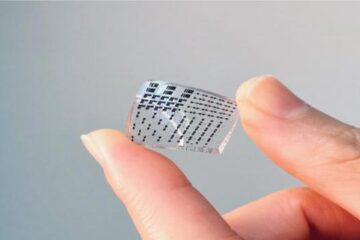 Electronic skin has a strong future stretching ahead
A material that mimics human skin in strength, stretchability and sensitivity could be used to collect biological data in real time. Electronic skin, or e-skin, may play an important role…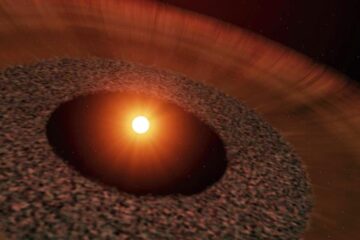 Fast-moving gas flowing away from young star caused by icy comet vaporisation
A unique stage of planetary system evolution has been imaged by astronomers, showing fast-moving carbon monoxide gas flowing away from a star system over 400 light years away, a discovery…