Why nitric oxide lights up the sky
A new study shows that electron interactions may have nearly the same importance as chemical luminescence in exciting the atmospheric molecules that cause auroras. Campbell et al. suggest that nitric oxide molecules are promoted into potentially glowing, vibrational excited levels by a short-lived negative ion that is formed as a result of electron impact. Previous studies had reported that chemiluminescence, where nitrogen and oxygen molecules interact to form excited nitric oxide, was the main source of auroral lights produced by nitric oxide molecules. The authors analyzed the electron interactions with nitric oxide molecules in the upper atmosphere and found that the momentary (10-100 femtoseconds or quadrillionths of a second) creation of a negative ion increases the probability of producing the excitation levels that are responsible for auroral lights by up to two orders of magnitude.
They suggest that the electron-driven effect results from a chance convergence of nitric oxide's molecular structure and the natural distribution of electrons in the upper atmosphere.
Title: Infrared auroral emissions driven by resonant electron impact excitation of NO molecules
Media Contact
Laurence Campbell
Geophysical Research Letters
Alle Nachrichten aus der Kategorie: Earth Sciences
Earth Sciences (also referred to as Geosciences), which deals with basic issues surrounding our planet, plays a vital role in the area of energy and raw materials supply.
Earth Sciences comprises subjects such as geology, geography, geological informatics, paleontology, mineralogy, petrography, crystallography, geophysics, geodesy, glaciology, cartography, photogrammetry, meteorology and seismology, early-warning systems, earthquake research and polar research.
Zurück zur Startseite
Neueste Beiträge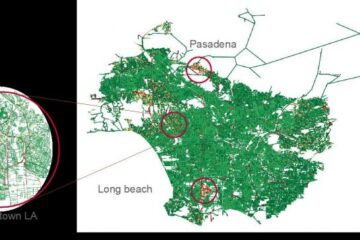 New machine learning tool tracks urban traffic congestion
UBER driver data helps track and potentially alleviate urban traffic congestion. A new machine learning algorithm is poised to help urban transportation analysts relieve bottlenecks and chokepoints that routinely snarl…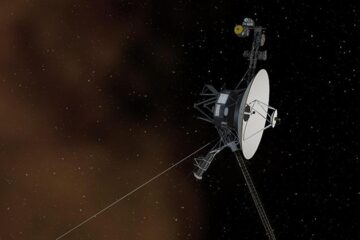 Voyager spacecraft detect new type of solar electron burst
Physicists report accelerated electrons linked with cosmic rays. More than 40 years since they launched, the Voyager spacecraft are still making discoveries. In a new study, a team of physicists…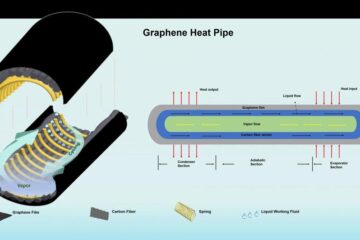 Cooling electronics efficiently with graphene-enhanced heat pipes
Researchers at Chalmers University of Technology, Sweden, have found that graphene-based heat pipes can help solve the problems of cooling electronics and power systems used in avionics, data centres, and…