AIM Mission To Study Noctilucent Clouds
The University of Colorado at Boulder's Laboratory for Atmospheric and Space Physics has been selected by NASA to build two of the three instruments for a satellite that will launch in 2006 to study noctilucent clouds, the shiny, silvery-blue polar mesospheric clouds that form about 50 miles over Earth's polar regions each summer.
The Aeronomy of Ice in the Mesosphere mission, or AIM, will receive $100 million in NASA funding for development and flight of the satellite. CU's LASP will receive about $20 million for the design and construction of two instruments, satellite control and data analysis, according to Professor Gary Thomas of LASP. Thomas is professor emeritus in CU-Boulder's department of astrophysical and planetary sciences.
"We have evidence that the brightness and frequency of these clouds has been increasing," said David Rusch, lead scientist for one of the LASP instruments.
"The AIM mission should reveal the underlying causes for these changes."
AIM also will help scientists determine whether incoming dust triggers or inhibits the formation of mesospheric ice clouds, or noctilucent clouds, Rusch said.
Noctilucent, or "night-shining," clouds occur in the summer mesosphere, the coldest place in the atmosphere, said Thomas. They were first reported in northern high latitudes in 1885. But their increasing brightness and frequency over the past several decades has scientists wondering if a long-term increase in carbon dioxide and methane — greenhouse gases of anthropogenic and natural origin — are making the clouds more prevalent.
Noctilucent cloud formation is believed to be hastened by increasing amounts of carbon dioxide in the atmosphere, Thomas said. While CO2 is thought to contribute to global warming on Earth, ironically it also cools the middle and upper atmospheres.
Thomas predicted in 1994 that noctilucent clouds would continue to brighten and be visible over the continental United States by the 21st century. The clouds, which normally appear each year in the far northern and southern latitudes, were spotted over Colorado for the first time on June 22, 1999 from Coal Creek Canyon south of Boulder. The previous record for the southernmost sighting of noctilucent clouds in the continental United States was in Montana.
"This was a big event," Thomas said. "While they are a beautiful phenomenon, these clouds may be a message from Mother Nature that we are upsetting the equilibrium of the atmosphere."
The AIM satellite will be launched in fall 2006 into a polar orbit about 370 miles above Earth, said Thomas. "We will receive and analyze data at our new LASP facility to be completed in 2005."
In addition to controlling the AIM spacecraft from its east campus headquarters, LASP will design and build the Cloud Imaging and Particle Size instrument that will produce images of the polar mesospheric clouds and measure the sizes of particles within them, Thomas said. The second instrument being designed and built at LASP, the Cosmic Dust Experiment, will detect cosmic dust particles entering the atmosphere, said Rusch.
The third instrument, an infrared solar occultation radiometer called SOPHIE, will be built by Utah State University in conjunction with Orbital Science Corp.
The AIM mission is led by principal investigator James Russell III of Hampton University in Hampton, Va. The deputy principal investigator is Scott Bailey, a former LASP researcher who is now a faculty member at the University of Alaska-Fairbanks.
LASP's Michael McGrath is the AIM project manager. Co-investigators on the 14-member science team include LASP researchers Thomas, Rusch, Mihaly Horanyi, Cora Randall and William McClintock. The project will involve several graduate and undergraduate students in instrument development, satellite control and data analysis, Rusch said.
AIM is part of NASA's Small Explorer program, which was designed to provide frequent, low-cost access to space for physics and astronomy missions with small- to- mid-sized spacecraft. The AIM mission is expected to span a six-year period.
Alle Nachrichten aus der Kategorie: Earth Sciences
Earth Sciences (also referred to as Geosciences), which deals with basic issues surrounding our planet, plays a vital role in the area of energy and raw materials supply.
Earth Sciences comprises subjects such as geology, geography, geological informatics, paleontology, mineralogy, petrography, crystallography, geophysics, geodesy, glaciology, cartography, photogrammetry, meteorology and seismology, early-warning systems, earthquake research and polar research.
Zurück zur Startseite
Neueste Beiträge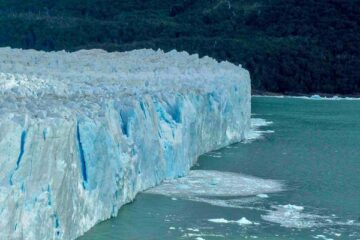 How Stable is the Antarctic Ice Sheet?
Scientists from Heidelberg University investigate which factors determine the stability of ice masses in East Antarctica. As temperatures rise due to climate change, the melting of polar ice sheets is…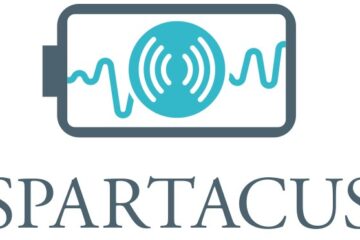 Smart sensors for future fast charging batteries
European project "Spartacus" launched Faster charging, longer stability of performance not only for electric vehicles but also for smartphones and other battery powered products. What still sounds like science fiction…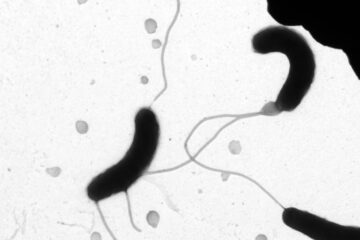 Small molecules control bacterial resistance to antibiotics
Antibiotics have revolutionized medicine by providing effective treatments for infectious diseases such as cholera. But the pathogens that cause disease are increasingly developing resistance to the antibiotics that are most…