Rock 'face' mystery baffles experts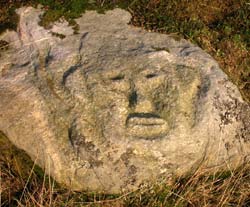 Archaeologists have found a trio of extraordinary stone carvings while charting the phenomenon of prehistoric rock markings in Northumberland, close to the Scottish border in the United Kingdom.
Records and examples of over 950 prehistoric rock art panels exist in Northumberland, which are of the traditional 'cup and ring' variety, with a typical specimen featuring a series of cups and concentric circles pecked into sandstone outcrops and boulders.
However, archaeologists at the University of Newcastle upon Tyne, who are studying prehistoric rock carvings, are baffled by three unusual markings found carved into rocks at separate locations.
They consist of a small heart shape and a stylised carving of a human face, both found near prehistoric rock carvings close to Rothbury, and one discovered near Wark, which is such an unusual combination of lines and circles that it is impossible to say what it depicts.
The usual 'cup and ring' marks are thought to have been made thousands of years ago by Neolithic and Early Bronze Age people. However, experts think the newly-discovered mystery marks could be much younger, with the heart and the face shapes potentially as little as 100-250 years old.
Dr Aron Mazel, of Newcastle University's School of Historical Studies, is leading the Northumberland Rock Art Project with international rock art expert, Hexham-based Stan Beckensall.
Dr Mazel said: "We have enjoyed speculating about the meaning of these new and unusual markings but the truth is we really don't know what they are.
"We found the heart marking next to a quarried edge, and I like to think it's the work of a lonely quarryman.
"The stylised face reminds me of works done by Picasso around a hundred years ago that were inspired by African totemic carvings, but an art historian may think otherwise. The other marking is just so unusual that we have no idea what it is."
The Wark carving has been shown to experts at the British Museum but they and the Newcastle University team have been so puzzled by the unusual carving that information is being sought about what it is and may represent.
"We would welcome any suggestions from people who can offer a well-informed insight into who did the carvings and what they might represent."
Last year Dr Mazel and Mr Beckensall made an international appeal for an explanation for another set of mysterious markings hewn into an isolated sandstone boulder in Northumberland.
Dr Mazel added: "It is likely that there are more unusual carvings out there. We have heard about a carving which resembles a Napoleonic soldier but we haven't managed to locate it yet."
Mr Beckensall, who was recently awarded an honorary degree from Newcastle University for his contribution to archaeology, said: "The carving found near Wark is the most dramatic and is unique. We thought it could have been an elaborate fossil remain but if you examine it carefully you can see it's made by people – we don't know how or when.
"I just hope that somebody who sees a picture of it has seen something like this before and can help solve our mystery."
The Northumberland Rock Art project is funded by the Arts and Humanities Research Board. See: http://rockart.ncl.ac.uk/
Media Contact
Claire Jordan
Newcastle University
Alle Nachrichten aus der Kategorie: Earth Sciences
Earth Sciences (also referred to as Geosciences), which deals with basic issues surrounding our planet, plays a vital role in the area of energy and raw materials supply.
Earth Sciences comprises subjects such as geology, geography, geological informatics, paleontology, mineralogy, petrography, crystallography, geophysics, geodesy, glaciology, cartography, photogrammetry, meteorology and seismology, early-warning systems, earthquake research and polar research.
Zurück zur Startseite
Neueste Beiträge
Scientists solve big limitation of stratospheric balloon payloads
How do you cool a large telescope to absolute zero while flying it from a huge balloon at 130,000 feet? Nearly all photons emitted after the Big Bang are now…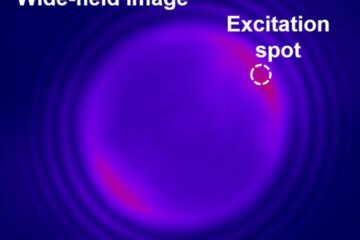 Pumping a nanoparticle to lase at low power
A single nanoparticle can act like a laser at low power but still emit a sharp signal. Lasers are used in a range of everyday devices, harnessing the power of…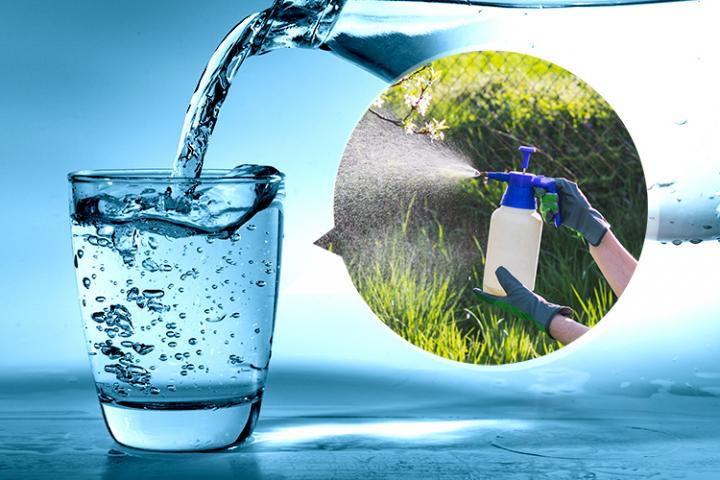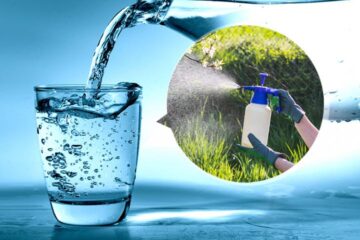 Ultrasensitive transistor for herbicide detection in water
A new polymer-based, solid-state transistor can more sensitively detect a weed killer in drinking water than existing hydrogel-based fluorescence sensor chips. The details were published in Chemistry-A European Journal. The…