Fish story linked to climate cycle
Old fish bones can tell scientists about more than what people used to eat. They can also provide clues to the climate in which those people lived. In the scientific journal Quaternary Research, a team led by three University of Maine scientists reports using fish bones from an archaeological site in Peru to describe the timing of Pacific Ocean climate cycles linked to El Nino.
The report provides new evidence for a theory stating that biological cycles in the world's oceans reflect subtle changes in climate. Industrial scale fish harvesting can also affect fish populations and thus make it difficult to discern the relationship between fisheries and climate.
The UMaine research points to changes in fisheries that pre-date modern harvesting. Those changes are thus more likely to be climate related.
The paper is titled "Geoarchaeological evidence for multidecadal natural climatic variability and ancient Peruvian fisheries." Co-authors are: from UMaine, archaeologist Dan Sandweiss, Kirk Maasch of the Climate Change Institute, Fei Chai of the School of Marine Sciences; and from the University of Georgia, Fred Andrus and Elizabeth Reitz.
With data gleaned from excavations in the ancient village of Lo Demás just south of modern day Lima, the researchers reported that a shift from anchovy to sardine abundance occurred at about 1500 A.D. Evidence for a climate shift at about the same time is contained in annual snowfall rates recorded in Andean glacial ice cores. Those cores show that the warm phase of the El Nino Southern Oscillation climate cycle contributes to lower snow fall rates. A reduction in anchovies and an increase in sardines also occur in those phases.
Sandweiss and a different research team excavated the Lo Demás site in the early 1980s as part of his doctoral studies. "Lo Demás was a specialized fish processing site," says Sandweiss, lead author on the Quaternary Research paper.
Native people used the site to gut fish and hang them to dry. "Because of the dry climate, the bones are well preserved," he says. "We found the post holes and the drip lines in the soil above the racks where the fish were hung. The soil was still saturated with fish oil. There were 500-year-old pottery shards that still smelled like rotten fish," Sandweiss adds.
When he was working at Lo Demás, Sandweiss did not look to climate for an explanation of the shift from anchovy to sardine abundance. It wasn't until other researchers in the last five years began reporting modern evidence for such a connection throughout the Pacific Ocean that he went back to the Lo Demás data.
"The rare combination of location, high density of fish bones, and good chronological control make this an excellent site to study Pacific Ocean climate change," he says.
Over the past century, sardines and anchovies have experienced boom and bust cycles that are almost mirror images of each other. When anchovies are abundant, sardines tend to be less abundant, and vice-versa.
Since each species has a different life cycle and requires different temperature and nutrient conditions, scientists have suggested that Pacific Ocean climate shifts back and forth between a "sardine regime" and an "anchovy regime." Each regime is marked by different temperature, circulation and nutrient patterns.
In an article published in the journal Science in 2003, a research team led by Francisco Chavez of the Monterrey Bay Aquarium Research Institute documented anchovy and sardine harvesting cycles over the past century in Japan, California and Peru. They linked these cycles to climate patterns such as El Nino, the periodic warming of the eastern Pacific that plays havoc with the weather.
The work by Sandweiss, et al. extends the El Nino connection back to about 500 years ago at the end of the Inca Empire in Peru. "This strongly suggests that variability in the fisheries had to be linked to the climate, that this was a climate issue rather than a fish harvesting issue," Sandweiss says.
Anchovies were far more common than sardines in much older Peruvian archaeological sites stretching back as far as 8,000 years ago, the report notes. Such findings are consistent with an El Nino frequency that was less frequent than what is occurring in modern times.
The anchovy-sardine rollercoaster is not the first biological cycle to be linked to climate. Scientists have found similar evidence in ancient corals, tree rings and mollusk shells. In previous reports published in the journal Science, Sandweiss and colleagues have linked changes in mollusk species and temple building activities to shifts in the frequency of El Nino.
Media Contact
Dan Sandweiss
EurekAlert!
All news from this category: Earth Sciences
Earth Sciences (also referred to as Geosciences), which deals with basic issues surrounding our planet, plays a vital role in the area of energy and raw materials supply.
Earth Sciences comprises subjects such as geology, geography, geological informatics, paleontology, mineralogy, petrography, crystallography, geophysics, geodesy, glaciology, cartography, photogrammetry, meteorology and seismology, early-warning systems, earthquake research and polar research.
Back to the Homepage
Latest posts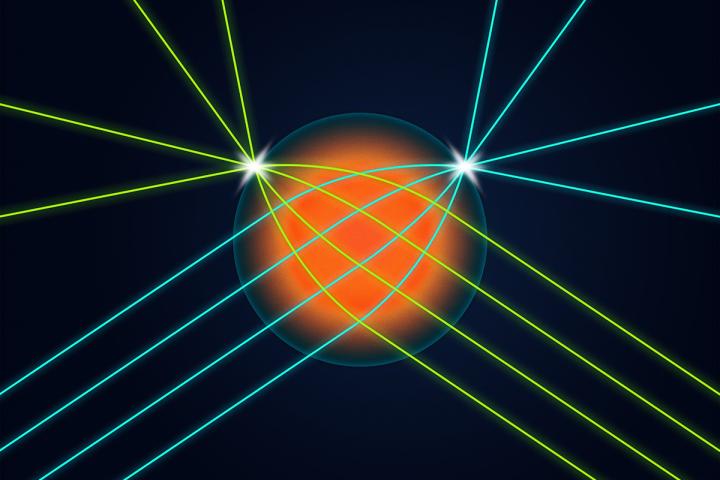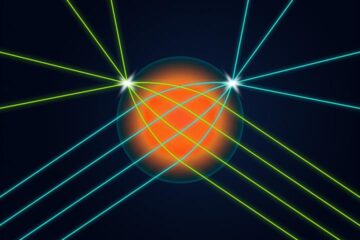 Researchers confront optics and data-transfer challenges with 3D-printed lens
Researchers have developed new 3D-printed microlenses with adjustable refractive indices – a property that gives them highly specialized light-focusing abilities. This advancement is poised to improve imaging, computing and communications…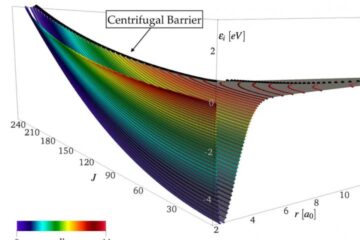 Research leads to better modeling of hypersonic flow
Hypersonic flight is conventionally referred to as the ability to fly at speeds significantly faster than the speed of sound and presents an extraordinary set of technical challenges. As an…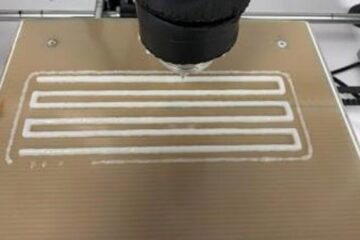 Researchers create ingredients to produce food by 3D printing
Food engineers in Brazil and France developed gels based on modified starch for use as "ink" to make foods and novel materials by additive manufacturing. It is already possible to…