Britain tops Europe and US as target for tornadoes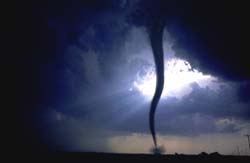 The UK is a tornado hotspot, according to University of Leeds researchers, who have found that more than 100 tornadoes a year hit the UK – more per acre than the rest of Europe and the US.
In a Quarterly Journal of the Royal Meteorological Society paper, geographers Joseph Holden and Amy Wright argue that although there are 20-30 sightings each year, five times that number of tornadoes actually hit the UK.
Most tornadoes are not reported because they are not seen. But by modelling the conditions leading to tornadoes, researchers can say when they are likely to have occurred, even if there were no witnesses.
Dr Holden said: "The work allowed us for the first time to establish the likely real extent of tornadoes in the UK. We can now get information on where tornadoes are likely to be really occurring – whether they were in urban areas and likely to be spotted and cause damage or in remote areas and go undetected.
"We obtained details about past tornadoes and the precise meteorological conditions at the time they occurred and then created a model which could say there would be a tornado when those factors combined. When tested against occurrences of when tornadoes were actually reported it managed to get it right 86 per cent of the time."
When the model was run using weather station data for the period 1995 to 1999 it estimated 630 tornadoes, compared with the 122 actually reported.
The research also found that tornadoes are more likely to hit the flatter south east of the UK than the hillier north and west.
A tornado is a fast moving rotating column of air usually associated with a funnel shaped cloud extending to the ground. In the UK tornadoes are only classified as such if the funnel cloud reaches the land. Tornado winds can reach 300mph, but in the UK they are more typically 70-120 mph.
Tornadoes are often caused by extreme atmospheric vertical instability. This occurs when cold air overrides warmer moist air and thus you get a strong updraught. However, exact formation mechanisms are still not fully understood.
A tornado will often only last for a few minutes, and may move a few miles across land. They tend to have a diameter of 20 to 100 metres. In the UK extremely intense tornadoes are rare but in the USA occasionally vast tornadoes track for over 50 miles and are over 1 mile wide with winds over 300 miles per hour.
Media Contact
Vanessa Bridge
University of Leeds
Alle Nachrichten aus der Kategorie: Earth Sciences
Earth Sciences (also referred to as Geosciences), which deals with basic issues surrounding our planet, plays a vital role in the area of energy and raw materials supply.
Earth Sciences comprises subjects such as geology, geography, geological informatics, paleontology, mineralogy, petrography, crystallography, geophysics, geodesy, glaciology, cartography, photogrammetry, meteorology and seismology, early-warning systems, earthquake research and polar research.
Zurück zur Startseite
Neueste Beiträge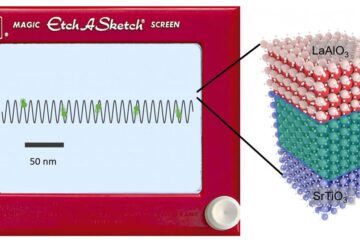 Pitt researchers create nanoscale slalom course for electrons
Professors from the Department of Physics and Astronomy have created a serpentine path for electrons. A research team led by professors from the Department of Physics and Astronomy have created…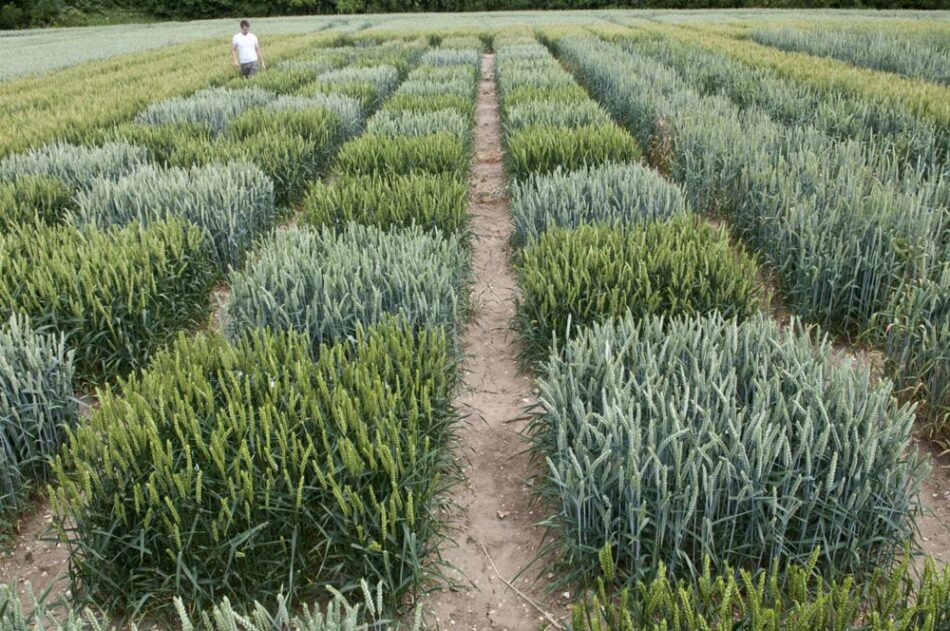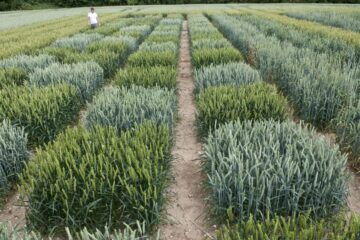 Novel haplotype-led approach to increase the precision of wheat breeding
Wheat researchers at the John Innes Centre are pioneering a new technique that promises to improve gene discovery for the globally important crop. Crop breeding involves assembling desired combinations of…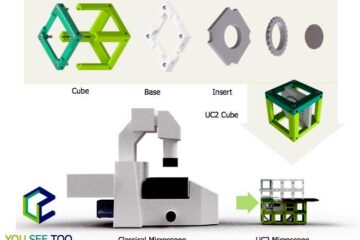 A microscope for everyone
Jena researchers develop open-source optical toolbox. The open-source system from the 3D printer delivers high-resolution images like commercial microscopes at hundreds of times the price. Modern microscopes used for biological…