Oldest Antarctic ice core reveals climate history
Secrets of the Earth's past climate locked in a three-kilometre long Antarctic ice core are revealed this week in the journal Nature. The core from Dome C, high on East Antarctica's plateau, contains snowfall from the last 740,000 years and is by far the oldest continuous climate record obtained from ice cores so far.
The ice has been collected in an eight year project by scientists and engineers from 10 European countries. Analysis of ice cores shows how temperature changed in the past, but also how the concentrations of gases and particles in the atmosphere varied.
The first results confirm that over the last 740,000 years the Earth experienced eight ice ages, when Earth's climate was much colder than today, and eight warmer periods (interglacials). In the last 400,000 years the warm periods have had a temperature similar to that of today. Before that time they were less warm, but lasted longer.
By comparing the pattern of this past climate with global environmental conditions today the scientists conclude that, without human influence, we could expect the present warm period to last at least another 15 000 years.
The next step in the research is to extract air from tiny bubbles in the ice, and to find out how the atmosphere's composition has varied. Preliminary analyses show that the present carbon dioxide concentration is the highest level seen in the last 440,000 years. By understanding what drove past changes in climate, the scientists expect to improve predictions about future climate.
The Dome C drilling is part of the 'European Project for Ice Coring in Antarctica' (EPICA). The team at Dome C endured summer temperatures as low as minus 40ºC at the remote drilling site over a thousand kilometres from the nearest research station. The consortium will continue to drill at the site from December 2004, and hopes to reach the rocks at the base of the ice sheet. There are just 100 metres still to drill, and if all goes well, the team will reach ice over 900,000 years old at the base.
Alle Nachrichten aus der Kategorie: Earth Sciences
Earth Sciences (also referred to as Geosciences), which deals with basic issues surrounding our planet, plays a vital role in the area of energy and raw materials supply.
Earth Sciences comprises subjects such as geology, geography, geological informatics, paleontology, mineralogy, petrography, crystallography, geophysics, geodesy, glaciology, cartography, photogrammetry, meteorology and seismology, early-warning systems, earthquake research and polar research.
Zurück zur Startseite
Neueste Beiträge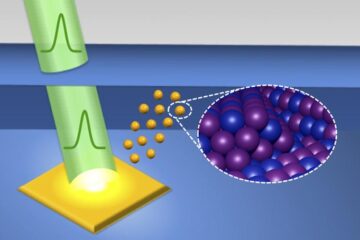 Pulsed lasers in liquids speed up hunt for effective catalysts
Chemical catalysts are the change agents behind the production of just about everything we use in our daily lives, from plastics to prescription drugs. When the right catalysts are mixed…
Cell-to-cell contacts control liver regeneration
Dresden and Cambridge researchers identify cell type that regulates liver regeneration with touch. From the time of Aristotle, it has been known that the human liver has the greatest regenerative…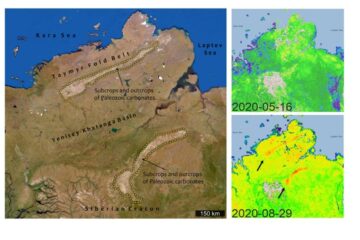 Thawing permafrost releases greenhouse gas from depth
In a study led by the University of Bonn, geologists compared the spatial and temporal distribution of methane concentrations in the air of northern Siberia with geological maps. The result:…