Pioneering archaeological research charts African links with the Roman world
University of Southampton archaeologists Professor David Peacock and Dr Lucy Blue have just returned from a pioneering expedition investigating Roman sites in the East African country of Eritrea alongside colleagues from the University of Asmara. The University group is the first from the UK to work in the country since it won its independence more than a decade ago. They are already planning to return to this remote area on the shores of the Red Sea, previously part of Ethiopia.
Investigations centre on the ancient settlement of Adulis, which was known in Roman times as a fair sized settlement and mentioned in ancient chronicles as a key port in trade with India.
The researchers also believe they have found the site of the 6th century harbour of Adulis, known as Gabaza and a mausoleum called Samidi, both hitherto only known from documentary sources.
'These exciting discoveries are of greatest significance and it is quite remarkable that we were led to them by a map drawn in the 6th century,' said Professor Peacock. The map appears in a Christian topographical text written in the 6th century by a trader turned monk, to promote his belief that the earth was flat, not spherical.
Professor Peacock's colleague, maritime archaeologist Dr Blue added, 'It is most exciting to have discovered a major ancient Red Sea port and we look forward to investigating it further next year. We will begin by trying to understand how and why sediments accumulated and so completely buried the harbour.'
British involvement in the area has a long history. In 1868 General Napier landed his troops near Adulis in a daring bid to rescue British hostages held by Emperor Theodore at his fortress of Magdala, now in Ethiopia. Napier built a landing stage and a railway to transport troops and equipment to the interior, and traces still survive on the coast 6 km to the east of Adulis. Archaeologists from the British Museum, who accompanied the army, excavated a church at Adulis, which can still be seen in a ruinous state.
The team from Southampton and Asmara surveyed the site using up-to-date topographic and geophysical methods. A satellite image of the region provided useful information about land-use and permitted the ancient coastline to be re-constructed. However, minefields from the recent war with Ethiopia and the effects of heat posed a significant challenge to researchers.
'It was a hard but very rewarding season of work,' said Professor Peacock, 'We achieved a great deal but much remains to be done and we look forward to returning next year. The research would not have been possible without help and guidance from colleagues from Asmara University and the National Museum, with whom this is a collaborative project, nor without the financial support of the Arts and Humanities Research Board and of the British Institute in East Africa.'
More work is scheduled for February 2005 when, it is hoped, students from the University of Asmara will be part of the team and training will become an important element.
Next year it is proposed to begin work on a visitors' trail and signboards which will explain what to the layman might appear to be incomprehensible mounds and wall traces. Professor Peacock said, 'It seems that Adulis met an untimely end: in 640 AD the Arabs mounted reprisals for attacks on Jeddah and other Arabian coastal settlements, and in consequence the town was destroyed utterly and totally, never to rise again.'
All latest news from the category: Earth Sciences
Earth Sciences (also referred to as Geosciences), which deals with basic issues surrounding our planet, plays a vital role in the area of energy and raw materials supply.
Earth Sciences comprises subjects such as geology, geography, geological informatics, paleontology, mineralogy, petrography, crystallography, geophysics, geodesy, glaciology, cartography, photogrammetry, meteorology and seismology, early-warning systems, earthquake research and polar research.
Back to home
Newest articles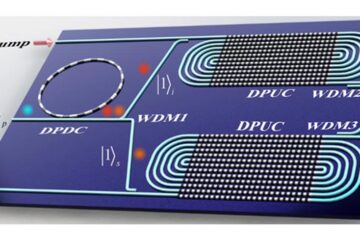 Toward practical quantum optics: multiphoton qubits from LNOI
New research demonstrates feasibility of photon-number doubling with a lithium-niobate-on-insulator (LNOI) platform. Can quantum optics be used for practical applications? A lot depends on whether a large number of photons…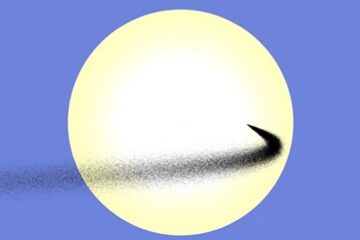 Could space dust help protect the earth from climate change?
On a cold winter day, the warmth of the sun is welcome. Yet as humanity emits more greenhouse gases, the Earth's atmosphere traps more and more of the sun's energy,…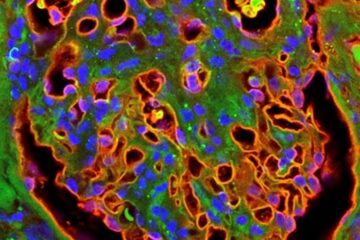 New way to reduce progression of diabetic kidney disease discovered
Study could help the 4.8 million people in the UK with diabetes. A new way to reduce progression of diabetic kidney disease, affecting 40% of people with diabetes, has been…