Weather forecasts misleading due to atmospheric fluctuations?
Scientists at Oxford University have discovered that small-scale fluctuations, which are wide-spread in the atmosphere, may have a greater impact on weather systems than previously thought. The results, published in Nonlinear Processes in Geophysics, may have important implications for accurate weather forecasting.
The fluctuations, known as inertia-gravity waves because they are sustained by a combination of inertial and gravitational forces, are prominent in the bottom 15 km of the atmosphere.
They can often be seen from the surface of the Earth as 'stripy' features in clouds. Their horizontal wavelengths can be as short as 5 km – too small to be picked up by current weather prediction models, which divide the surface of the Earth into grid-boxes measuring around 50 km by 50 km.
Meteorologists have therefore always had to assume that inertia-gravity waves do not significantly interact with weather systems, such as warm and cold fronts, but this assumption had never been rigorously tested.
Motivated by the results of laboratory experiments, which seemed to challenge the meteorologists' assumption, the Oxford scientists developed a computer model of a simple fluid system resembling the atmosphere. They represented the inertia-gravity waves as random noise in the model, since the fluctuations can be highly irregular, chaotic and transient. They found that the system could behave differently when the inertia-gravity wave representation was activated – in other words, the meteorologists' assumptions were not always justified.
In particular, the state of the fluid could undergo spontaneous transitions to quite different states, with a dramatic shift in the patterns of low and high pressure. Extrapolation of these results to the real atmosphere suggests that inertia-gravity waves could be a cause of significant errors in weather forecasts. The surprise implication of the research is that adding random noise to the forecast might actually help improve things.
Dr Paul Williams, one of the scientists involved in the study, said: 'It seems that we have observed a phenomenon which might have the potential to affect the accuracy of weather forecasts. More research is needed to find out exactly how bad the forecast error might be, but the preliminary results are very exciting. It sounds bizarre to suggest that adding random noise to a forecast might help to improve it, but science is always full of surprises!'
Alle Nachrichten aus der Kategorie: Earth Sciences
Earth Sciences (also referred to as Geosciences), which deals with basic issues surrounding our planet, plays a vital role in the area of energy and raw materials supply.
Earth Sciences comprises subjects such as geology, geography, geological informatics, paleontology, mineralogy, petrography, crystallography, geophysics, geodesy, glaciology, cartography, photogrammetry, meteorology and seismology, early-warning systems, earthquake research and polar research.
Zurück zur Startseite
Neueste Beiträge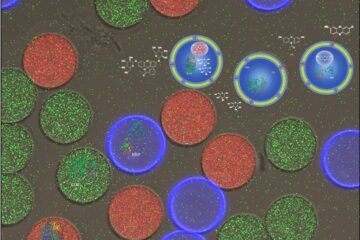 An artificial cell on a chip
Researchers at the University of Basel have developed a precisely controllable system for mimicking biochemical reaction cascades in cells. Using microfluidic technology, they produce miniature polymeric reaction containers equipped with…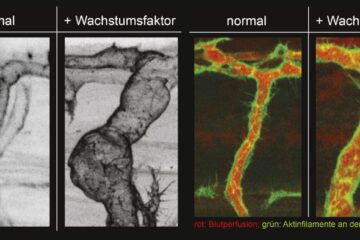 Specific and rapid expansion of blood vessels
Nature Communications: KIT researchers identify a new mechanism to control endothelial cell size and arterial caliber – basis for better treatment of heart infarct and stroke. Upon a heart infarct…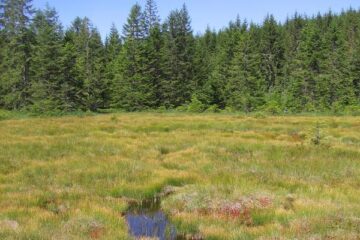 Climate change drives plants to extinction in the Black Forest in Germany
Climate change is leaving its mark on the bog complexes of the German Black Forest. Due to rising temperatures and longer dry periods, two plant species have already gone extinct…