Thawing permafrost increases greenhouse gas emission from subarctic mires
The permafrost in the mires of subarctic Sweden is undergoing dramatic changes. The part of the soils that thaws in the summer, the so-called active layer, has become deeper since 1970 and the permafrost has disappeared altogether in some locations. This has lead to significant changes in the vegetation composition and subsequent increase in emissions of the powerful greenhouse gas methane. Methane is 25 times more potent compared to carbon dioxide as greenhouse gas.
Behind these new findings is an international research team lead from the GeoBiosphere Science Centre at Lund University, Sweden. The results have just been published in the prestigious American scientific journal Geophysical Research Letters. The results are unique as there are very few places in the circumpolar North where a multi-decadal comparison of observations is possible. The Abisko region in subarctic Sweden is unique in the circumpolar North with respect to long-term records of climate, permafrost and other environmental variables. There are likewise many historical investigations that recent observations may be compared with. The Abisko area is recognised as part of the international network of Man and the Biosphere Reserves (under the auspices of UNESCO).
In the present study airborne infrared images are used to compare the vegetation distribution in 1970 with that of 2000. Dramatic changes are observed and these are related to the climate warming and decreasing permafrost extent that has been observed over the same period. Also the land-atmosphere exchanges of carbon dioxide and methane has been studied for a long time in Abisko. The exchange of carbon dioxide with ecosystems can either be an atmospheric source or sink while in the case of methane it is predominantly a source. Methane is released from the breakdown of plant material under wet soil conditions.
Permafrost disappearance and subsequent wetter soil conditions have lead to increases in methane emissions.
"At a particular mire, Stordalen, we have been able to estimate an increase in methane emissions of at least 20% but maybe as much as 60% from 1970 to 2000" says one of the researchers Torben R. Christensen at the GeoBiosphere Science Centre at Lund University.
"Despite methane being such an important greenhouse gas it is often forgotten in the discussions around the greenhouse effect. Methane is released from rice agriculture and meat production but the largest single source of methane is the natural wetlands. If what is seen in subarctic Sweden is a representative picture for the circumpolar North this could mean an acceleration in the rate of predicted climate warming.
"The annual mean temperature in Abisko is –0.7ºC but during recent years it has often been above zero. One might imagine the cold subarctic ecosystems as very static but in areas where the mean annual temperature is around zero the ecosystems may be extremely sensitive. The ecosystems are dynamic and their response to climate change is very rapid. This we have seen clearly here in Abisko" says Torben R. Christensen.
Alle Nachrichten aus der Kategorie: Earth Sciences
Earth Sciences (also referred to as Geosciences), which deals with basic issues surrounding our planet, plays a vital role in the area of energy and raw materials supply.
Earth Sciences comprises subjects such as geology, geography, geological informatics, paleontology, mineralogy, petrography, crystallography, geophysics, geodesy, glaciology, cartography, photogrammetry, meteorology and seismology, early-warning systems, earthquake research and polar research.
Zurück zur Startseite
Neueste Beiträge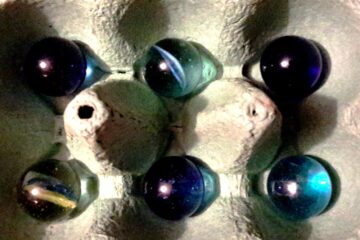 Theoreticians show which quantum systems are suitable for quantum simulations
A joint research group led by Prof. Jens Eisert of Freie Universität Berlin and Helmholtz-Zentrum Berlin (HZB) has shown a way to simulate the quantum physical properties of complex solid…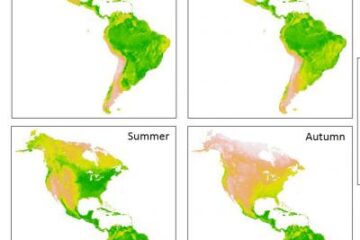 Most migratory birds rely on a greening world
Continued climate change could spell disaster for many species. A new study from the Cornell Lab of Ornithology confirms that most birds–but not all–synchronize their migratory movements with seasonal changes…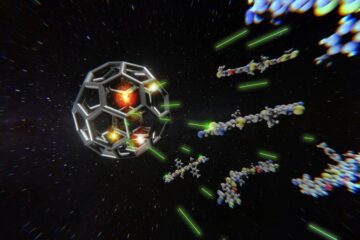 A question of affinity: How to design organic solar cell materials
A collaboration of scientists from the Max Planck Institute for Polymer Research (MPI-P) in Germany and the King Abdullah University of Science and Technology (KAUST) in Saudi Arabia have recently…