Symposium Examines the Growing Influence of Aerosols on Climate
In a few decades, it's likely that scientists will look back at the early part of the 21st century and regard it as a fundamental stage in understanding the importance of the effects of aerosols on Earth's climate. In fact, it was in this time period, they may say, that aerosols were first found to be as climatologically significant as greenhouse gases.
Aerosols, tiny atmospheric particles made up of various elements and produced by a range of sources, have become a prominent concern due to their ability to influence atmospheric and hydrological phenomena and their important impact on localized regions.
Several of the world's leading atmospheric and climate scientists will present recent research on aerosols from a selection of scientific angles on Feb. 14 at 2:30 p.m. at the annual meeting of the American Association for the Advancement of Science (AAAS) in Seattle.
"It has become clear that local effects on the heat budget from aerosols can be substantially larger than those from greenhouse gases. I believe we are at a very early stage of understanding the effect of aerosols," said Richard Somerville, a professor of meteorology at Scripps Institution of Oceanography at the University of California, San Diego, and the organizer of the AAAS aerosols symposium, titled "Our Hazy Atmosphere: Aerosols and Climate."
"Aerosols come from all kinds of sources: dust blown off the Sahara by wind, particles emitted from smokestacks, gas from volcanoes. There are many, many complicated interactions with aerosols that we are just beginning to learn about."
Because of their varied compositions, aerosols exert a complicated range of effects. Carbon dioxide primarily absorbs infrared energy emitted by the Earth, thus contributing to the greenhouse effect and warming the Earth's surface and the atmosphere. Aerosols, on the other hand, can either absorb sunlight, and thus produce a warming effect, or they can reflect or scatter sunlight and produce cooling effects. They can change the heat balance of the surface of the ocean, altering water evaporation processes and leading to a cascade of complex effects and indirect consequences, all of which scientists are now studying.
Somerville says the lifespan of aerosols is typically weeks rather than decades. That characteristic leads to significant impacts in specific regions, in contrast to the long life of some greenhouse gases and their resulting long-term global influences. In addition to climate and atmospheric science, aerosols and their effects are garnering the attention of those concerned with issues of regional pollution, transborder environmental policies, and human health concerns.
"Our Hazy Atmosphere: Aerosols and Climate" offers a sampling of the latest research on aerosols, including atmospheric brown clouds, new aircraft technologies for capturing aerosol particles, global climate impacts and the effects of black carbon on regional climate change.
Media Contact
Mario Aguilera
Scripps News
Alle Nachrichten aus der Kategorie: Earth Sciences
Earth Sciences (also referred to as Geosciences), which deals with basic issues surrounding our planet, plays a vital role in the area of energy and raw materials supply.
Earth Sciences comprises subjects such as geology, geography, geological informatics, paleontology, mineralogy, petrography, crystallography, geophysics, geodesy, glaciology, cartography, photogrammetry, meteorology and seismology, early-warning systems, earthquake research and polar research.
Zurück zur Startseite
Neueste Beiträge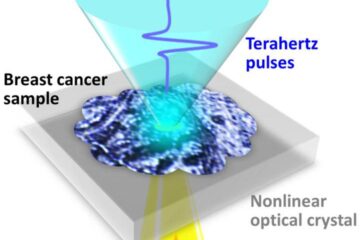 Key breakthrough towards on-site cancer diagnosis
No stain? No sweat: Terahertz waves can image early-stage breast cancer without staining. A team of researchers at Osaka University, in collaboration with the University of Bordeaux and the Bergonié…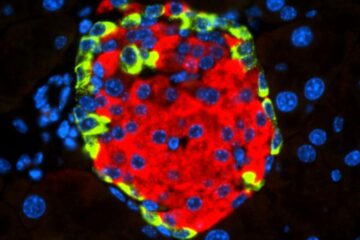 A CNIO team describes how a virus can cause diabetes
It has recently been described that infection by some enteroviruses – a genus of viruses that commonly cause diseases of varying severity – could potentially trigger diabetes, although its direct…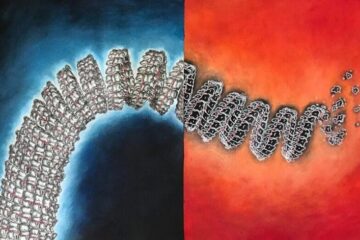 Targeting the shell of the Ebola virus
UD research team looking at ways to destabilize virus, knock it out with antivirals. As the world grapples with the coronavirus (COVID-19) pandemic, another virus has been raging again in…