ESA's new Weather Today website allows you to access data from space relied upon by weather forecasters across Europe.
Perched in geostationary orbit 36,000 km above Africa's Gulf of Guinea, the seventh ESA-developed Meteosat satellite maintains a constant weather eye on the European continent and its neighbours. Day and night every 30 minutes it routinely acquires a new image combining visual, infrared and water vapour channels.
Meteosat operator Eumetsat – the intergovernmental organisation for the exploitation of European meteorological satellites – processes the data in Darmstadt, Germany, before relaying it on to users via the same satellite working as a telecommunication relay. The latest images can be seen at http://weathertoday.esa.int.
Meteosat-7's sister satellite, Meteosat-6, waits in the wings in geostationary orbit ten degrees to the east – a stand-by spacecraft to guarantee continuity of service.
For the past 26 years millions of people have watched imagery returned by the Meteosat series of satellites incorporated into daily TV weather forecasts. Now, after seven spacecraft, the original Meteosat design is being joined and eventually succeeded by the Meteosat Second Generation (MSG) system.
Like its predecessor, MSG has been designed and developed for Eumetsat by ESA. MSG boasts higher image resolution, four times the number of sensing channels and is able to produce new images every 15 minutes instead of half an hour.
MSG-1, the first spacecraft in this new series, has already been placed in orbit. On 29 January it began routine operations, re-designated as Meteosat-8 to mark it formally becoming part of the Eumetsat family.
Media Contact
Evangelina Oriol-Pibernat
ESA
Alle Nachrichten aus der Kategorie: Earth Sciences
Earth Sciences (also referred to as Geosciences), which deals with basic issues surrounding our planet, plays a vital role in the area of energy and raw materials supply.
Earth Sciences comprises subjects such as geology, geography, geological informatics, paleontology, mineralogy, petrography, crystallography, geophysics, geodesy, glaciology, cartography, photogrammetry, meteorology and seismology, early-warning systems, earthquake research and polar research.
Zurück zur Startseite
Neueste Beiträge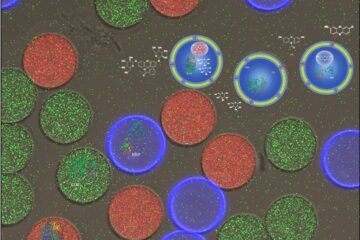 An artificial cell on a chip
Researchers at the University of Basel have developed a precisely controllable system for mimicking biochemical reaction cascades in cells. Using microfluidic technology, they produce miniature polymeric reaction containers equipped with…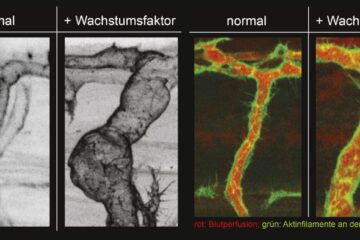 Specific and rapid expansion of blood vessels
Nature Communications: KIT researchers identify a new mechanism to control endothelial cell size and arterial caliber – basis for better treatment of heart infarct and stroke. Upon a heart infarct…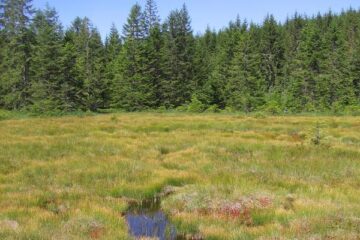 Climate change drives plants to extinction in the Black Forest in Germany
Climate change is leaving its mark on the bog complexes of the German Black Forest. Due to rising temperatures and longer dry periods, two plant species have already gone extinct…