A 'hot tower' above the eye can make hurricanes stronger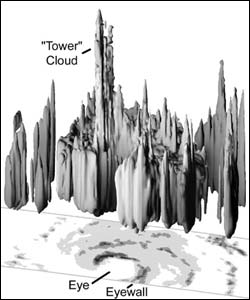 They are called hurricanes in the Atlantic, typhoons in the West Pacific, and tropical cyclones worldwide; but wherever these storms roam, the forces that determine their severity now are a little less mysterious. NASA scientists, using data from the Tropical Rainfall Measuring Mission (TRMM) satellite, have found "hot tower" clouds are associated with tropical cyclone intensification.
Owen Kelley and John Stout of NASA's Goddard Space Flight Center, Greenbelt, Md., and George Mason University will present their findings at the American Meteorological Society annual meeting in Seattle on Monday, January 12.
Kelley and Stout define a "hot tower" as a rain cloud that reaches at least to the top of the troposphere, the lowest layer of the atmosphere. It extends approximately nine miles (14.5 km) high in the tropics. These towers are called "hot" because they rise to such altitude due to the large amount of latent heat. Water vapor releases this latent heat as it condenses into liquid.
A particularly tall hot tower rose above Hurricane Bonnie in August 1998, as the storm intensified a few days before striking North Carolina. Bonnie caused more than $1 billion damage and three deaths, according to the National Oceanic and Atmospheric Administration National Hurricane Center.
Kelley said, "The motivation for this new research is that it is not enough to predict the birth of a tropical cyclone. We also want to improve our ability to predict the intensity of the storm and the damage it would cause if it struck the coast." The pioneering work of Joanne Simpson, Jeffrey Halverson and others has already shown hot towers increase the chance a new tropical cyclone will form. Future work may use this association to improve forecasts of a cyclone's destructive potential.
To achieve their goal, Kelley and Stout needed to compile a special kind of global statistics on the occurrence of hot towers inside tropical cyclones. The only possible data source was TRMM satellite, a joint effort of NASA and the Japan Aerospace Exploration Agency. "Many satellites can see the top of a hot tower, but what's special about this satellite's Precipitation Radar is that it gives you 'X-ray vision' so you can see inside a hot tower," Kelley said. To compile global statistics, the radar needs to be orbiting the Earth.
After compiling the statistics, Kelley and Stout found a tropical cyclone with a hot tower in its eyewall was twice as likely to intensify within the next six hours than a cyclone that lacked a tower. The "eyewall" is the ring of clouds around a cyclone's central eye. Kelley and Stout considered many alternative definitions for hot towers before concluding the nine-mile height threshold was statistically significant.
Funding for the research was provided by NASA's Earth Science Enterprise. The Enterprise strives to advance Earth System Science and to improve the prediction of climate, weather and natural hazards from the unique vantage point of space.
Alle Nachrichten aus der Kategorie: Earth Sciences
Earth Sciences (also referred to as Geosciences), which deals with basic issues surrounding our planet, plays a vital role in the area of energy and raw materials supply.
Earth Sciences comprises subjects such as geology, geography, geological informatics, paleontology, mineralogy, petrography, crystallography, geophysics, geodesy, glaciology, cartography, photogrammetry, meteorology and seismology, early-warning systems, earthquake research and polar research.
Zurück zur Startseite
Neueste Beiträge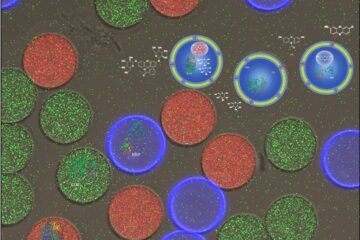 An artificial cell on a chip
Researchers at the University of Basel have developed a precisely controllable system for mimicking biochemical reaction cascades in cells. Using microfluidic technology, they produce miniature polymeric reaction containers equipped with…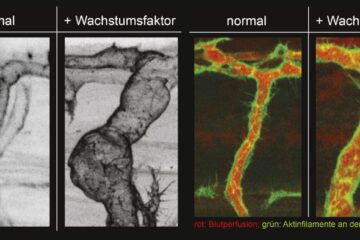 Specific and rapid expansion of blood vessels
Nature Communications: KIT researchers identify a new mechanism to control endothelial cell size and arterial caliber – basis for better treatment of heart infarct and stroke. Upon a heart infarct…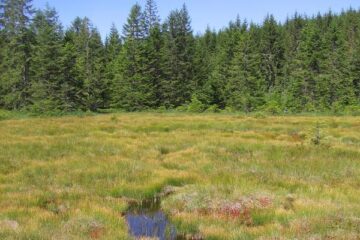 Climate change drives plants to extinction in the Black Forest in Germany
Climate change is leaving its mark on the bog complexes of the German Black Forest. Due to rising temperatures and longer dry periods, two plant species have already gone extinct…