Scientists 'reconstruct' Earth's climate over the past millenium
Using the perspective of the last few centuries and millennia, speakers in a press conference at the Fall Meeting of the American Geophysical Union in San Francisco will discuss the latest research involving climate reconstructions and different climate models.
The press conference features Caspar Ammann of the National Center for Atmospheric Research (NCAR), Boulder, Colo.; Drew Shindell of NASA's Goddard Institute for Space Studies, New York; and Tom Crowley of Duke University, Durham, N.C. The press conference is at 5 p.m. EST, Thursday, December 11 in the Moscone Convention Center West, Room 2012.
Changes in the sun's activity have been considered responsible for some part of past climatic variations. Although useful measurements of solar energy are limited to the last 25 years of satellite data, this record is not long enough to confirm potential trends in solar energy changes over time. Tentative connections between the measured solar activity, with sunspots or the production of specific particles in the Earth's atmosphere (such as carbon-14 and beryllium-10), have been used to estimate past solar energy.
Ammann will discuss how he used a set of irradiance estimates with the NCAR coupled Ocean-Atmosphere General Circulation computer model to show the climate system contains a clearly detectable signal from the sun. Ammann's work with the model also demonstrates that smaller, rather than larger, background trends in the sun's emitted energy are in better agreement with the long-term climate record, as obtained from proxy climate records, such as tree-ring data.
Shindell will discuss how he used a climate model that included solar radiation changes, volcanic eruptions, and natural internal variability to arrive at a more accurate look at Earth's changing climate today. Shindell said that while solar radiation changes and volcanoes exert a similar influence on global or hemispheric average-temperature changes, the solar component has the biggest regional effect over time scales of decades to centuries, while volcanoes cause the largest year-to-year changes.
Crowley will discuss one of the goals of climate modeling, to test whether moderately reliable predictions of regional climate change can be made under global warming scenarios. Using paleoclimate data, scientists can in some cases test computer climate-model performance. This testing would occur for a time period in which models accurately predict the larger (hemispheric-scale) response to changes in the Earth's radiation balance.
NASA's Earth Science Enterprise is dedicated to understanding the Earth as an integrated system and applying Earth System Science to improve prediction of climate, weather and natural hazards using the unique vantage point of space.
NCAR is a research laboratory operated by the University Corporation for Atmospheric Research, a consortium of 67 universities offering doctoral programs in the atmospheric and related sciences. NCAR's primary sponsor is the National Science Foundation.
All news from this category: Earth Sciences
Earth Sciences (also referred to as Geosciences), which deals with basic issues surrounding our planet, plays a vital role in the area of energy and raw materials supply.
Earth Sciences comprises subjects such as geology, geography, geological informatics, paleontology, mineralogy, petrography, crystallography, geophysics, geodesy, glaciology, cartography, photogrammetry, meteorology and seismology, early-warning systems, earthquake research and polar research.
Back to the Homepage
Latest posts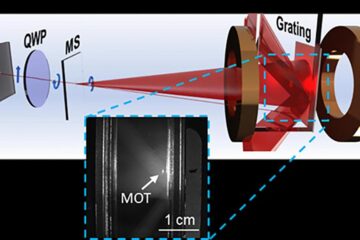 Bringing atoms to a standstill: NIST miniaturizes laser cooling
It's cool to be small. Scientists at the National Institute of Standards and Technology (NIST) have miniaturized the optical components required to cool atoms down to a few thousandths of…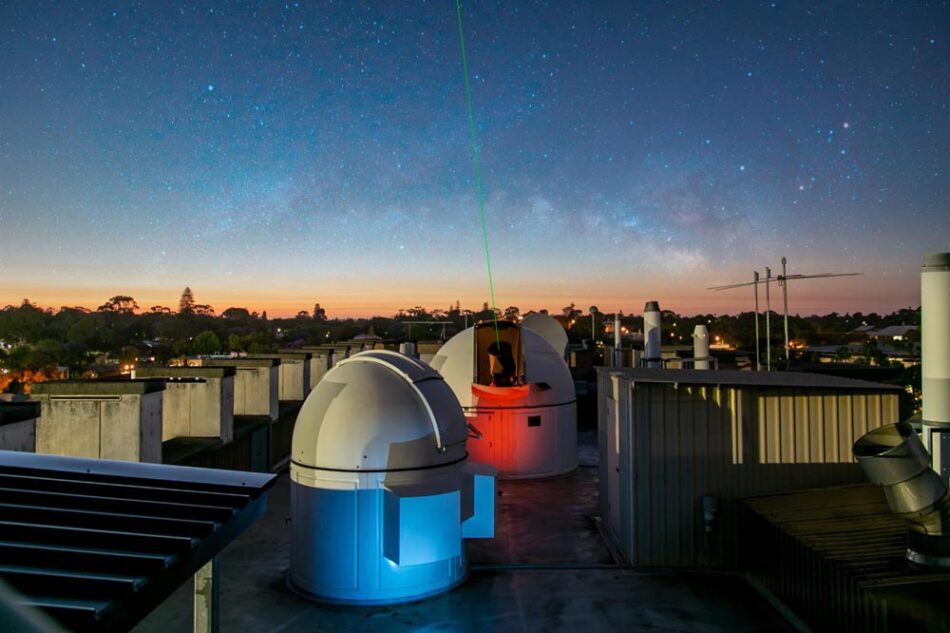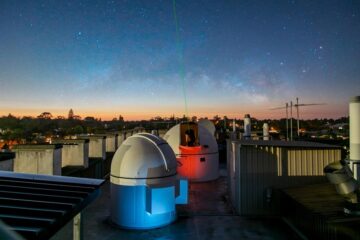 Record-breaking laser link could help us test whether Einstein was right
Scientists from the International Centre for Radio Astronomy Research (ICRAR) and The University of Western Australia (UWA) have set a world record for the most stable transmission of a laser signal through…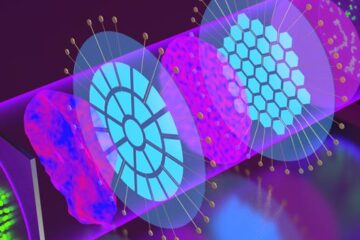 Adaptive optics with cascading corrective elements
A cascaded dual deformable phase plate wavefront modulator enables direct AO integration with existing microscopes–doubling the aberration correction range and greatly improving image quality. Microscopy is the workhorse of contemporary…