Old bones and new buildings
Researchers at the University of Durham are helping to preserve major historical sites.
Led by Professor Robert Allison under NERC's Urban Regeneration and the Environment (URGENT) Programme, the scientists have developed a novel method of monitoring and testing archaeological sites uncovered by developers. Their research has involved a wide range of sites in central London.
St Mary Spital is one of the most important archaeological finds of our time. Archaeologists uncovered pits containing thousands of skeletons which are believed to have been the remains of people struck down by epidemics. They believe that these people, and probably thousands more who survived, were treated in this early hospital.
The research carried out by the scientists used remains from St. Mary Spital. The laboratory and field studies from this and other sites were of fundamental importance to the research.
Says Professor Allison, "We carried out an analysis of the soils and sediments on many sites in London and of different types of remains and development processes. This research is a prime example of how we can help to preserve our nation's heritage in a cost-effective way."
St. Mary Spital was just one of a number of sites in London where this type of research has been carried out. On this site a sample of human bone was extracted for analysis, following an archaeological excavation which revealed the find. From other sites different types of artefacts, including wood and glass, have been removed and taken to the laboratory for analysis.
Other tests carried out at the sites involved monitoring ground-vibration patterns on a range of different development techniques.
Professor Allison's research team were able to provide advice on the best techniques to preserve the artefacts while still enabling the site to be developed into an office complex. Their knowledge and expertise means that planners, developers and construction engineers may find that dealing with archaeological remains is much easier in future.
The locations selected for research were chosen, in part, because of the way in which the developers managed the site and their sympathetic treatment of archaeological issues. The results coming from the research carried out by scientists on these sites will, in turn, support the developers in ensuring the continuation of their own goals for high-quality development.
As a direct result of the work they carried out on the sites in London, the scientists are now getting the chance to further test their research. They have been awarded a commercial contract to analyse a site off the A1 at Garforth, near Leeds in Yorkshire. Iron-age and Roman artefacts have been uncovered in the groundworks for a new road. Professor Allison and his team have been brought in to advise the best method of preserving the find. If they are successful in their analysis the scientists will preserve the heritage of the site, while the developer will still be able to build his road.
All news from this category: Earth Sciences
Earth Sciences (also referred to as Geosciences), which deals with basic issues surrounding our planet, plays a vital role in the area of energy and raw materials supply.
Earth Sciences comprises subjects such as geology, geography, geological informatics, paleontology, mineralogy, petrography, crystallography, geophysics, geodesy, glaciology, cartography, photogrammetry, meteorology and seismology, early-warning systems, earthquake research and polar research.
Back to the Homepage
Latest posts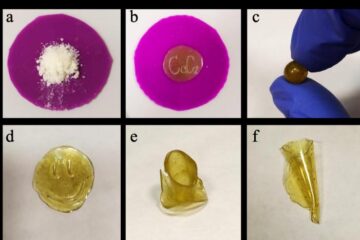 Chemists create renewable plant-based polymers
What makes them different is that they can be easily recycled. Researchers at the Laboratory of Cluster Catalysis at St Petersburg University have synthesised polymers from biomass. What makes them…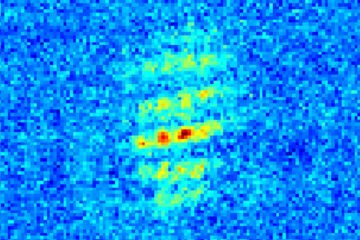 Atom interferometry demonstrated in space for the first time
Researchers present results of experiments with atom interferometry on a sounding rocket / Further rocket missions set to follow. Extremely precise measurements are possible using atom interferometers that employ the…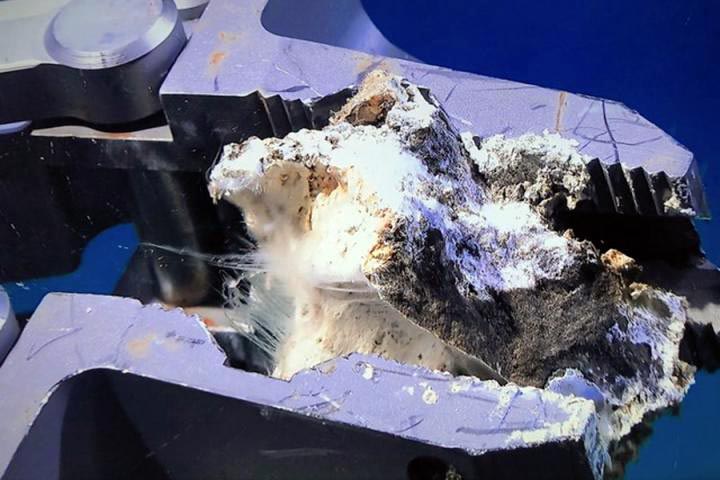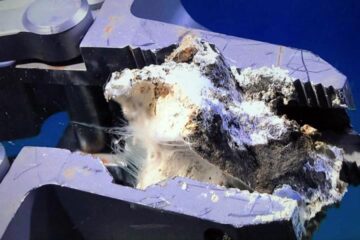 Ocean bacteria release carbon into the atmosphere
Research could help scientists better estimate Earth's carbon budget. A team led by University of Minnesota researchers has discovered that deep-sea bacteria dissolve carbon-containing rocks, releasing excess carbon into the…