Climate change means time is running out for ski resorts built on glaciers
As the first snowfalls mark the opening of the new skiing season in Europe, glaciologists at the University of Wales, Aberystwyth (UWA) are warning that time may be running out for ski resorts built on glaciers.
Dr Bryn Hubbard of the Centre for Glaciology at UWA is studying the response of some of the world's most sensitive ice masses to climate change. As part of the work his team is set to study the decay of the Tsanfleuron glacier in Switzerland, home to one of the country's premier summer ski fields.
Developed to extend the skiing season, Tsanfleuron is one of around half a dozen similar resorts built on glaciers in Switzerland. According to Dr Hubbard, the research carried out to date indicates that the glacier may provide a viable skiing area for only a few decades. By the end of this century the glacier is expected to have shrunk to a quarter of its current size.
Dr Hubbard has been awarded £187,000 by the Natural Environment Research Council and £117,000 from the Higher Education Funding Council for Wales' Science Research Investment Fund to undertake the work.
Sea level rises
Headlines predicting widespread flooding as a result of rising sea levels caused by global warming have become commonplace over the past two decades. The driving force behind these changes is generally believed to be the increasing level of greenhouse gases, mainly carbon dioxide, in the Earth's atmosphere. As the level of carbon dioxide mounts ever higher, the Earth warms, and sea levels rise.
Some of this rise, about a half over the past 100 years, is due simply to the water itself warming up and expanding. The other half is due to the melting of the world's ice masses, the effect of which is to decant large volumes of meltwater into the ocean basins.
However, projections of sea-level rise have fallen over recent years as scientists improve their understanding of how ice flows and melts. In particular, increasingly sophisticated mathematical models that show how glaciers flow and degenerate have led glaciologists to revise down their prediction for the rise in sea level. Current best estimates compiled by the Intergovernmental Panel on Climate Change stand at between 20 and 40 cm over the next 100 years.
Dr Bryn Hubbard has been studying glaciers for the past 15 years. He believes that the phenomenon known to everyone as 'global warming' has been proved 'beyond reasonable doubt' over the past decade – which includes the nine warmest years the Earth has experienced since detailed records began. However, calculating precisely how these changes translate into sea level rise involves understanding and modelling the precise response of the Earth's ice masses to global warming.
Dr Hubbard is working on the Tsanfleuron glacier, about 3000m above sea level in the Swiss Alps, heading a project to understand the characteristics of small and responsive mountain glaciers. To do this, Dr Hubbard and his team will be drilling through the glacier and imaging its three-dimensional structure using radars located down those boreholes and at the glacier's surface – essentially X-raying the glacier in a similar way to medical CT scans, but using radio waves.
Allied with this will be high resolution lab work to look at the crystalline structures of sections of ice taken from the various layers within the glacier. This work will take place at –20°C in a new purpose-built cold room facility which is being developed at Aberystwyth.
From this field and laboratory information the team will gain a better understanding of how the different parts of a glacier will respond to temperature change through time. As a final step in the research programme, they will develop a computer-based numerical model to predict the rate at which Tsanfleuron and glaciers like it will degenerate over the remainder of this century.
And degenerate it does. At the present time the Tsanfleuron glacier is retreating at a rate of 10 to 15 metres every year. This is a major change for a glacier that measures only about 3 kilometres long by 2 or 3 kilometres wide and which flows at about 10 centimetres per day.
Dr Hubbard expects to complete his work on the Tsanfleuron glacier by the summer of 2005 and present his findings in 2006. "Current mathematical models do not reflect real life and the aim of our work is to find out how the various layers within a glacier are formed. Once we understand this we will be able to develop better mathematical models that can more accurately predict the way in which glaciers are likely to flow and melt, and thus their effect on sea level," he said.
"When we have collected all the data and developed a model the next step is to apply the model to representative glaciers in other parts of the world such as South America, the Arctic and even glaciers flowing from the margins of the Antarctic ice sheet."
"As more data have been built into these models over the past few years, predictions of changes in sea level have been revised downwards. It will take three years before we are ready to introduce the findings of this research and there is no knowing how they will influence predictions. They could go up or down, but whichever way they move they should be more accurate than those currently available," he added.
"In the case of the Tsanfleuron glacier, with thousands of pass-paying skiers per day, the financial implications for the owners of a ski resort built on a shrinking glacier may well soon become crystal clear. The rate at which the glacier degenerates will slow down as it recedes up the mountain because temperature drops with elevation. Our computer modelling suggests that this glacier may provide a viable skiing area for only a few decades. If climate change continues at its current rate, the glacier may shrink to around a quarter of its present size in less than 100 years."
All news from this category: Earth Sciences
Earth Sciences (also referred to as Geosciences), which deals with basic issues surrounding our planet, plays a vital role in the area of energy and raw materials supply.
Earth Sciences comprises subjects such as geology, geography, geological informatics, paleontology, mineralogy, petrography, crystallography, geophysics, geodesy, glaciology, cartography, photogrammetry, meteorology and seismology, early-warning systems, earthquake research and polar research.
Back to the Homepage
Latest posts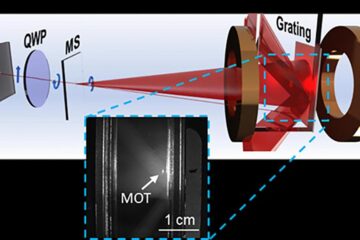 Bringing atoms to a standstill: NIST miniaturizes laser cooling
It's cool to be small. Scientists at the National Institute of Standards and Technology (NIST) have miniaturized the optical components required to cool atoms down to a few thousandths of…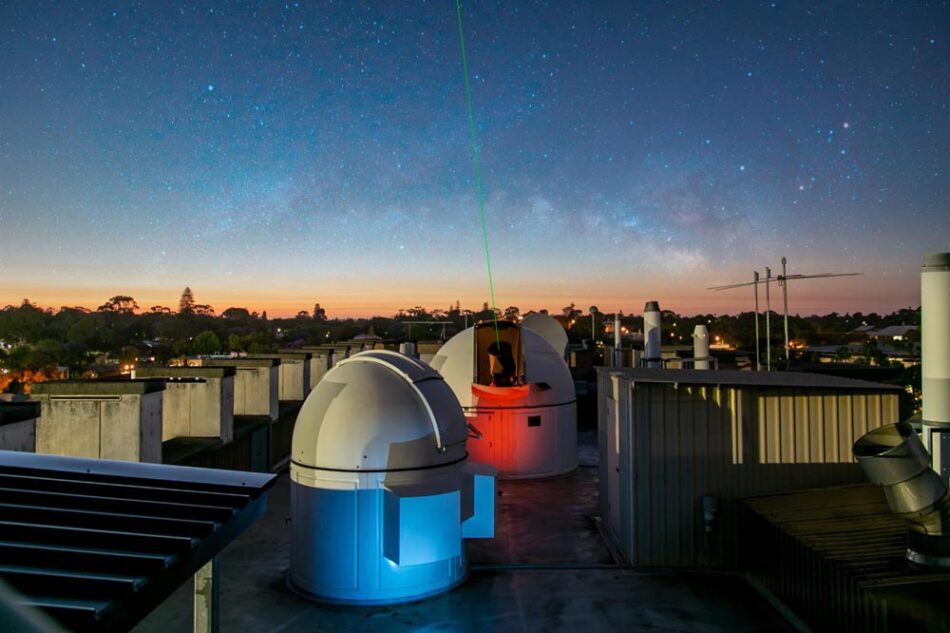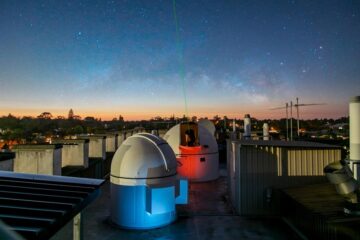 Record-breaking laser link could help us test whether Einstein was right
Scientists from the International Centre for Radio Astronomy Research (ICRAR) and The University of Western Australia (UWA) have set a world record for the most stable transmission of a laser signal through…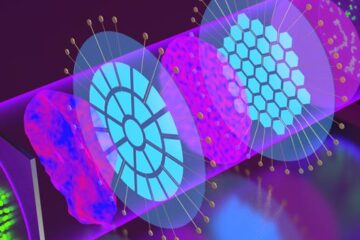 Adaptive optics with cascading corrective elements
A cascaded dual deformable phase plate wavefront modulator enables direct AO integration with existing microscopes–doubling the aberration correction range and greatly improving image quality. Microscopy is the workhorse of contemporary…