Global halt to major greenhouse gas growth
The greenhouse gas, methane, has stopped growing in the global background atmosphere and could begin to decrease, CSIRO researchers announced today.
"Methane is the second most important gas after carbon dioxide. It is responsible for a fifth of the enhanced greenhouse effect over the past 200 years," says Dr Paul Fraser, a chief research scientist at CSIRO Atmospheric Research.
"Over the past four years there has been no growth in atmospheric methane concentrations compared to a 15% rise over the preceding 20 years and a 150% rise since pre-industrial times. This is a very exciting result," says Dr Fraser.
The results are from Cape Grim, Tasmania, Australia's important greenhouse gas monitoring facility operated by the Bureau of Meteorology and CSIRO.
Methane, a very potent greenhouse gas (some 23 times more potent than carbon dioxide) is released to the atmosphere from agriculture rice, cattle and sheep from landfills, and from the mining and use of fossil fuels coal, oil and gas as well as from natural wetlands.
"Although we can't be certain why methane concentrations have levelled out, we think it is in response to emissions declining due to better management of the exploration and use of fossil fuels (coal, oil and gas) and the increasing recovery of landfill methane,"Fraser says.
"If this global decline in methane emissions continues, global atmospheric methane concentrations will start to fall."
"Global emissions of the most important greenhouse gas, carbon dioxide, are difficult to control, and are set to continue to increase, despite the efforts of the Kyoto Protocol and similar initiatives. This makes the good news on methane all the more important," concluded Dr Fraser.
All news from this category: Earth Sciences
Earth Sciences (also referred to as Geosciences), which deals with basic issues surrounding our planet, plays a vital role in the area of energy and raw materials supply.
Earth Sciences comprises subjects such as geology, geography, geological informatics, paleontology, mineralogy, petrography, crystallography, geophysics, geodesy, glaciology, cartography, photogrammetry, meteorology and seismology, early-warning systems, earthquake research and polar research.
Back to the Homepage
Latest posts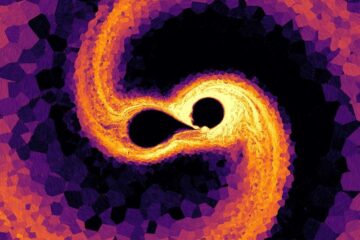 Exploring the evolution of stars
Fabian Schneider leads the new research group "Stellar Evolution Theory" (SET) at the Heidelberg Institute for Theoretical Studies (HITS). The astrophysicist explores the turbulent life of massive binary stars and…
Sustainable insulating material for shipping temperature-sensitive products
Researchers at the Institute of Natural Products Engineering at TU Dresden have developed an insulating material made from recycled paper for shipping temperature-sensitive foods and medicines. As part of a…
Helium nuclei at the surface of heavy nuclei discovered
Research team confirms a new nuclear property predicted by theory Scientists are able to selectively knockout nucleons and preformed nuclear clusters from atomic nuclei using high-energy proton beams. In an…