Forecasting where and when the rain will fall
Leeds researchers are aiming to unlock the secrets of the British weather, bringing forecasters one step closer to that elusive holy grail: the ability to predict exactly where, when and how much rain is going to fall.
Dr Alan Blyth from the school of the environment explains: "There's still a lot we don't know about exactly how rain is formed, so it's no surprise that the forecasting models don't always get it right, particularly in relation to the quantity of rain that's going to fall."
Most rain in the UK is caused by ice crystals growing to such a size that they fall to earth, melting as they enter warmer air. But how and when these crystals form still isn't clear. Some water droplets in clouds will freeze and begin the process at –10oC; others need temperatures closer to –40oC.
Using the latest equipment developed in Britain and the USA, the research team will measure the size and shape of ice crystals in the clouds from a specially equipped NERC aircraft. Although the plane travels faster than 100 metres a second, the 'cloud particle imager' can capture pictures of ice crystals just 0.001mm in size.
"We thought that the droplets which froze first were those which had a tiny mineral grain in them, known as an 'ice nucleus'." said Dr Blyth. "We think there's approximately one ice nucleus per hundred thousand water droplets, but earlier tests I carried out in New Mexico showed that at –15oC, far more ice crystals are forming than there could be ice nuclei, so there must be another process at work."
The ability to take pictures of such small ice crystals means the researchers can see what's happening at a very early stage of the process, while the crystals are just starting to form. Their findings can then be fed into the forecasting models to provide more accurate predictions.
The research is a collaboration with the Met Office, UMIST, the University of Hertfordshire and the national centre for atmospheric research in the USA.
All news from this category: Earth Sciences
Earth Sciences (also referred to as Geosciences), which deals with basic issues surrounding our planet, plays a vital role in the area of energy and raw materials supply.
Earth Sciences comprises subjects such as geology, geography, geological informatics, paleontology, mineralogy, petrography, crystallography, geophysics, geodesy, glaciology, cartography, photogrammetry, meteorology and seismology, early-warning systems, earthquake research and polar research.
Back to the Homepage
Latest posts
A little friction goes a long way toward stronger nanotube fibers
Rice model may lead to better materials for aerospace, automotive, medical applications. Carbon nanotube fibers are not nearly as strong as the nanotubes they contain, but Rice University researchers are…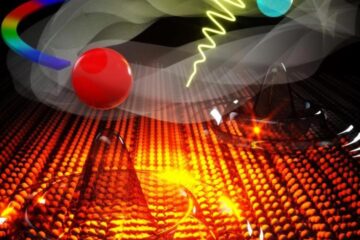 Light-induced twisting of Weyl nodes switches on giant electron current
Scientists at the U.S. Department of Energy's Ames Laboratory and collaborators at Brookhaven National Laboratory and the University of Alabama at Birmingham have discovered a new light-induced switch that twists…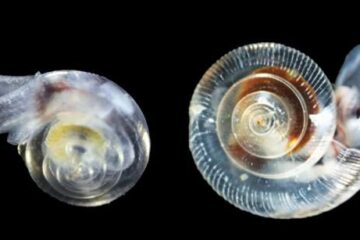 Acidification impedes shell development of plankton off the US West Coast
Shelled pteropods, microscopic free-swimming sea snails, are widely regarded as indicators for ocean acidification because research has shown that their fragile shells are vulnerable to increasing ocean acidity. A new…