Nasa Research Helps Highlight Lightning Safety Awareness Week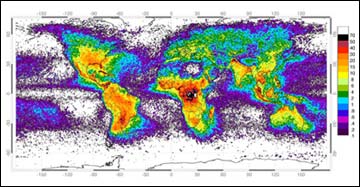 The arrival of summer brings increased chances of thunderstorms and dangerous lightning. NASA marks National Lightning Safety Awareness Week, June 22-29, by highlighting the unique contributions agency lightning research makes to climate studies, severe storm detection and prediction.
Lightning is dangerous, so improving our understanding of it and its role in weather and climate is important. NASA researchers at the National Space Science and Technology Center in Huntsville, Ala., created lightning maps that show where and how much lightning strikes worldwide. This data is important to climatologists, because lightning indicates the location of large storms that release latent heat; the "fuel supply" that helps drive the Earth's climate "engine."
Steven Goodman, Dennis Boccippio, Richard Blakeslee, Hugh Christian, and William Koshak from NASA's Marshall Space Flight Center, Huntsville, Ala., helped create a high-resolution world map showing the frequency of lightning strikes. The lightning science team recently presented the animated lightning maps and 11 technical papers at the 12th International Conference on Atmospheric Electricity, Versailles, France.
Goodman said the global lightning maps are "animated maps of lightning activity worldwide, and have just been updated to include eight years of data." The maps are color coded to indicate concentrations of lightning strikes. Each frame represents average lightning activity on each day of the year. These data, compiled from space-based optical sensors, reveal the uneven distribution of worldwide lightning strikes, and the maps provide a unique look at climate information. They also show where lightning activity increased and decreased during the recent El Nino event.
The National Oceanic and Atmospheric Administration's National Weather Service's regional forecast offices in Alabama have been using NASA's North Alabama Lightning Mapping Array since November 2001. The data have helped to characterize thunderstorm initiation, identify weakening and strengthening storms by the change in the rate of flashes, and evaluate the trend of the flash rate to improve severe storm detection and lead-time. Understanding lightning has the potential to improve severe storm warning lead-time by up to 50 percent and decrease the false alarm rate for non-tornado producing storms.
NASA's lightning research is also being applied to aviation safety. NASA technology is helping aviators avoid turbulence, over offshore areas, by using surface lightning measurements and combining them with satellite lightning data and other measurements.
According to the National Weather Service, lightning kills an average of 73 people annually in the United States. Lightning kills more people than hurricanes or tornadoes. William Valine and Phillip Krider, two NASA-funded scientists from the University of Arizona, discovered lightning frequently strikes the ground in two or more places. This means the risk of being struck by lightning is 45 percent higher than previously thought.
NASA's Earth Science Enterprise, which funds lightning research, is dedicated to understanding the Earth as an integrated system and applying Earth System Science to improve prediction of climate, weather and natural hazards using the unique vantage point of space.
Media Contact
Rob Gutro
Goddard Space Flight Center
Alle Nachrichten aus der Kategorie: Earth Sciences
Earth Sciences (also referred to as Geosciences), which deals with basic issues surrounding our planet, plays a vital role in the area of energy and raw materials supply.
Earth Sciences comprises subjects such as geology, geography, geological informatics, paleontology, mineralogy, petrography, crystallography, geophysics, geodesy, glaciology, cartography, photogrammetry, meteorology and seismology, early-warning systems, earthquake research and polar research.
Zurück zur Startseite
Neueste Beiträge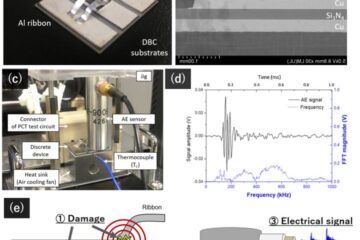 Detecting early-stage failure in electric power conversion devices
Researchers from Osaka University use non-destructive acoustic monitoring to identify the earliest stages of failure in silicon carbide power electronics, which will help in the design of more-durable power devices….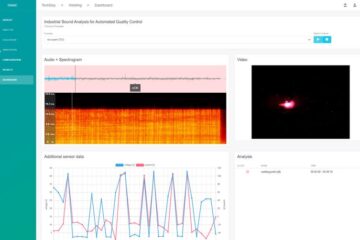 Build your own AI with ISAAC for error detection in production
Fraunhofer IDMT has developed a software tool for quality inspectors based on Artificial Intelligence (AI), which automates and simplifies the analysis of industrial sounds, for example in welding processes. Thanks…
BEAT-COVID – advanced therapy strategies against the pandemic
The present SARS-coronavirus-2 pandemic with all its effects on society – both health and economic – highlights the urgency of developing new therapies for COVID-19 treatment. At the same time,…