Rapid Release of Sea-Floor Methane Caused Extreme Global Warming 55 Million Years Ago
Scientists have just returned from two months at sea aboard the oceanographic drill ship JOIDES Resolution where they studied the effects of a larger than expected methane release 55 million years ago that may have caused extreme global warming.
In March, the scientists traveled to a site near Walvis Ridge — an ancient submarine mountain chain off Africa—as part of the NSF-supported Ocean Drilling Program (ODP) Leg 208. The researchers searched for evidence of roughly 2,000 gigatons of methane they believe escaped into the ocean and atmosphere to cause the Paleocene-Eocene Thermal Maximum, an extreme global warming event that is unique in Earth history in both magnitude and rate of warming.
Sediments far below the seafloor hold clues to the cause of this warming. Evidence for the dissolution of methane was recorded in debris that settled, layer by layer, on the ocean floor over thousands of years.
Cores of sediment brought up from the study site suggested a significant amount of methane dissolution, said ODP scientist Jim Zachos of the University of California at Santa Cruz, perhaps twice the original estimate.
"It far exceeds what has been estimated by models, assuming a release of 2,000 gigatons of methane," added Dick Kroon of Vrije Universiteit Amsterdam, a fellow researcher aboard JOIDES Resolution.
The initial results also suggest that Earth's recovery to a "normal state" took as long as 100,000 years.
Geochemists speculate that the methane escaped from sea-floor clathrates, methane-trapping ice-crystals that are distributed in sediments on the outer edges of continental margins worldwide. For reasons that remain unknown, the clathrates suddenly began to decompose on a massive scale at the time of the Paleocene-Eocene Thermal Maximum, increasing the amount of methane in the atmosphere and oceans.
The rapid release of so much methane, and the methane's oxidation to carbon dioxide, would have significantly altered ocean chemistry, and ultimately the atmosphere and global climate. The process appears to have lasted for a period of 40,000 years, scientists say, warming Earth by more than five degrees Celsius.
"We suspect the melting of clathrates and subsequent rapid release of methane was initiated by a gradual warming that pushed the climate system across a threshold," said Zachos. Once started, the release of methane and the resultant warming likely fueled the release of more methane, a phenomenon of concern for future global climate change, he added.
ODP is an international partnership of scientists and research institutions organized to study the evolution and structure of the Earth. It is funded by NSF with substantial contributions from international partners.
NSF Science Expert: Bruce Malfait, bmalfait@nsf.gov
All latest news from the category: Earth Sciences
Earth Sciences (also referred to as Geosciences), which deals with basic issues surrounding our planet, plays a vital role in the area of energy and raw materials supply.
Earth Sciences comprises subjects such as geology, geography, geological informatics, paleontology, mineralogy, petrography, crystallography, geophysics, geodesy, glaciology, cartography, photogrammetry, meteorology and seismology, early-warning systems, earthquake research and polar research.
Back to home
Newest articles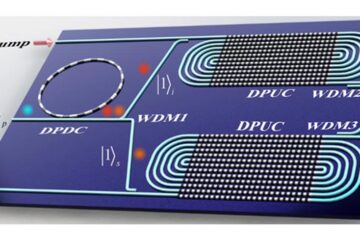 Toward practical quantum optics: multiphoton qubits from LNOI
New research demonstrates feasibility of photon-number doubling with a lithium-niobate-on-insulator (LNOI) platform. Can quantum optics be used for practical applications? A lot depends on whether a large number of photons…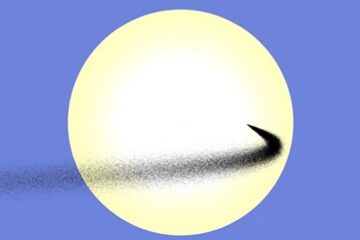 Could space dust help protect the earth from climate change?
On a cold winter day, the warmth of the sun is welcome. Yet as humanity emits more greenhouse gases, the Earth's atmosphere traps more and more of the sun's energy,…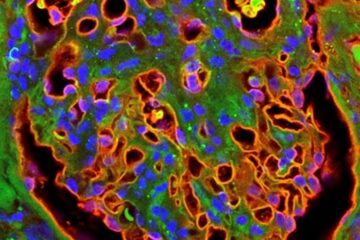 New way to reduce progression of diabetic kidney disease discovered
Study could help the 4.8 million people in the UK with diabetes. A new way to reduce progression of diabetic kidney disease, affecting 40% of people with diabetes, has been…