Study shows lightning adds to ozone level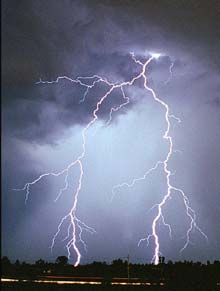 Lightning may be Mother Nature's greatest show on Earth, but scientists now know it can produce significant amounts of ozone and other gases that affect air chemistry.
Researcher Renyi Zhang of Texas A&M University helped lead a study on the impact of lightning, and the results are surprising: Lightning can be responsible for as much as 90 percent of the nitrogen oxides in the summer and at the same time increase ozone levels as much as 30 percent in the free troposphere, the area that extends 3-8 miles above the Earth's surface.
The amount of ozone and nitrogen oxides that lightning creates is greater than those created by human activities in that level of the atmosphere, the study shows.
Zhang's research is published in the current Proceedings of the National Academy of Sciences and the study was supported by NASA and the Texas Air Research Center.
Each year, about 77 million lightning bolts strike the United States, and worldwide lightning flashes occur about 60 times per second. Zhang and his colleague, Xuexi Tie of the National Center for Atmospheric Research, have confirmed increased levels of nitrogen oxides following lightning strikes. Their study analyzed lightning strikes over a 5-year period in the United States.
"Ironically, over the U.S., lightning accounts for only about 5 percent of the total nitrogen oxide annual emissions and about 14 percent of the total emissions in July," Zhang explains.
"The largest source of nitrogen oxides over the U.S. is the burning of fossil fuels, but such a small emission by lightning plays a huge role in influencing regional air chemistry. The reason is that nitrogen oxides from fossil fuels burning is released close to the Earth's surface and is consumed rapidly by chemical reactions before being transported upward. But lightning directly releases nitrogen oxides throughout the entire troposphere, or as high as eight miles," Zhang adds.
In addition, Zhang says there is strong evidence that urban air pollution may contribute to more lightning, creating more ozone over the United States. Zhang says nitrogen oxides can lead to the formation of ozone and smog, and these can greatly increase chemical reactions in the atmosphere.
Ozone can also affect chemical activities in the atmosphere and even affect climate changes around the world by acting as a greenhouse gas.
Zhang believes the results of his study show both good and bad news.
"The good news is that lightning makes more oxidants, which do help to clean up the atmosphere," he says.
"The bad news is that lightning also generates more ozone, which is not good for the environment. We can't control lightning, but we now know we can learn a lot about it and what it creates."
Alle Nachrichten aus der Kategorie: Earth Sciences
Earth Sciences (also referred to as Geosciences), which deals with basic issues surrounding our planet, plays a vital role in the area of energy and raw materials supply.
Earth Sciences comprises subjects such as geology, geography, geological informatics, paleontology, mineralogy, petrography, crystallography, geophysics, geodesy, glaciology, cartography, photogrammetry, meteorology and seismology, early-warning systems, earthquake research and polar research.
Zurück zur Startseite
Neueste Beiträge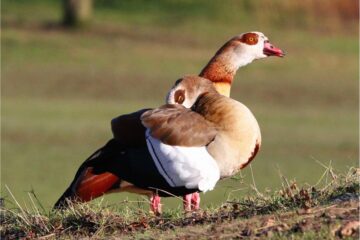 Alien species to increase by 36% worldwide by 2050
The number of alien (non-native) species, particularly insects, arthropods and birds, is expected to increase globally by 36% by the middle of this century, compared to 2005, finds new research…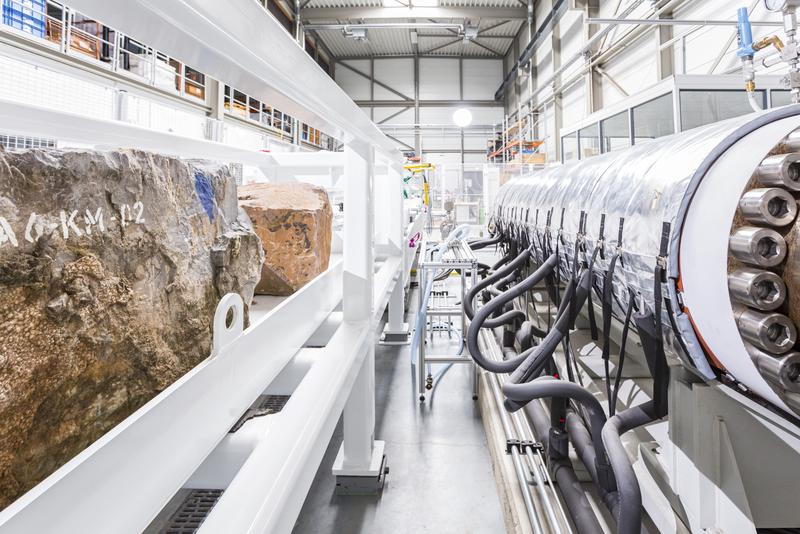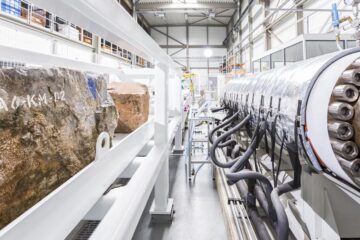 Geothermal energy: Fraunhofer IEG operates simulator for drilling at depths up to 5,000 meters
To tap into geothermal reservoirs, boreholes must be drilled deeply into the earth's crust. Due to the extreme pressures and temperatures involved, this is expensive and time consuming. A research…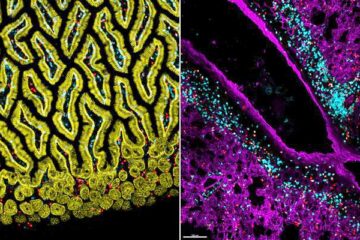 Immune cells as guests in the tissue
Specialized immune cells settle permanently in tissues of the body and build "local task forces". Wuerzburger scientists have recently discovered, how these cells can regenerate themselves and can adapt to…