Natural radioactivity used to determine seasonal changes in groundwater supply
The discharge of groundwater to coastal waters represents an important source of dissolved nutrients and contaminants that may affect chemical and biological processes in coastal ecosystems. In a journal article published in a recent issue of Limnology and Oceanography, URI Graduate School of Oceanography chemical oceanographers Roger P. Kelly and S. Bradley Moran describe how they used radium isotopes as tracers to determine seasonal changes in groundwater input to the Pettasquamscutt estuary from June 1999 to June 2000.
Radioactive isotopes of the naturally occurring element radium have recently been used as tracers of groundwater input to coastal zones. None of these studies, however, have evaluated seasonal changes in groundwater input. Measuring seasonal changes, as opposed to total input over the course of a year, provides scientists and managers with a more accurate understanding of coastal ecosystems as well as information about the periods of greatest impact over the annual cycle.
The Pettasquamscutt estuary, locally known as the Narrow River, is located adjacent to Narragansett Bay in southern Rhode Island and discharges into Rhode Island Sound. The estuary is approximately 6.5 miles long and has an average depth of 6 feet. Previous studies of the Pettasquamscutt estuary have determined that up to 50% of the freshwater input may be from groundwater.
Radium isotopes in the groundwater of the Pettasquamscutt are derived naturally from the weathering of the underlying metasediment and granite bedrock within the watershed. Using a mathematical model that considers the exchange of water between the river and Rhode Island Sound, the amount of radium desorbed from particles suspended in the water, and groundwater supply, Kelly and Moran observed seasonal changes in groundwater input to the estuary by measuring the excess radium derived from groundwater.
They determined that groundwater input was highest in the summer, lowest in the winter, and intermediate in the spring and fall. Kelly and Moran also estimated the quantity of inorganic nitrogen and phosphorous supplied by groundwater. They speculate that seasonal changes in groundwater supply of these nutrients may influence the occurrence of phytoplankton bloom events in such coastal systems through the annual cycle.
"There is a real need for reliable data on groundwater supply as demands on fresh water reservoirs continue to increase," said Moran.
The URI Graduate School of Oceanography is one of the country's largest marine science education programs, and one of the world's foremost marine research institutions. Founded in 1961 in Narragansett, RI, GSO serves a community of scientists who are researching the causes of and solutions to such problems as acid rain, harmful algal blooms, global warming, air and water pollution, oil spills, overfishing, and coastal erosion. GSO is home to the Coastal Institute, the Coastal Resources Center, Rhode Island Sea Grant, the Institute for Archaeological Oceanography, and the National Sea Grant Library.
All news from this category: Earth Sciences
Earth Sciences (also referred to as Geosciences), which deals with basic issues surrounding our planet, plays a vital role in the area of energy and raw materials supply.
Earth Sciences comprises subjects such as geology, geography, geological informatics, paleontology, mineralogy, petrography, crystallography, geophysics, geodesy, glaciology, cartography, photogrammetry, meteorology and seismology, early-warning systems, earthquake research and polar research.
Back to the Homepage
Latest posts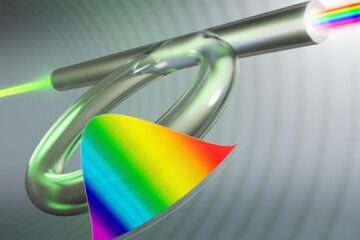 Novel chirped pulses defy 'conventional wisdom'
University of Rochester researchers describe first highly chirped pulses created by a using a spectral filter in a Kerr resonator. The 2018 Nobel Prize in Physics was shared by researchers…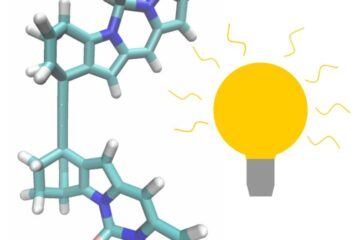 Scientists design superfast molecular motor
Light-driven molecular motors have been around for over twenty years. These motors typically take microseconds to nanoseconds for one revolution. Thomas Jansen, associate professor of physics at the University of…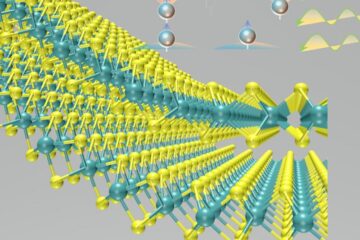 Changing a 2D material's symmetry can unlock its promise
Jian Shi Research Group engineers material into promising optoelectronic. Optoelectronic materials that are capable of converting the energy of light into electricity, and electricity into light, have promising applications as…